Size Matters
Lifelike invites a close examination of artworks based on commonplace objects and situations, which are startlingly realistic, but often made of unusual materials in unexpected sizes. Organized by the Walker Art Center in Minneapolis, this international, multigenerational group exhibition features 75 works from the 1960s to the present by leading figures in contemporary art, such as Andy Warhol, Gerhard Richter, James Casebere, Vija Celmins, Keith Edmier, Robert Gober, Ron Mueck, Mungo Thomson, and Ai Weiwei, and illuminates artists' enduring fascination with realism. Avoiding the flashiness embraced by 1960s Pop Artists and the slick urban scenes introduced at that time by the Photorealists, the contemporary artists in Lifelike investigate often overlooked items and moments as subject matter: a paper bag, an eraser, an apple core, a waiting room, an afternoon nap. Favoring a handmade, labor-intensive practice rather than technological enhancements, the works in the exhibition – including painting, sculpture, photography, drawing, and video – transform the seemingly ordinary into something beguiling, loaded with narrative and metaphor. The exhibition explores the many ways artists have pursued realism through a range of media. Some artists featured, such as Vija Celmins, Chuck Close, and Peter Rostovsky, paint from photographs, creating works that exhibit an astonishing degree of likeness and detail. Others work in sculpture, often fashioning objects from materials that belie the pedestrian nature of the subject – Ai Weiwei's jar of hundreds of sunflower seeds, hand painted onto cast porcelain, or Tom Friedman's bee, made out of clay, plastic, and paint. In photography, artists including James Casebere and Isaac Layman play with the hyperreal, through fabricated scenes or clever layering of images. In video, artists including Thomas Demand and Jeon Joonho create moving images that at first seem familiar, but deceive us through sly use of animation. Ends September 22 at Blanton Museum of Art, Austin.
---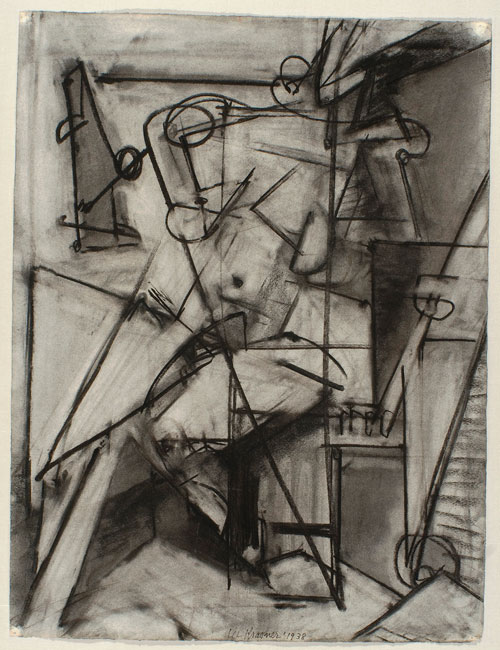 Hotel Art
In commemoration of the 50th anniversary of the assassination of President John F. Kennedy, the Dallas Museum of Art and Amon Carter Museum of American Art have coordinated to bring together the works of art installed in the president's suite at the Hotel Texas during his fateful trip in 1963. The original installation, orchestrated by a small group of Fort Worth art collectors, was created especially for the president and first lady in celebration of their overnight visit to the city and included paintings by Vincent van Gogh, Thomas Eakins, Lyonel Feininger, Franz Kline, and Marsden Hartley, and sculptures by Pablo Picasso and Henry Moore, among others. On view in Dallas until September 15 and opening October 12 in Fort Worth, Hotel Texas: An Art Exhibition for the President and Mrs. John F. Kennedy reunites the paintings, sculptures, and works on paper for the first time in their original gathering, highlighting the diverse and thoughtful installation of artworks brought together for the presidential couple. The exhibit also reveals for the first time the complete story of how the presidential Suite 850 installation came to be, which has been overshadowed by the president's tragic death, and examines the significance of art both to the Kennedys and to the Dallas–Fort Worth communities. Additionally, it brings to light related materials, most of which have remained in private collections since 1963, including photographs, videos, and other archival materials, ranging from images of the suite prior to the couple's arrival to documentation relating to the president's assassination. Ends September 15 at the Dallas Museum of Art.
---
Traveling Man
In 1977, African-American artist Romare Bearden (1911–1988) created a landmark series of collages and watercolors based on Homer's classic work of Western literature, The Odyssey. The artist's Black Odyssey series expanded his earlier explorations of historical narratives and artistic genres by presenting his own reinterpretation of the subject. Through the approximately 20 works of art in Romare Bearden: A Black Odyssey at the Amon Carter Museum of Art in Fort Worth, Bearden recasts Homer's celebrated heroes and villains as black people, transforming the epic poem into a poignantly universal story. As the artist stated, "All of us are on a kind of odyssey. And I think this is what makes the story so lasting, so classic, and applicable to everyone." Born in Charlotte, NC, Bearden moved with his family to Harlem as a young child, part of the Great Migration of African Americans from the inhospitable South to greater opportunity in the North. Throughout his career, Bearden created images of the lives of travelers on their way to and from home. Ends August 11 at Amon Carter Museum of Art, Fort Worth.
---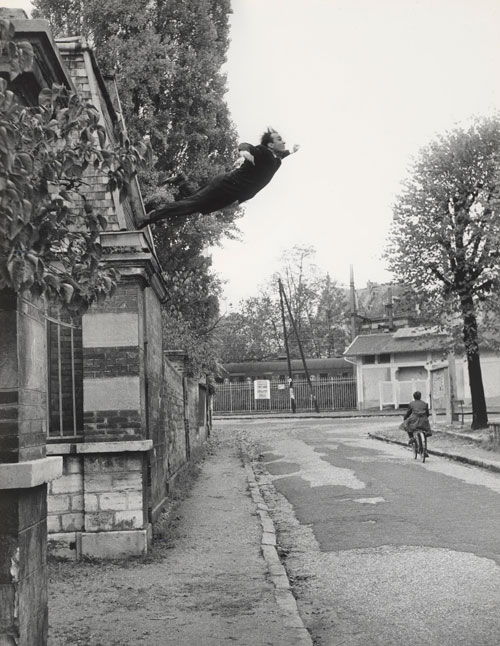 Faking It
Digitally altered photographs may be commonplace today, but they are nothing new. The ability to modify camera images is as old as photography itself – only the methods have changed. Tracing the practice from the 1840s through the 1980s, Faking It: Manipulated Photography before Photoshop at the Museum of Fine Arts, Houston, shows that photography has always been a medium of fabricated truths and artful lies. The captivating images in this international loan exhibition offer a new understanding of photographic history and the medium's relationship to visual truth. Nearly every type of manipulation now associated with photography was also part of the pre-digital repertoire: smoothing away wrinkles, slimming waistlines, adding or removing people from a scene, even creating events that never took place. The photographs in the exhibition were altered using a variety of techniques, including multiple exposure (taking two or more pictures on a single negative), combination printing (producing a single print from elements of two or more negatives), photomontage, overpainting, and retouching on the negative or print. In every case, the meaning and content of the camera image was significantly transformed in the process of manipulation. Featuring some 180 visually captivating photographs created between the 1840s and 1990s in the service of art, politics, news, entertainment, and commerce, the exhibition offers a new perspective on the history of photography as it traces the medium's complex and changing relationship to visual truth. Ends August 25 at The Museum of Fine Arts, Houston.
---
The Write Words
Finally, a major international exhibition explores how graphic design has broadened its reach dramatically over the past decade, expanding from a specialized profession to a widely deployed tool. With the rise of user-generated content and new creative software, along with innovations in publishing and distribution systems, people outside the field are mobilizing the techniques and processes of design to create and publish visual media. At the same time, designers are becoming producers: authors, publishers, instigators, and entrepreneurs, employing their creative skills as makers of content and shapers of experiences. Featuring work produced since 2000 in the most vital sectors of communication design, Graphic Design: Now in Production explores design-driven magazines, newspapers, books, and posters as well as branding programs for corporations, subcultures, and nations. It also showcases a series of developments over the past decade, such as the entrepreneurial nature of designer-produced goods; the renaissance in digital typeface design; the storytelling potential of titling sequences for film and television; and the transformation of raw data into compelling information narratives. July 20-September 29 at Contemporary Arts Museum, Houston.
---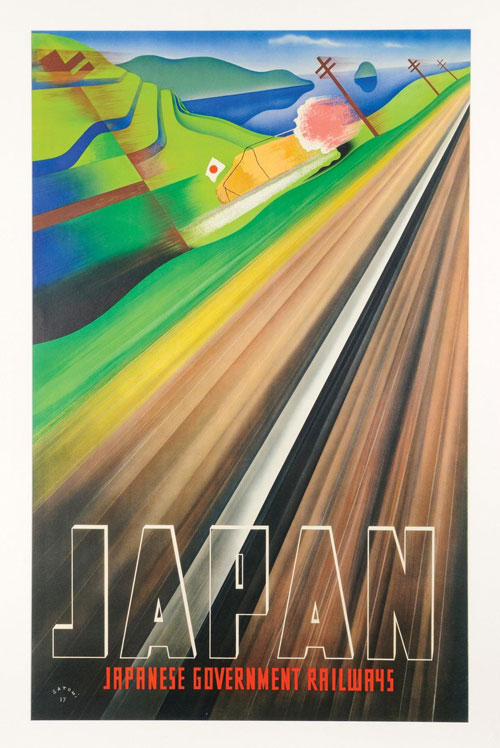 Very Surreal
Surrealism was an artistic and literary movement that began in the early twentieth century. Centered in Paris and interested in imaginary images, juxtaposition, chance, and the expression of the subconscious, it can be characterized as a retreat from the rational and an inquiry into the mysterious depths of the psyche. Following World War II, many European artists and thinkers sought refuge in the United States, and New York City became the new center of the art world. At the time, American abstract painting was flourishing, and the methods, techniques, and philosophy of the Surrealists gave way to Abstract Expressionism. Yet the ideas espoused by the Surrealists continued to have an important, if often contentious, impact on art making, and the relationship between the two movements is often described as a push-pull between figuration and abstraction. Late Surrealism at The Menil Collection explores the works that came out of this interchange, showcasing paintings and drawings by artists such as Mark Rothko, Lee Krasner, Jackson Pollock, and Arshile Gorky as a means of demonstrating the enduring importance of Surrealism into the mid twentieth century. In fact, many art historians and scholars of the 1940s believed that Surrealism and abstraction constituted two different ways of thinking about representation that were aligned with either an American or European sensibility. Yet when we look at work made during this fascinating time, there is a wonderfully slippery intersection where nonrepresentational forms hint at figures or quietly slip into dreamscapes. Art historical categories are not always neat, either in terms of boundaries or linear narrative, and it is in this space between Surrealism and abstraction that we are best able to reflect on the rich influence of Surrealism on modern art. Ends August 25 at The Menil Collection, Houston.
---
Jazzed Up
Between the two World Wars, when 20th-Century modernism established a firm hold in the realm of fine art, Art Deco emerged as a cultural as well as artistic movement. Permeating into creative forms as diverse as graphic design and architecture, the movement informed the social fabric from fashion to cinema across the globe – perhaps nowhere more prominently than in Japan. Encompassing close to 200 objects and prints, Deco Japan: Shaping Art & Culture, 1920–1945 at Tyler Museum of Art, is one of the first large-scale museum exhibitions to spotlight the development of this vastly influential phenomenon. This exhibition is particularly remarkable in that, despite the diverse array of objects and the far-reaching influences they represent, it is drawn from a single collection. The Deco-era works in the Levenson Collection embrace social themes revealing the contradictions of Japan as the Jazz Age collided with military expansionism overseas, and reveal the stunning artistic achievements of a singular time in history. This is the only venue in Texas to host Deco Japan. Ends October 20 at Tyler Museum of Art.
---
Cultural Exchange
The Jameel Prize, inaugurated in 2009 and awarded every two years, is an international art prize for contemporary artists and designers inspired by Islamic traditions of art, craft, and design. The initiative was launched by the Victoria and Albert Museum to explore the cultural dialogue between the Islamic artistic tradition and contemporary practice, and to contribute to a broader debate about Islamic culture. Leading curators, designers, artists, and cultural figures around the world were invited to nominate candidates. Nearly 200 submissions were received, and from these, a panel of judges chose a shortlist of ten artists and designers. The ten finalists were invited to submit work for an exhibition held in the summer of 2011 in London. Algerian-born artist Rachid Koraïchi received the second Jameel Prize for his selection of embroidered cloth banners from the series, Les Maîtres Invisibles (2008), now on show at San Antonio Museum of Art, along with works that range from sculptural installations and digital collages to mirror mosaic and textiles. In addition, the museum is offering additional programming to broaden debate about Islamic culture, including an evening of poetry and jazz featuring Syrian poet Lahab Assef Al-Jundi who will recite mystical, sensual, and thought-provoking poems from his new manuscript Real Illusion (July 26), and a family art workshop where children will create artworks that re?ect the in?uences of major world religions such as Islam, Buddhism, Hinduism, and Christianity (August 4). Ends August 11 at San Antonio Museum of Art.