In early August 2021, Dallas Black Dance Theatre made history at Jacob's Pillow, the venerated "dance center of the nation" that uses the Berkshires as its open-air backdrop. DBDT premiered a dance by celebrated choreographer Darrell Grand Moultrie as the first-ever recipient of the Joan B. Hunter New Work Commission.

"It's surreal to think that the start of our 45th anniversary began with our Jacob's Pillow debut," says DBDT artistic director Melissa M. Young. "And not only that, but we had 10 performances including the dress rehearsal. That's a major undertaking with the pandemic in mind."
Like other performing arts organizations in Dallas, DBDT found new ways to remain busy during the pandemic, with Young estimating they always had at least two (often virtual) events running at any one time. Now that live, in-person performance is returning, Young has been adamant that the company continue to offer streaming options. After all, DBDT's online performances were viewed in 12 countries outside of the U.S., and across 30 states within it.
"The pandemic has pushed us into a place of discovery and uncovering new facets of how we present the art. We are excited we are able to move forward with performances in person, but we did not want to close our virtual doors on anyone," Young says. "We hope to remain on people's virtual to-do list."

­­­
And there's plenty to be seen this season from the oldest continuously-operating professional dance company in Dallas. From the Director's Choice on November 5-6, 2021, to The Big Dance on June 4, 2022, there are 10 productions on the schedule. In this celebratory year, Young says that she was mindful to choose favorite works from years past, coming from both the audience's and dancers' perspectives.
There are two productions in particular that Young is looking forward to, and one happens to be the Dallas debut of DBDT's Jacob's Pillow triumph, LIKE WATER, at the Director's Choice in November at the Wyly Theatre. Moultrie, who has choreographed for DBDT only once before but made "an indelible impression on the dancers and their careers," says Young, reveals in his program notes the inspiration behind the piece: "The work is created in celebration of our resilience. We've been through a lot, but we take flight. We celebrate the ground we stand on and each second we're here. LIKE WATER, we can't survive without love, compassion, and human connection."
Young notes that the dance was created with the Pillow's famous open-air environment in mind, so it will be thrilling to see how it translates to a traditional indoor theater with dramatic lighting to further enhance the ambiance."Art is a reflection of the time, certainly, but I think art is more a reflection of who you are," Young says. "I'm trying to lovingly convince people that dance is something that needs to be a part of your self-care routine. It evokes feelings that you didn't expect. The moment that you let your guard down and realize that dance is for everyone, you're going to learn more about yourself."
The second on her can't-wait list is the Cultural Awareness series on February 18-19, 2022, in the Wyly Theatre. Young says that these presentations typically come from the African American perspective, but this year they will be highlighting Macedonian and Romani culture. In 2019, Young and four DBDT dancers traveled to Macedonia for two weeks to collaborate with documentary filmmakers there, showing the parallels in both Black and Romani culture. Now famed Macedonian jazz guitarist Toni Kitanovski and a few of his musicians are coming here to perform live while DBDT dances a new piece by Claude Alexander III. "My goal is to tell the stories of other cultures and show that we are all so similar," Young says. "Dance is the perfect vehicle for audiences to see a reflection of themselves."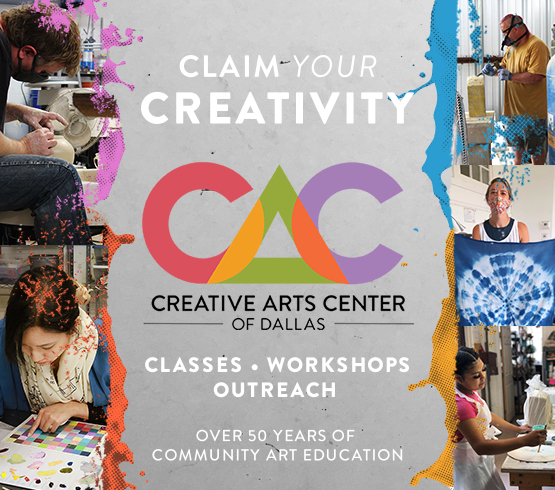 As Young continues to build on Dallas Black Dance Theatre's legacy and expand its reach across the community and the world, she finds herself continually surprised and humbled that so many big names want to partner with—and celebrate—the company. "When [Jacob's Pillow director] Pamela Tatge emailed me last fall and said she wanted us to come perform, my first response was maybe a silent gasp, and then legitimate tears," Young says. "In that moment, I realized that someone really understood DBDT, our legacy, our future steps, and wanted the world to know about it. And for that we'll be eternally grateful."
—LINDSEY WILSON