Back in pre-pandemic 2020, B. Moore Dance company founder Bridget Moore signed on as choreographer for the Second Thought Theatre's production of Lynn Nottage's play Mlima's Tale. At the time, she likely didn't foresee creating new dance sets for Nazi-thwarting nuns and curtain-wearing Austrian children as part of her future. But after seeing that bit of rare theatrical work from Moore, two years later Dallas Theatre Center artistic director Kevin Moriarty called upon her to choreograph DTC's production of Sound of Music.

That production of the classic musical also became one more example of a remarkable arts trend across the state, large Texas flagship performing arts organizations tapping local dance creators for big shows.
When it comes to big-stage organizations like Theatre Under The Stars, Dallas Theater Center, and even renowned opera companies like Houston Grand Opera and Dallas Opera, we're never surprised when they bring in national and international artists for their creative teams. Yet many of those same companies also strive to balance importing those award-winning directors and designers while nurturing local artists.
"It's important to create a community of artists where the theater resides, that way the community is represented on stage, the community's ideas, the community's dreams, which is how we develop a Houston perspective on art," says Theatre Under The Stars artistic director, Dan Knechtges, who sources both nationally and locally for many productions. "Our staff goes to every arts performance possible and scouts, makes connections with the artists involved."
But bringing in local choreographers—especially ones that have their own dance companies and CVs filled with original contemporary work—can be a step beyond casting Texas actors or pulling in a Texas-based director for a show. Sourcing local dance can also help bring innovative movement and fresh kinetic perspectives to a production of the most beloved, but well-worn classic.
Houston choreographer with Broadway experience as a dancer and actress, Courtney D. Jones, tells a story similar to Moore's of local chance connections leading to bigger stages and new dance possibilities.
Jones began her creative relationship with two of the largest performing arts entities in Houston, TUTS and Houston Grand Opera, with auditions for onstage performances, like the TUTS' A Chorus Line production and HGO's Die Fledermaus. But when it came to pursuing choreographic work, the organizations called on her for TUTS' South Pacific and HGO's world premiere, A Snowy Day.

­­­
"Both came from someone recommending me or passing along my name," which led to an important realization, says Jones. "Sometimes others can see that you're ready for something before you can. I always tell the students I have the opportunity to teach that you never know when or even how opportunities may come, but to be ready when they do."
Some opportunities are decades in the making.
Long before moving to Houston, Alley Theatre artistic director Rob Melrose taught high school theater and one of his students, Lydia Hance, would later establish her own dance organization, Frame Dance. Melrose doesn't quite remember how he became aware that a former student of his was also creating in Houston, though it might have been Arts and Culture editor in chief, Nancy Wozny, who connected them. He then contacted Hance when looking for a choreographer for Midsummer's Night Dream, their inaugural production for Alley Transported, a new program slated for 2023 to take theater out into neighborhood settings.
Moving from creating an original dance work from scratch to working within the framework of a classic play or musical has its challenges but also the reward of a sometimes large stage to play on as well as new dance realms to explore.
"When I work with my company, the movement itself is the creation," notes Hance, but says that for a theater piece like Midsummer, "it needs to keep coming back to the text, the characters, and the world we are in. In that way, there are many more parameters to work within."
Both Jones and Moore also find part of the process when working in musical theater, and for Jones opera, is maintaining their own artistic voices while adhering to the show's story.
"When it is my work it's my voice," explains Jones. "When it's a musical that is known, it can be challenging to maintain your voice in a work that is so well known or has been done before. I try to inundate myself in research about a show I'm working on, especially if I have not done it before."
"Conceptually, my ultimate task as the choreographer was to find ways to be unique and creative outside of what had already been done," says Moore of Sound of Music and her other DTC show The Odyssey. "To problem solve in that way was super fun to explore and I found that my voice of creativity showed up in many forms that allowed me to feel a sense of freedom in the work."
As choreographers of original dance pieces, their experience is primarily working with dancers, but making the leap into musicals, opera or plays brings more players to the art-making game.
"I think my main objective whenever I come into a theater work is to be both responsive to the director and the play, and in partnership with the actors," describes Hance. "I do not want to drop a piece of already-made choreography down into a work."
Hance says she finds "ways to make movement emerge from the play and the actors. I think movement can be organically abstracted and augmented from an actor's impulses. How does abstracted movement fit into the world? What is its purpose? Another challenge for me, because I would always want more time with the artists, is what makes the actors feel confident in their bodies. They know their characters best. My body's vocabulary is different from theirs, and their characters'."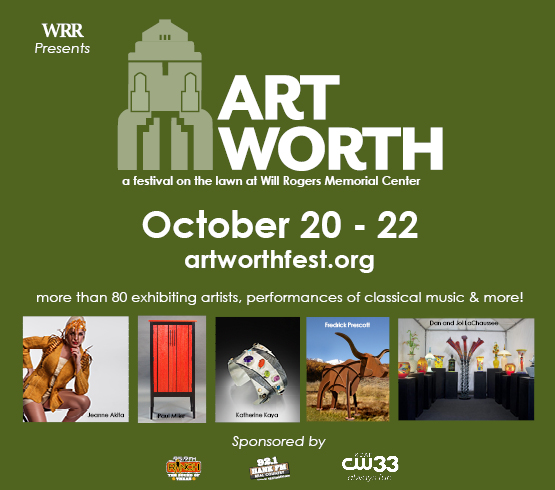 Of course, beyond meeting those exciting challenges, working with one of Texas' large companies can lead to certain pragmatic rewards.
"Budget is a big advantage," says Jones. "There is so much work out there that we will never see because it just costs too much to self-produce."
Moore also found herself appreciating the weekly creative/production team meetings when working with DTC, explaining "I valued these meetings as a way to leverage the knowledge and skills of all team members as a collaboration."
New stages also bring new audiences. And while the choreographers bring a different point of view to a big stage musical or theater production, working within a big stage framework might also change them.
"I also think that many audiences of B. MOORE DANCE now have a new found awareness of theater outside of the dance world, since coming to see The Sound of Music and The Odyssey. I honestly caught the musical theater bug."
—TARRA GAINES