HOUSTON
---
IMAGE ABOVE: (L-R) Hallie Foote as Sibyl Borden, Betty Buckley as Gertrude Hayhurst Sylvester Ratliff and Cotter Smith as Howard Ratliff in the Alley Theatre's production of The Old Friends. Photo by John Everett.
---
The Old Friends – Alley Theatre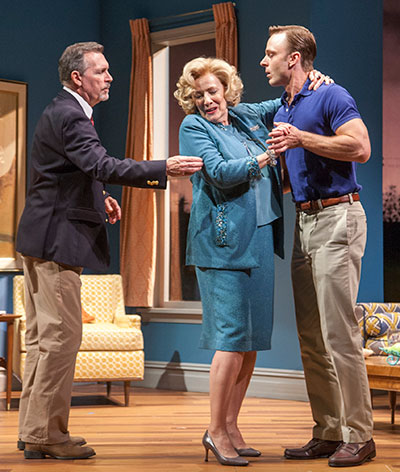 Houston's beloved Alley Theatre is kicking off its 2014-2015 season with a bang in Horton Foote's The Old Friends. While their space undergoes a full year of renovations, they're playing house at the University of Houston, and for their inaugural show in the temporary space. If somehow you need another reason to see the show apart from its Pulitzer Prize-winning and beloved Texan author, we've got one. Tony-award winner Betty Buckley will be reprising her role in the production after last year's world premiere in New York. She'll be joined by a cast of Alley favorites to portray the story of two Texas families who, in true Horton Foote fashion, will finally confront the dark issues that have hounded them for generations. The play will run at the University of Houston through Sept. 7.
---
Full Gallop – Stages Repertory Theatre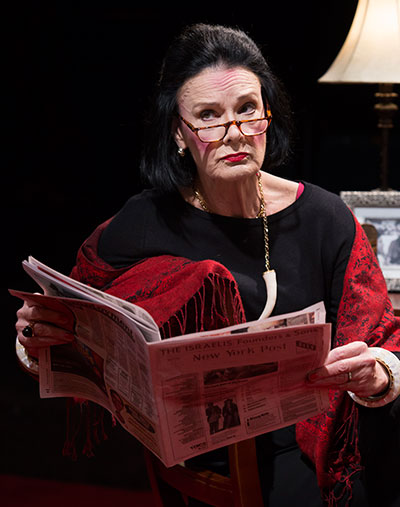 Full Gallop is a "luxurious, extravagant, compelling, hysterical and deeply moving play about one of the single most important and influential women of the 20th century – and we have one of Houston's most influential artists in the title role," says Kenn McLaughlin, artistic director of Stages Theatre. "All the pieces fit to make a must see play about fashion, style, and living life to the fullest. Audiences have been asking for revival for years – gotta give 'em what they want sometimes." Back by popular demand, Sally Edmundson, the grand dame of Houston theater, is former Vogue editor Diana Vreeland in Mark Hampton & Mary Louise Wilson's brilliant portrait of the eccentric fashion icon on stage at Stages Theatre through Sept. 14.
---
The God Game – Stark Naked Theatre Company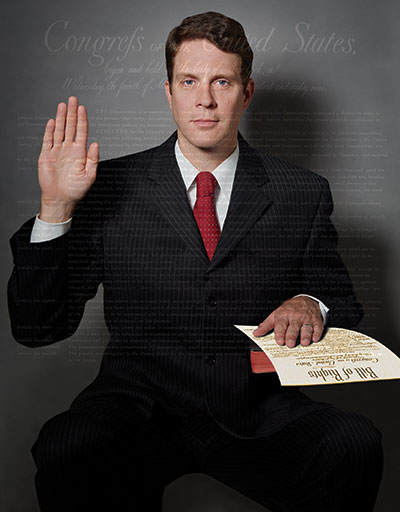 We would be remiss if we didn't suggest seeing the Texas premiere of The God Game at Houston's Stark Naked Theatre Company, a new play about the difficult choices politicians face, by New York based playwright Suzanne Bradbeer on stage Sept. 4-20. In the words of co-artistic director Kim Tobin, "This show takes on what it means to be true to yourself and others, how your deeds and actions effect and change the lives of others. It does that in a number of ways – the political issues brought to the table are only part of the ideals that people will find familiar, even closer to their hearts will be the issues of loss and strained love, relationships among friends and marriage that occur when life deals you really difficult cards, asks you to maintain your faith and not compromise your integrity." It's a political drama, sure, but it's also a drama about family, friendships and choices.
---
Detroit – Catastrophic Theatre
We're suckers for the Catastrophic Theatre and this September one of Houston's coolest theater companies is bringing one of the funniest and harshest American plays of the last few years to Houston audiences. Lisa D'Amour's Detroit, a Pulitzer prize finalist and Obie Award winner, is a play about two neighboring couples, which starts innocently enough with the two couples getting together for a backyard barbecue. In the second act however, the barbecue takes a very, very dark turn. It's a play that grapples with what it means to be a neighbor in the 21st century and questions the future of the middle-class. It's funny, it's sad, it's ridiculous and we'll bet the Catastrophic Theatre's production will not disappoint. The play opens Sept. 26 and runs through Oct. 18.
---
AUSTIN
The Method Gun – Rude Mechs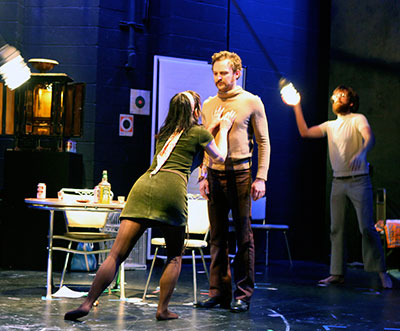 Austin's Rude Mechs are kind of everywhere. This year, they've sold out New York's Lincoln Center Theater six weeks running and completed a residency with Chapel Hill's PlayMakers Repertory, but this September they're back in Austin and trust us, it will have been worth the wait. Sept. 10-14, the Rude Mechs will perform the final version of their original play The Method Gun, which they've shown as a workshop in Austin previously and finished at the Humana Festival in 2010.  Performances will take place at the University of Texas' Oscar G. Brockett Theatre, where the troupe is now the resident theater company in the Department of Theater & Dance. Get it while you can, in October the Rude Mechs are gone again producing Now Now Oh Now at Duke University and perhaps a few cities after that.
---
BASETRACK at Texas Performing Arts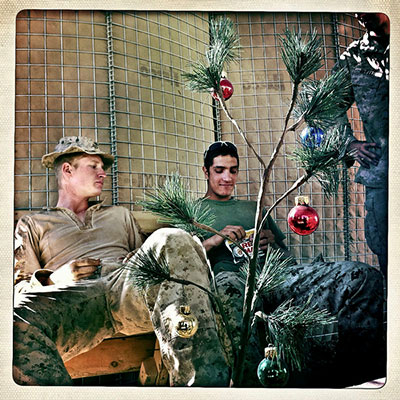 BASETRACK, produced by En Garde,  and created by Ed Bilous,
is a multimedia theater experience that delves into the human cost of war, presented by Texas Performing Arts, Sept. 11-13. When Journalist Teru Kuwayama created a website and Facebook page in 2010-2012, military families where able to to communicate with their loved ones in Afghanistan. The effort turned out to be quite the social media phenomena, with over 5,000,000 hits. BASETRACK enlists the actual texts from these social media sites and also includes interviews with Marines. Directed by Seth Bockley, with a score by Michelle DiBucci and text adapted by Jason Grote, BASETRACK delves deep into the lives of those who serve and and the families around them. "An artistic approach can speak to the heart and the soul in ways that speaking to the head does not," says Retired Army Chaplain (COL) David Forden.
---
DALLAS
Tomorrow Come Today – Undermain Theatre
This September, theater in Texas is full of world premieres, not least of which is Undermain Theatre's production of New York writer Gordon Dahlquist's Tomorrow Comes Today. "Tomorrow Comes Today is a rare creation-a science fiction stage play," says Undermain artistic director Katherine Owens. "In it, the characters change bodies at will, remaining ever young, even as the planet around them is being destroyed. Like all of the plays this season, it examines worlds on the brink of great change." Owens herself will direct some of Dallas' most talented actors, including Gregory Lush, Jenny Ledel and Undermain mainstay Shannon Kearns in Dahlquist's drama. The show opens in Undermain's basement home Sept. 16 and closes Oct. 11.
---
The Rocky Horror Show – DTC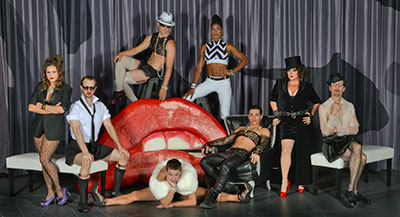 It seems the Dallas Theater Center is intent on recreating and revitalizing all of your favorite old musicals. 2012 brought Joel Ferrell's true cabaret inspired take on, yes, Cabaret, and the company just wrapped up a critically acclaimed adaptation of Les Miserables this August. Up next? A super sexy staging of The Rocky Horror Show, Sept. 11-Oct. 19. Joel Ferrell takes the helm of a diverse cast featuring a number of DTC's resident company members. Whether you're a die-hardRocky fan or not, professional productions of the edgy cult classic are few and far between, so we suggest you take advantage. And in other exciting news? A three-piece rock band will join the cast on stage. Let's do the time warp again shall we?
---
Buyer & Cellar – Off Broadway on Flora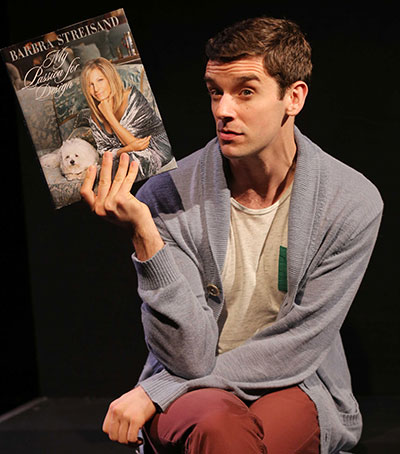 Jonathan Tollins' Buyer & Cellar makes our list for several reasons, not least of which is the one-man show's star, Michael Urie, who has deep ties to Dallas, Plano, specifically, where Urie went to high school at Plano Senior High and studied briefly at Collin County Community College before heading north. Nowadays, Urie is a household name, most famous for his role in the hit show Ugly Betty. He's also Alex, and everyone else, in Tollins' absurd comedy about a young man hired by Barbra Streisand to work in her basement. The show has been seeing a wildly successful off-Broadway run and now, Urie is taking his act on the road. The play's tour will stop throughout the country, but Sept. 3-6 he's touching down at home where the AT&T Performing Arts Center's Off Broadway on Flora will play host to Tollins' hilarious show.
---
SAN ANTONIO
God of Carnage – Attic Rep/Tobin Center
"I believe in the god of carnage. The god whose rule has been unchallenged since time immemorial," one of the characters in Yasmina Reza's God of Carnage asserts. And in Reza's one-act play, the path of destruction he leaves in his wake is cringe-inducing. The story of two couples brought together thanks to a schoolyard fight between their children gives a whole new meaning to domestic violence, think Albee's Who's Afraid of Virginia Woolf? for the self-esteem generation. We'd recommend AtticRep's production of the play even if it didn't also happen to be the first play in the company's inaugural season in the brand, spanking new, and beautiful, Tobin Center for Performing Arts. Things being what they are however, this just so happens to be the first play in AtticRep's 2014-2015 season at the Tobin Center. Just some added incentive to subject yourself to Reza's biting script and AtticRep's fabulous acting. See it Sept. 10-14.
—JENNIFER SMART