Marfa Myths, April 12-15, presented by Marfa Ballroom and Mexican Summer, will attract art pilgrims from all over Texas and the US.
Photo by Alex Marks.
---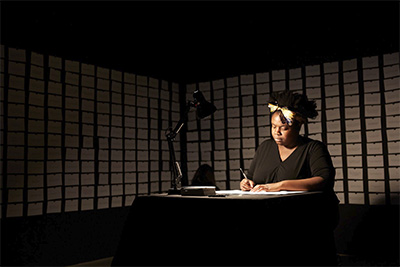 Hopping in a friend's car to hitch a ride to Dallas to see Nur: Light in Art and Science from the Islamic World at the Dallas Museum of Art, I asked, "So, how did you hear about this show?" "From you," she replied, laughing. "It was on your cover!"
Sometimes, I forget about how Texas learns about itself from these pages.   In fact, that's what we are all about: Thinking like a state rather than a collection of many unique, distinct cities.
Each month, we look around and see what you need to know about. There's way more than we have space to cover, but still we try. Is it comprehensive coverage? Is it balanced between the cities? Hell no! Texas is way too unruly for that! We have 32 pages to cover a cultural mecca; we struggle with decisions every month. Some issues are more focused on one city or even one art form. Over the course of a year we hope to have touched on some of the key cultural events happening in our major cities.
Sure, as Texans we are no strangers to ego, and our hometown loyalty is epic. Still, we try not to play the "my Texas city is better than your Texas city" game ever. We also treasure hearing stories of Texans traveling to other cities for cultural events. It really opens up the cultural landscape to think that whatever is happening in another city is also part of our arts bounty. For us, every story is a Texas story.
We have just wrapped up the  Dance Salad Festival where dancers, choreographers and fans from all over the globe descended upon Houston; it's always way cool to be the hometown girl among the dance tourists. I love when people come to Texas to see our artsy wares. I just wallow in Texas arts pride.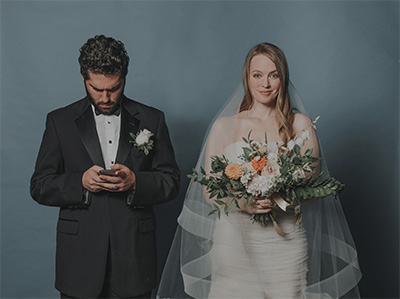 With the twin hybrid festivals this month—CounterCurrent in Houston and Fusebox in Austin—again folks from all over are coming to both see and perform in these events. It's a chance to show off our city, our state, and our ability to throw one hell of a fabulous arts festival. Last year going to Fusebox was not only a chance to hang out with all my Austin friends, but run into Houstonians and Dallasites too. It's refreshing to leave your beloved Texas city now and then!
In the visual arts, there are numerous road-trip-worthy events this month: The Fotofest Biennial in Houston through April 22, Common Currents in San Antonio celebrating the city's Tricentennial through May 5, the Dallas Art Fair April 13-15, and the Vignette Art Fair in Dallas April 10-15.
And for music fans, Marfa Myths April 12-15, presented by Ballroom Marfa and Mexican Summer, and Fort Worth Opera Festival April 27-May 6, are both great reasons to head out on the arts highway.
We hope to amplify our position as Texas arts advocates as we launch this new column, TX Lens. Over the next few months we will welcome many new voices to this very space. We invite you to join us in our big picture thinking.
—NANCY WOZNY