Jesus Adrian Mendoza Jr., Young Rafael; Cecilia Duarte, Renata; and Miguel Nuñez, Victor, in the Houston Grand Opera production of Cruzar la Cara de la Luna (To Cross the Face of the Moon), the final performance in HGO's Resilience Theater.
Photo by Lynn Lane.
---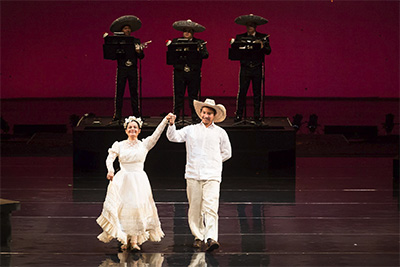 As soon as my sister and I got off the escalator at the George R. Brown Convention Center on our way to see the Houston Grand Opera's production of Norma, we were greeted with a gigantic sign— "The Show Will Go On—with the words, "HGO Resilience Theatre" written underneath. "What's the HGO Resilience Theatre?" asked my sister, who was visiting from Philadelphia. Some 16 years ago she marveled at Albert Paley's strange ribbon sculptures as we ascended the escalator at Wortham to see HGO's 2002 production of Saint-Saëns's Samson and Delilah.
"HGO stands for Houston Grand Opera, and this makeshift theater we are now standing in was put together by a group of opera superheroes who were going to make opera happen this season no matter what. Yes, this is the convention center, it's not an opera house. There's no orchestra pit and you may hear the singers warming up. But we are going hear every note of Norma together," I told her in a speech tinged with emotion.
The "Resilience" part, well that's a larger story.
Relaying the story of what happened to Houston's Theater District to my sister during Harvey and its aftermath during her visit to Houston to see Bellini's iconic bel canto opera got me thinking about this past year in the arts, especially the meaning, motions and pure moxie of resilience, Houston style.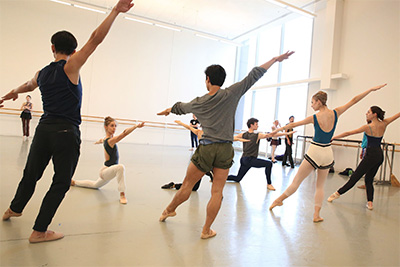 I also thought about my earlier story, "The Show Must Go On…Somewhere Else," in which I covered just how much rearranging had to go on, all the "yes we cans," the finagling, re-configuring, the thinking-way-out-of-the-box, the simply-making-it-work that went on that allowed us to continue to see performances this season. A Texas-sized thank you to all those who jumped through those hoops on our behalf.
By now most of those those shows have happened or are wrapping up this month. The Artistic Directors, administrators, production teams and crews, and artists were stretched, tested, and pushed way out of their comfort zone in ways we may never know. Over the course of this past season arts folk got to know each other, worked together, laughed, cried, and forged on like the arts soldiers we count on.
Some extreme creativity was in the mix, too. This month, June 8-10, Stanton Welch situates his "Play" program in the GRB's General Assembly Hall, re-configuring his ballets for three sides in a resilience-focused program that includes Welch's Bolero Triptych, class, Revisit, Rebirth, Revolt with Houston's Poet Laureate, Deborah D.E.E.P. Mouton, What the H Stands For with acclaimed local poet Outspoken Bean, and What we Keep created by Houston Ballet dancers Oliver Halkowich, Melody Mennite, and Connor Walsh. Welch explains, "Houston is a very resilient city. You can tell that about the fabric of this community by the way we all helped each other through Hurricane Harvey and returned to our lives as best we could so quickly. We shared this experience. We love this city. This is our reaction."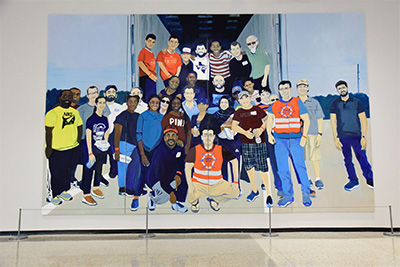 Some of the changes to new venues were extremely meaningful. When Society for the Performing Arts moved Ballet Hispánico to University of Houston's Cullen Performance Hall on May 18, it brought UH alum and Ballet Hispánico choreographer Michelle Manzanales (with her gorgeous ballet Con Brazos Abiertos) right back to the theater where she grew her dancemaking skills, making it an epic homecoming for her.
I was pleased to be among the audience for the final and superb performance in HGO's Resilience theater of Cruzar la Cara de la Luna (To Cross the Face of the Moon), an HGO original commission and the world's first mariachi opera. Cruzar tells the story of an immigrant family divided by the U.S./Mexican border. Ending the season with an opera set in Houston and Mexico that speaks directly to the people of this city held such meaning.
HGO's Resilience Theater was dismantled in three days. As the conferences and conventions return to that space, I think about how the glorious voices of Christine Goerke, Albina Shagimuratova, Norman Reinhardt and others who graced the stage in this temporary opera house will forever change the story of  the GRB. I expect my sister to be telling her friends about those industrious opera-loving people of Houston who created an opera house in a convention center for a very long time!
Those coming and going from Houston will be reminded of what this city is made of by Sarah Fisher's stunning portrait of Harvey volunteers, That was Harvey. This is Houston., now gracing the Terminal A at IAH through June 28.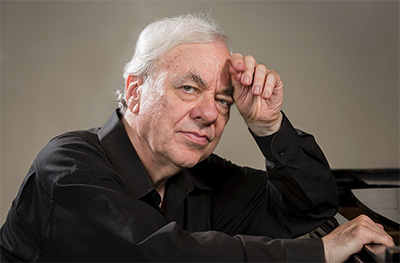 The first notes at Wortham Center will come from Plácido Domingo as part of HGO and Plácido—Coming Home!, a concert and gala on Sept. 26. Domingo starred in HGO's Wortham Center opening opera Aida in 1987. Da Camera will be first to open its season in Wortham with a performance by Richard Goode and Sarah Rothenberg on Sept. 29. It will indeed be a time to celebrate: the comfortable seats, the acoustics of the hall, the amazing talent on stage, and the wonder and privilege of being back in our treasured Wortham Center. I will be so happy to be riding that escalator up to Wortham's Grand Foyer with Paley's beckoning angel-like metal sculptures welcoming me.
—NANCY WOZNY