Arthur Turner, Red Totems, 2001, watercolor, prismacolor pencil on paper, 4″ x 6″.
Courtesy of Moody Gallery, Houston, Texas.
---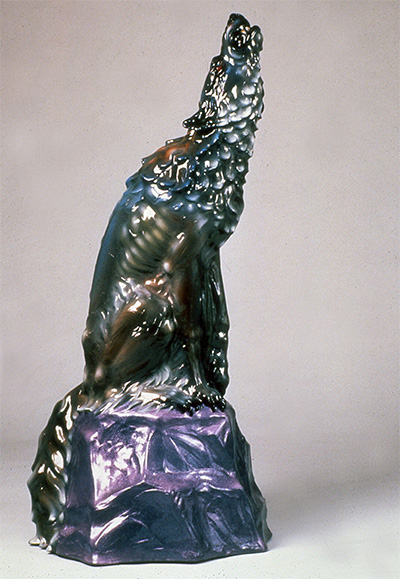 Clint Willour is a force in the Texas art world and beyond. His legacy reaches far and wide, through his museum donations, influence on artists and curators, founding of major public art events, and his ability to pull Texas artists into the national art conversation. Now, after more than two decades of curating approximately 4,000 artists in 469 exhibitions at the Galveston Art Center, he has announced that he will retire in the autumn of 2016. To celebrate his work as well as this milestone, the GAC presents two summer exhibitions, starting with Twenty Five: The Celebration, on view through July 10, followed by Twenty Five: The Conclusion, which opens July 16.
Twenty Five: the Celebration features artworks from shows that Willour curated and that traveled to other locations (excluding a Helen Altman piece that is the sole survivor from her exhibition that hung at the Center during Hurricane Ike). He notes that, "All the work in The Celebration was made in Texas except for one, and [that one] was made 100 miles from where I grew up." Viewers will find works by Texas art heavyweights Dornith Doherty, David Bates, Joseph Havel, Mary McCleary, Al Souza, and Joseph Glascom, to name a few.
Twenty Five: The Conclusion will feature Galveston artists who have shown at the GAC, as well as works by artists to whom Willour gave their first or second exhibitions. The artist list for The Conclusion is impressive, including Luis Jimenez, Arthur Turner, Sandria Hu, Julie Speed, David McGee, Michael Ray Charles, H.J. Bott, Jonathan Leach, and Robert Pruitt, among others.
Willour's curatorial reach encompasses artists like these, in part because he has been a dynamic fixture in the art world since the 1970s. Beginning as a business manager for Watson Gallery in Houston, he flourished under the mentorship of New York gallerist Tibor de Nagy. "I started working for the gallery in 1973 and Tibor had been in the business for 20 or more years and he showed really important people like Helen Frankenthaler and Larry Poons. So I would make studio visits with him and I'd go see his shows and I would say, 'Why is this that way?' or 'Why did you make this choice?'"
Eventually Clint began working with more Texas artists, which he says was "more fun" than working with New York artists because he didn't have to go through other dealers who controlled the situation.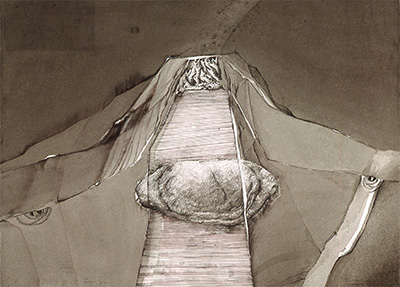 After the gallery closed, Willour stepped in as director at the GAC, before eventually deciding to change his role to curator, which allowed him to more fully engage with the art and artists. While there, he helped found the Galveston ArtWalk that takes place every six to eight weeks and attracts, on average, one to three thousand visitors per evening.
Over the years, Willour has earned the respect of major curators, goes to every opening he can, juries university shows, visits with artists, and still finds time to be on multiple boards and advisory committees across the city. Betty Moody, who opened Moody Gallery in Houston in 1975, attributes his stamina to his deep "intellectual curiosity" and "total passion" for art.
"I do love going to openings. I don't always go specifically to look, I go to support the artists in the gallery, and I know that in many cases I can go back for a serious look," he explains. "I was a cheerleader in high school, so I feel like a cheerleader, I've loved to watch artists grow and prosper, to follow their careers, and become close friends with them. I also think I have a very good relationship with all the galleries in Texas that I work with, and so I continue to follow what they do, who they show. And that will always be a part of my life."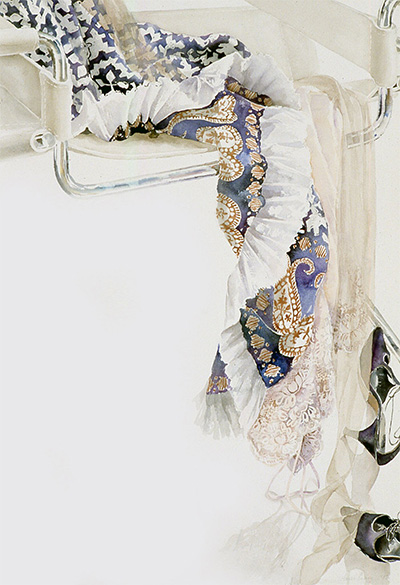 In addition to curating and supporting artists, he also donated artworks from his own collection to multiple art museums across the country including the Menil Collection, Art Museum of Southeast Texas, Old Jail Art Center, Amon Carter, Portland Art Museum, Seattle Art Museum, Tacoma Art Museum, and the Henry Art Gallery at the University of Washington, his alma mater. Most people know that he has given artwork worth over a million dollars to the MFAH, but he has also donated much of his vast library of books, catalogs, and ephemera to the MFAH Hirsch library where, after he retires, he plans to volunteer to catalog and sort his donations.
Don't think his retirement years will slow him down one bit: Willour will continue to serve on all his current advisory boards and to visit galleries, and no doubt will continue basking in the glow of his 2015 Lifetime Achievement Award, which he received at last year's Houston Fine Art Fair.
"I've only had two jobs in the art world, in 43 years, and one was in the non-profit world, and the other was in the no-profit world," he says, laughing. "Art is just a part of my being, and before I started from college I collected artwork and I've continued to this day.  My main relationship with art will be continuing to look."
— CASEY STRANAHAN