RUSTY SCRUBY
Capezzoli di Venere (Nipples of Venus), 2014
acrylic on paper construction
12.5″ x 11.5″ x 2″
---
Takis at the Menil Collection
If you've never heard of Takis, you're not alone. The Greek artist may be world-renowned for his artistic explorations of energy and science, but his work has been shown only rarely in the United States, until now. This month the Menil Collection's Toby Kamps mounts the first-ever museum survey of the artist's career in the US and we'll finally get an in-depth look at the fascinating artist who spent time researching at MIT and describes himself as an "instinctive scientist." We'll have to see the show to find out why. Takis: The Fourth Dimension opens at the Menil Collection January 24 and will be on view through July 26.
---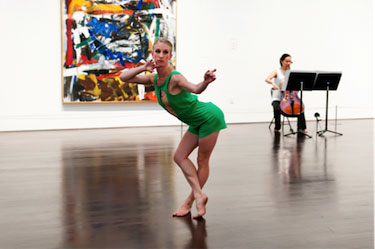 SoundSpace 

at The Blanton
AUSTIN– The Blanton presents SoundSpace: Free Music and Community onJan. 25 at 2:00 pm in anticipation of the exhibition Witness: Art and Civil Rights in the Sixties, on view at the Blanton, Feb. 15 – May 10, 2015.
Organized for the Blanton by Artistic Director, Steven Parker, SoundSpace is considered one of the most acclaimed new music events in the city. SoundSpace will include performances by SSBT, an Austin-based electro-acoustic trio, The Home of Easy Credit, featuring bassist Tom Blancarte and multi-instrumentalist Louise Dam Eckardt Jensen, Bel Cuore Saxophone Quartet, Adam Rudolph and his Go: Organic Orchestra, Alvin Fielder (drums), Damon Choice (vibraphone), David Dove (trombone), Damon Smith (double bass), and Jason Jackson (saxophone) and Ballet Austin dancers in choreography by Nick Kepley.
---
Studio Visit – 1.2 and new space at Cris Worley Fine Arts
It's been a rough few years for art galleries but after five years in the Dallas Design District, Cris Worley Fine Arts is not only thriving, but growing. On January 17 the contemporary gallerist will move her space just down the road into a larger space, commemorating the grand opening with Studio Visit – 1.2, a group show and part of an ongoing series which attempts to recreate the "experience of visiting an artist's studio." Gallery artists Kristen Cliburn, Robert Lansden and Rusty Scruby will be shown alongside works by guest artsts Colette Copeland, Timothy Harding and Patrick Turk. When you stop in to check out the show, don't miss Kim Cadmus Owens' solo show next door at the also recently relocated Holly Johnson Gallery.
---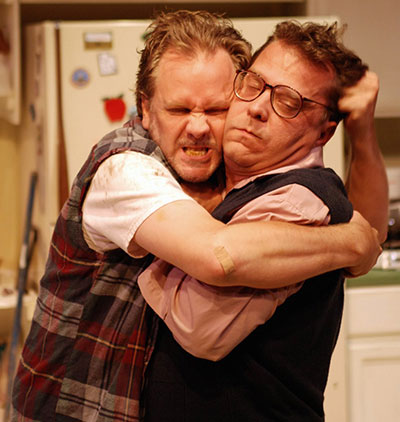 True West at AtticRep
SAN ANTONIO-AtticRep moves into their third play in their new Tobin Center home with Sam Shepard's gritty True West, Jan. 28 – Feb. 8, featuring long time AtticRep actor David Connelly at the director helm. True West first premiered in 1980 and chronicles the meeting and mayhem of two brothers: Hollywood screenwriter Austin and ne'er-do-well Lee. It's equal parts funny and brutal. Shepard wanted to be a rock star when he was starting out and "A lot of his early plays have a rock 'n roll sensibility," says Connelly. " If True West were a band, it would be The Who. So, let's say we're looking for a 'Who' aesthetic."
---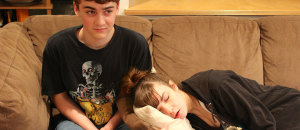 Tigers be Still at Black Lab Theatre
HOUSTON- After a quiet fall, Black Lab Theatre's artistic director, Jordan Jaffe, is back in the directing seat with Kim Rosenstock's Tigers be Still, Jan. 15-31 at Wildfish Theatre, featuring father son duo Justin and Ty Doran. Jaffe describes Rosenstock's dark comedy as an "endearing and humorous look at family dysfunction and high school art instruction and the funniest play about dealing with depression while a tiger is on the loose you'll ever see."
---
The Medianale is here
It's Medianale time Texas. On January 9th the inaugural Dallas Medianale kicks off at the McKinney Avenue Contemporary (MAC) with the intention of convincing Dallas that first of all, new media art is important and second of all, there's a hell of a lot to like in the contemporary art form. The event is produced by Dallas' VideoFest and is intended to supplement that event by featuring film works better understood outside of the traditional film screening. Events will take place throughout the next few months culminating with a closing night specially curated by Carolyn Sortor.   Check A+C contributor Justin Hunt's full report for more deets.
---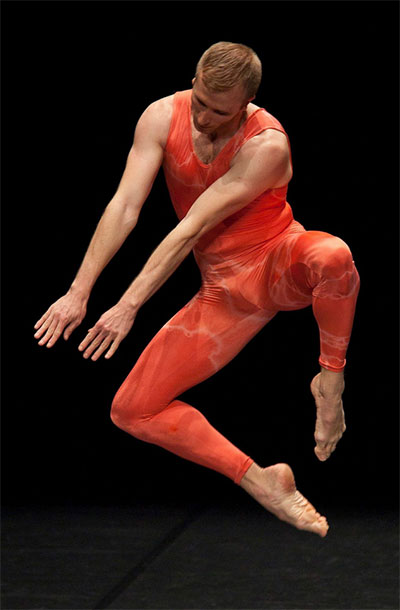 Jérôme Bel's Cedric Andrieux at the CAMH
HOUSTON-The CAMH presents Jérôme Bel's Cedric Andrieux (2009) on Jan. 30 & 31 at 3pm, as part of the exhibit Double Life through March 13. In Bel's Cedric Andrieux, the longtime dancer with Merce Cunningham and Lyon Opera Ballet reveals the pain, beauty and heartbreak of a life on stage. On Jan. 31, Bel will give a talk before the performance at 2pm. Plan to come early or stay afterward to see works by Wu Tsang and Haegue Yang.
---
Stagger Lee at Dallas Theater Center
DALLAS – Stagger Lee is an old folk song that became a hit for Lloyd Price in 1959.  It's also the name of a world premiere musical running at the Dallas Theater Center, Jan. 21- Feb. 15.  With a book and lyrics by Will Power, music by Power and Justin Ellington and choreography by the amazing Camille A. Brown, Stagger Lee "spans the 20th Century, tracing mythical characters in their quest to achieve the American Dream." Stagger Lee was partially developed in workshops in collaboration with the Meadows School of the Arts, Southern Methodist University in Dallas, Texas as a part of Will Powers' Meadows Prize residency.
---
PrintAustin
We're suckers for prints and, fortunately for us, the art of printmaking is flourishing. It should come as no surprise that Texas is full of talented printmakers and this month, specifically January 15 – February 15, PrintAustin is celebrating the artistic tradition and the practitioners who have perfected it throughout the city. The list of participating galleries and art spaces includes just about everyone in Austin, from the Blanton and the Contemporary, to Big Medium, Flatbed Press and Women & Their Work. For a full list of events, participating studios, galleries and more, just head to PrintAustin.org.
---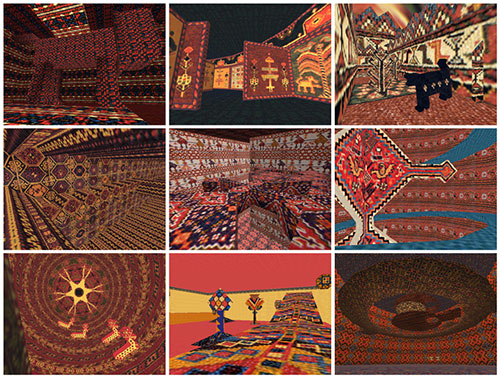 Mel Chin: Everywhere
As any visitor to Rematch, the multi-venue Mel Chin retrospective will notice, Chin covers a vast spectrum of artistic practices and concepts in his fascinating body of work. Rematch is a collaboration between the University of Houston's Blaffer Art Museum, the Contemporary Arts Museum, Houston, Station Museum of Contemporary Art and Asia Society Texas Center, opening at all venues Jan. 17 and running through Mar. 21 at some and April 19 at others. It's a massive celebration of all things Chin taking place just about everywhere in Houston, and we could not be more excited. Read A+C contributor Michael McFadden's chat with Chin.