IMAGE ABOVE: Richard T. Walker, the predicament of always (as it is), 2014. Two-channel HD video. Courtesy the artist and Carroll/Fletcher. On view in Laguna Gloria's Gatehouse Gallery through January 11 in Austin.
---

Fort Worth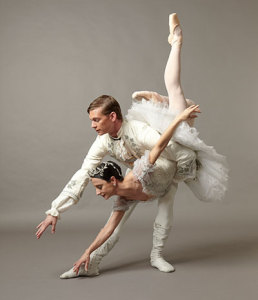 The Sleeping Beauty at Texas Ballet Theater
Texas Ballet Theater artistic director Ben Stevenson hit it out of the park with this version of the beloved warhorse The Sleeping Beauty, based on a French version of the story by Charles Perrault. The ballet has everything you need for a blockbuster, a princess and prince, an evil fairy, a kingdom that sleeps for 100 years, and one famous ballet wedding. If all that is not enough, the fabulous Fort Worth Symphony Orchestra will be playing Tchaikovsky's most sublime ballet music. See it Oct.17-19.
---

Houston
Buildering: Misbehaving the City at Blaffer Art Museum
The windswept dystopia of heroic mid-century design is beginning to feel its backlash with the development of urban green spaces and the return of actual residents to downtown living and the artists in the Blaffer Art Museum's Buildering: Misbehaving the City exhibition have been sussing out the contours and confines of these issues from Sao Paolo to Paris to Dubai. How appropriate that the show should make a stop in Houston, Texas. See it at the Blaffer through December 6.
---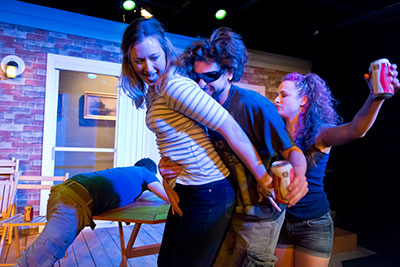 Catastrophic Theater in Detroit
American life is in free fall, at least according to award-winning playwright, Lisa D'Amour in Detroit, running at Catastrophic Theatre through Oct. 18. D'Amour's romp through middle class suburbia backyard life has garnered rave reviews in this excellent production.  Catastrophic veteran actor and playwright Troy Schulze directs with a cast including such noted local actors as Sara Jo Dunstan, George Parker, Jeff Miller, Misha Hutchings and Jim Tommaney. A revolving set by Kevin Holden adds yet another reason to see this production.
---

San Antonio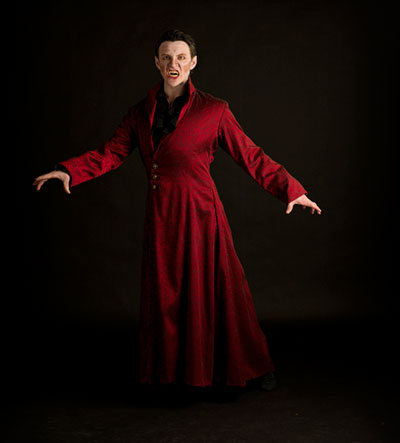 Ballet San Antonio in Dracula
There are many Dracula ballets, but only one happening in the glitzy new Tobin Center for the Performing Arts this month when Ballet San Antonio take the H-E-B stage, Oct. 16 – 19, to open their season with artistic director Gabriel Zertuche's version of the creepy tale of Vlad the Impaler. "San Antonio really loves Halloween culture," says Zertuche. "We thought it would be great to have a ballet that could bring in a diverse audience." It's also fabulous that everything in the production, from sets to costumes, has been made locally right in San Antonio. Ballet San Antonio, known as "the little company that can," is making great strides to get on the Texas ballet map, so try and get out to see them this season.
---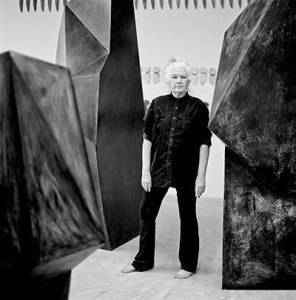 Emergence Catherine Lee at Blue Star Contemporary
Catherine Lee grew up in West Texas and says the large, open spaces of her childhood greatly influence her work. Practicing since the mid-1970s, Lee has a minimalist/post-minimalist focus, exploring a variety of processes and materials. Lee's retrospective is on view at San Antonio's Blue Star Contemporary through November 9.
---

Dallas
VideoFest
VideoFest is back in Dallas for its 27th year this October. Programmed by the Video Association of Dallas, VideoFest is packed with 125 screenings of media art taking place over ten days this month and featuring everything from a never before seen Hitchcock film to music documentaries to experimental shorts and animation pieces. Through Oct. 19th. Tickets at VideoFest.org
---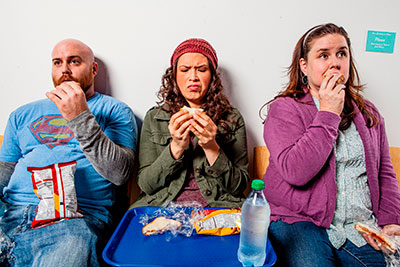 Thinner Than Water at Kitchen Dog Theater
Dallas's edgy Kitchen Dog Theater kick off their 24th season with the regional premiere of Thinner Than Water, not your average tale of a dysfunctional family by Melissa Ross, through Oct. 25. "Ross's raw and wicked dramedy about finding family in unexpected places is a brave tale, ideal for Kitchen Dog's signature style of great ensemble acting in an intimate space," says Christopher Carlos, KDT co-artistic director.
---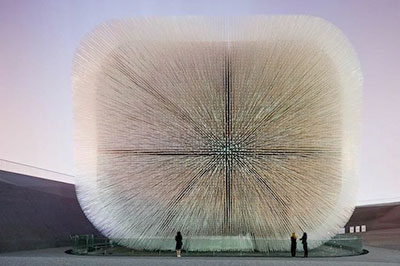 Provocations: The Architecture and Design of Heatherwick Studio at Nasher Sculpture Center
We're thrilled every time a museum showcases the work of an architect and can think of few more deserving of a place inside the museum than Thomas Heatherwick. The show was organized by Nasher Sculpture Center guest curator Brooke Hodge and examines the design behind some of Heatherwick Studio's most exciting and inventive designs, buildings which are often more sculptural than anything else. Provocations will be on view through January 4.
---

Austin
The Predicament of Always (As It Is) Richard T. Walker at the Contemporary Austin
The Contemporary's oasis at Laguna Gloria is the perfect spot for visitor's to happen upon Richard Walker's irreverent but rather haunting video installation. A lifelong admiration for the American West is evident in the striking visual component of Walker's piece which features vistas filmed in East and West Texas, but the absurdity of the instruments and random sounds with which he activates them makes for a study in contrasts and perhaps a meditation on the absurdity of nature. The piece is on view in Laguna Gloria's Gatehouse Gallery through January 11.
---
Apocrypha Project: A Sampling of Suspected Shakespeare at Hidden Room Theatre
We are always interested in what the award-winning folks at Hidden Room Theatre are up to, and this month, they are full of mystery and intrigue with the Apocrypha Project: A Sampling of Suspected Shakespeare, Oct. 17-Nov. 1, directed by Hidden Room artistic director Beth Burns. The three anonymous plays share one mystery in that they have all been at one time attributed to William Shakespeare. "The Hidden Room is proud to present blocked and costumed staged readings of these rare gems, each incredibly popular in their day, now largely forgotten," says Burns. "They are the most delightful plays that Shakespeare possibly never wrote." Presented in wildly different styles, and starring some of Austin's most celebrated actors, all Apocrypha Project performances are Pay-What-You-Can.