1) Fusebox Festival

AUSTIN—Austin's one of-a-kind fest, Fusebox Festival, runs April 16-21, and showcases local, internationally and nationally known artists, such as Chilean theater artist Manuela Infantee, Michelle Ellsworth, Rude Mechs and Jaamil Olawale Kosoko, to name a few among many. Founder Ron Berry gives us a feel for the festival, "As presenters of live performance, we've always been interested in the idea of 'liveness' and what that can mean. Not only 'liveness' in terms of performance, but what does it mean to be in a room together with people sharing an experience? And sure, that experience could be theater, or it could involve food, or it could be a discussion."
IMAGE ABOVE: Marcela Salinas in Manuela Infante's Estado Vegetal (Vegetative State). Photo by Maida Carvallo.
2) She Matters at Wright Gallery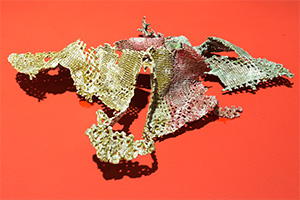 COLLEGE STATION—She Matters is a multidisciplinary exhibition curated by Ann Johnson. Now expanded for it's second iteration at the Wright Gallery at Texas A&M, the exhibition explores the experiences of "eight female artists as they respond to the violence, discrimination, prejudice and misrepresentation often seen in the news and experienced on a daily basis by women of color." Participating artists include Regina Agu, Rabéa Ballin, Ann Johnson, Autumn Knight, Lovie Olivia, Kaneem Smith, Rosine Kouamen, and Monica Villarreal. On view through April 26.
3) Analia Saban at the Modern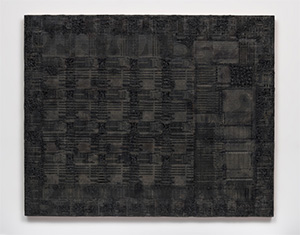 FORT WORTH—Analia Saban painstakingly mingles the analog with the digital in her new work, to be presented in the Fort Worth Modern's FOCUS gallery. Historically prominent methods such as tapestry and wood carving are the primary media for this exhibition, but Saban's subjects—circuit boards and semiconductors—pay homage to the hi-tech ways in which the works are created. On view through May 12.
4) Dallas Symphony's Soluna Festival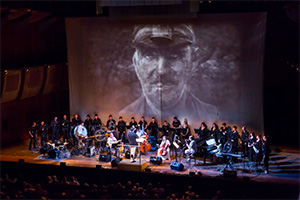 DALLAS—Dallas Symphony mounts its annual Soluna music-and-arts festival featuring an astonishing feast of music, dance and art. In this year's Soluna  Festival, an oratorio paying homage to Pennsylvania coal-mining towns will dramatize the social and economic upheavals that are transforming U.S. life. Dancers and projections will help a jazz ensemble summon art's healing power in the face of gun violence and other social ills. A chamber ensemble, including a 50-foot-plus string instrument in tandem with an aerial sculpture woven from fiber, will envelop the audience in sights and sounds. And that's just a small sampling of Soluna, running April 4-28 at multiple venues.
5) CounterCurrent Festival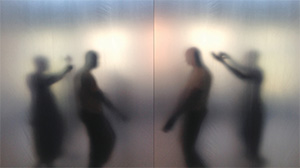 HOUSTON—University of Houston Cynthia Woods Mitchell Center for the Arts'CounterCurrent Festival has always been almost impossible to define. Less a performance festival than an interdisciplinary contemporary arts festival, CounterCurrent and the artists it showcases refuse to be boxed into physical, and even metaphorical, spaces and media. For its sixth year (April 9-14), this impossible, defiant nature seems to have influenced many of the individual artists and projects. "There's this theme of making space for oneself when it seems impossible; impossible bodies, impossible identities, speaking from the margins and making oneself heard," says Karen Farber, director of the Mitchell Center. Highlights include Okwui Okpokwasili, Ellen Fullman Awilda Rodríguez Lora, and the ever popular Ten Tiny Dances.
6) Adrian Esparza at Cris Worley Fine Arts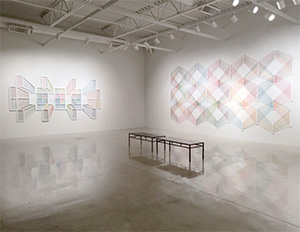 DALLAS—Adrian Esparza's new body of work, on view at Cris Worley Fine Arts  through May 4 in the exhibition Dual, references the visual aspect of duality within the works and invites a variety of associations, from Esparza's duality as a Mexican-American individual living along the border to the transformation of the sarape from a cultural icon to something utterly new.
7) Dance Salad Dance Festival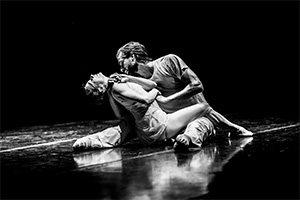 HOUSTON—Celebrating its 24th anniversary in Houston and the 27th season since its inception in Belgium, Dance Salad Festival returns to the Wortham this Easter weekend (April 18-20) with a diverse mix of classical and contemporary works from all over the world. Drawn to Houston for this year's performances are artists from Italy, Germany and Finland, as well as stars of the Royal Danish Ballet and New York City Ballet.
8) Fort Worth Opera Festival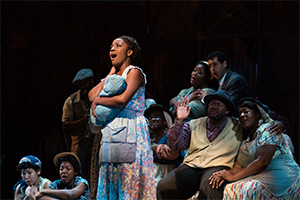 FORT WORTH—The Fort Worth Opera Festival (April 26-May 12) kicks off with Porgy and Bess, George Gershwin's tune-filled portrait of a community contending with individuals' frailties. Other highlights include the world premiere opera, Rachel J. Peters' wickedly funny, dark comedy, Companionship, and El Pasado Nunca Se Termina, which leads from a hacienda romance during the Mexican Revolution to a Mexican-American family's life today. The popular Frontiers showcase includes Steven B. Aldredge's The Hatfield McCoy Triptychs, inspired by the legendary 19th-century feud, and Brian Rosen's Death of a Playboy.
9) Van Gogh at MFAH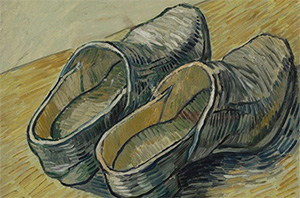 HOUSTON—The momentous new exhibition Vincent van Gogh: His Life in Art at the Museum of Fine Arts,Houston  (through June 27) traces Van Gogh's physical journey through the Netherlands and France to the places that changed his work, but also shows, through the masterpieces themselves, his starry rise to become one of the greatest visual artists in any time or place. With more than 50 drawings and paintings, the exhibition takes us chronologically through Van Gogh's life in art, from early sketches to paintings, culminating in 1890, when he took his own life. The work on exhibit comes primarily from the Van Gogh Museum, Amsterdam, and the Kröller-Müller Museum, Otterlo, along with additional loans from other institutions.
10) Sarah Ball at Conduit Gallery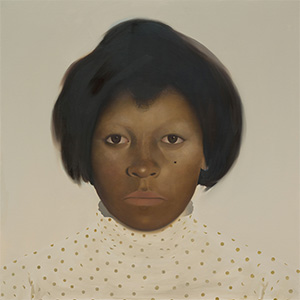 DALLAS—Conduit Gallery opens three new exhibitions, including UK artist Sarah Ball's Bertillon. The work is a series of oil portraits based on detective Louis Bertillon's mugshots from the 19th century. These haunting images were the basis for the policeman's theory that "good people 'look good…and morally suspect people 'look bad." Ball's paintings re-focus this deeply flawed narrative and imbue Bertillon's images, as well as others from various periods in history with essential humanity. On view through May 18.
11) Dallas Art Fair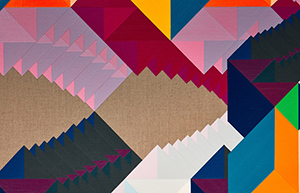 DALLAS—Located at the Fashion Industry Gallery – adjacent to the Dallas Museum of Art in Dallas' dynamic downtown Arts District – The Dallas Art Fair returns for its eleventh year April 11-14, with an expanded focus on modern and contemporary artworks from nearly 100 galleries representing nearly 30 cities. This year's edition offers collectors, arts professionals, and the public the opportunity to engage with a rich selection of artworks presented by leading national and international galleries.