1)  Dorrance Dance Tours Texas
AUSTIN/DALLAS/HOUSTON—Since Michelle Dorrance founded her company, Dorrance Dance, her award winning choreography has been hailed as experimental and groundbreaking, particularly for her approach to storytelling through rhythm and movement. Exemplary of Dorrance's choreographic innovations is ETM: Double Down, an evening-length concert brimming with technological wizardry, inventive music, and exceptional dancing. The show soon hits Texas on a three-city tour. Catch Dorrance Dance in ETM: Double Down on Jan. 30 at Bass Concert Hall, through Texas Performing Arts in Austin; Feb. 1 at Winspear Opera House, through TITAS in Dallas; and Feb. 9 at Jones Hall, through Society for the Performing Arts in Houston.
2) Jasper Johns at Menil Drawing Institute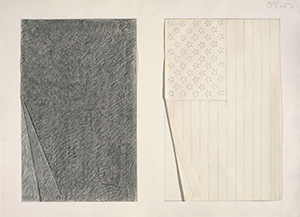 HOUSTON—On view through Jan. 27, The Condition of Being Here at the newly-inaugurated Menil Drawing Institute (MDI) in Houston includes a selection of Jasper Johns's drawings dating from 1954 to 2016, many of which get at the fragility of the body and its musings.
It's a fitting first exhibition at the Johnston Marklee building, in which the architecture perfectly complements the intimacy of the medium, while always taking into consideration the human scale of the viewer.
3)  Dark Circles Contemporary Dance at WaterTower Theatre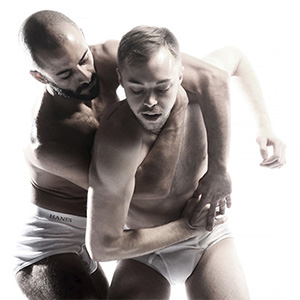 ADDISON (NTX)—Dark Circles Contemporary Dance moves to Addison Theatre Center—its new home theatre for 2019, through a partnership with WaterTower Theatre for a Winter Series, featuring three world premieres centering on gay identity in America, including new commissions by queer choreographers Mark Caserta, Eoghan Dillon, and Mikey Morado, along with a new work by Dark Circles Artistic Director Joshua L. Peugh in collaboration with queer multimedia artist Brian Kenny, Jan. 24 – 27 at WaterTower Theatre.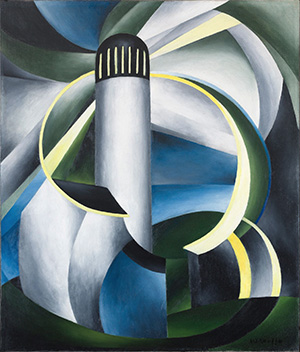 4) Ida O'Keeffe at Dallas Museum of Art
DALLAS—Georgia O'Keeffe may be the member of the O'Keeffe family that we remember, but her less famous sister Ida O'Keeffe also held her own as an exhibiting artist and art teacher. Ida O'Keeffe: Escaping Georgia's Shadow at the Dallas Museum of Art (through Feb. 24) attempts to redress Ida's historical invisibility, breaking her free of her sister's persistent shadow and bringing together never-before seen works.
5) Waitress Tours Texas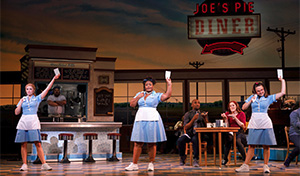 SAN ANTONIO/AUSTIN/HOUSTON—Waitress, a musical version of the beloved film of the same name with an all-female creative team and a score by Sara Bareilles, makes three stops in Texas this month: Broadway in San Antonio at the Majestic Jan. 8-13, Broadway in Austin, Jan. 22-27 at Bass Concert Hall, and at Broadway at the Hobby, Jan. 29-Feb. 3 at Houston's Hobby Center for the Performing Arts.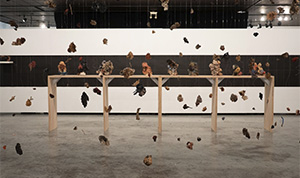 6) Tammie Rubin at Women and Their Work
AUSTIN— Women and Their Work presents Tammie Rubin: Everyday You Ever through Jan. 19. The artist imbues everyday objects, in this case, native Texas ball moss, with mystical energy using ceramic and sculptural techniques. Rubin is known for her installations and groupings of small objects, belying darker and mysterious themes though her use of vibrant color and intricate detail.
7) Houston Iranian Film Festival at MFAH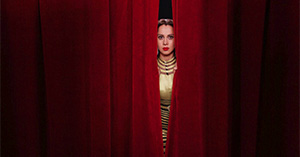 HOUSTON—The Museum of Fine Arts, Houston will host the 26th annual Houston Iranian Film Festival Jan. 18–27, with a  lineup that includes films by Shirin Neshat, Jafar Panahi, and Mohammad Rasoulof. Films include Un Certain Regard, A Man of Integrity (Lerd) and the latest release from Mani Haqiqi. The festival continues at Rice Cinema and at the Asia Society Texas Center with No Date, No Signature screening on Jan. 27.
8)  Jessica Stockholder at the Contemporary Austin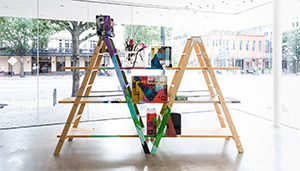 AUSTIN—Renowned artist Jessica Stockholder presents Relational Aesthetics at the Contemporary Austin. The artist continues her career-long process of playfully dismantling traditional notions of painting, sculpture and art criticism. The work includes found and mass-produced consumer objects composed with vibrant pops of color in surprising combinations. This exhibition includes an installation at Laguna Gloria titled Save on select landscape & outdoor lighting: Song to mind uncouples. On view through March 3.
9)  Will Eno's Wakey Wakey at Catastrophic Theatre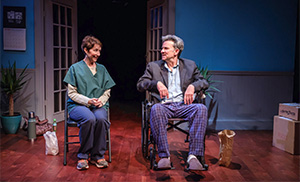 HOUSTON—In Obie Award-winning playwright Will Eno's latest work, Wakey, Wakey, the endearingly befuddled Guy takes the audience along on a somewhat bumbling memorial journey through his life on the way to his death. In January 2019, Austin's Hyde Park Theatre will partner with Houston's Catastrophic Theatre to take Guy and Wakey, Wakey on a Texas excursion to the University of Houston, and will bring the real Will Eno along for the ride. "One of my greatest pleasures in 40 years of making theatre has been bringing Will's work to Austin audiences. But the Eno play that has brought me the most joy is Wakey, Wakey, a beautiful, moving, and surprisingly hilarious play about life, death, and healing," declares Webster, who both directs and plays Guy. Wakey Wakey runs Jan. 24-Feb. 3 at the Quintero Theatre, University of Houston.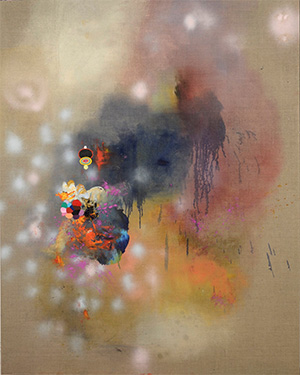 10)  Jackie Tileston at Holly Johnson Gallery
DALLAS—Painter Jackie Tileston opens an exhibition of new works at Holly Johnson Gallery. Tileston's combination of dreamy abstraction and graphic precision explore the full range of the medium. Instructions for Dissolution borrows on Tileston's personal history as a resident of multiple continents, and on her meditation practice. In both practices Tileston's focus is, in her words, on the "ongoing questions about the real and unreal, a commitment to some sort of celebration of what is here in our experience and also beyond, the totality and incomprehensibility and sheer weirdness of it all." On view through Jan. 26.