Jonas Wood, The Still Life, 2007, oil on canvas, 70 1/4 x 80 1/4 in., private collection, Asia, courtesy the artist and Gagosian, photographer credit: Robert McKeever.
---
1) Jonas Wood at the Dallas Museum of Art
DALLAS Dallas Museum of Art  presents Jonas Wood's first major solo museum exhibition March 24 – July 14.  Wood makes paintings of plants, ceramic vessels, basketballs, complicated interior spaces and patterns, his family members and friends—things that carry personal familiarity and significance. The thing he chooses to paint becomes "charged," Wood says. "It's charged in that way – in that it's close to me. Intimacy is the picture plane, the history of painting, the viewer who is seeing something they've never seen before."
2) Grimm Tales at Ballet Austin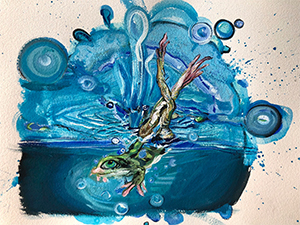 AUSTIN—Ballet Austin presents the world premiere of Stephen Mills's Grimm Tales, commissioned by the Butler New Choreography Endowment, and inspired by the visual art of Natalie Frank, with an original score by Graham Reynolds, March 29-31 at the Long Center.
3) Matthew Bourbon at Old Jail Art Center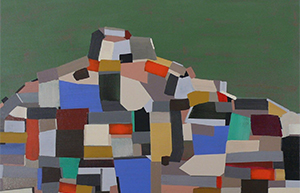 ALBANY—Painter Matthew Bourbon presents Waiting For Now at the Old Jail Art Center. Bourbon inserts abstract and painterly passages into images that are otherwise mundane, rendering the recognizable phenomenal. On view through May 18.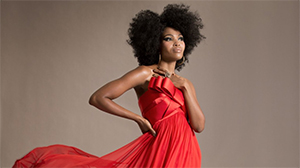 4) Double Puccini at Dallas Opera
DALLAS—Dallas Opera presents two iconic operas by Giacomo Puccini: Manon Lescaut, featuring Kristin Lewis in the title role, March 1-9, and La Bohème, with Pumeza Matshikiza as Mimi, March 15-31, both at Winspear Opera House.
5) Kambui Olujimi at the Blanton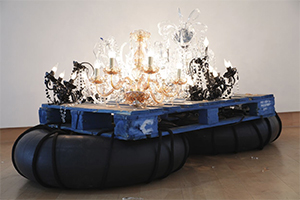 AUSTIN—The Blanton Museum of Art  presents Kambui Olujimi:Zulu Time. The Brooklyn artist employs a vast range of media to explore the invisible yet pervasive systems of power that order our lives. On view through July 14.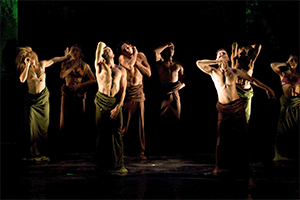 6) Ezralow Dance at TITAS
DALLAS—TITAS Presents brings Ezralow Dance, the creative home for Daniel Ezralow's expansive and eclectic body of work, in a performance of Open, a joyful series of dynamic choreographic vignettes, March 29-30 at Winspear Opera House.
7) Isaac Julien at Ruby City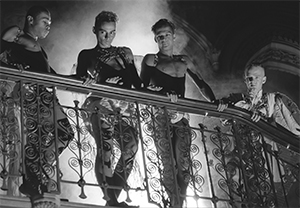 SAN ANTONIO—Ruby City's Looking For Langston is an exhibition of works by Isaac Julien organized around his film of the same name. This "meditation on the life of poet, novelist and playwright Langston Hughes" is a seminal work of the history of cinema, delving into issues of black and queer identity. On view through Aug. 11.
8) Dancewicz Doucet Duo at CMI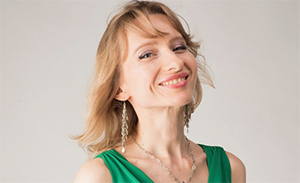 SAN ANTONIO—The Classical Music Institute presents Dominika Dancewicz and Donald Doucet in Devotion & Resilience, with works by Clara and Robert Schumann, Grazyna Bacewicz and Karol Szymanowski, March 30 at the Tobin Center.
9) Sally Mann at MFAH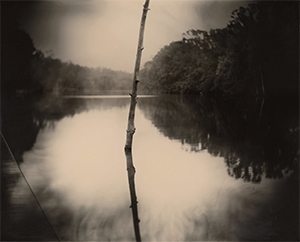 HOUSTON—The MFAH presents the haunting and evocative work of photographer Sally Mann. Using traditional darkroom processes and antique cameras, Mann's alchemy lies in her ability to capture images that are both gripping and timeless. In Sally Mann: A Thousand Crossings, the artist contends with "her native Virginia, with its rich literary tradition and its troubled history." On view March 3 through May 27.

10) Jerome Robbins and Premieres at Houston Ballet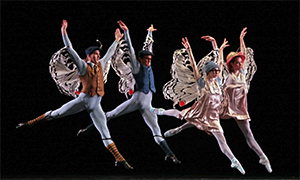 HOUSTON—Houston Ballet joins the world-wide celebration of the life and work of choreographer and director Jerome Robbins with a program of three works by the great American choreographer that demonstrates his remarkable range, including Fancy Free, The Cage and The Concert, March 7-10, and presents Premieres with works by Justin Peck, Aszure Barton and Jiří Kylián, March 21-24. Both at Wortham Center.