1) Summer at the MFAH
HOUSTON⁠—In 2013 with James Turrell: The Light Inside, the Museum of Fine Arts, Houston began a unique summer precedent, presenting an immersive contemporary art exhibition. That immersive tradition now enters its seventh summer with William Forsythe's Choreographic Objects (through Sept. 15). Yet this year, one exhibition isn't enough for the MFAH, as they add a second major immersive piece: Icelandic artist Ragnar Kjartansson's The Visitors (July 20 –Sept. 2), along with two photography exhibitions, Icons of Style: A Century of Fashion Photography (through Sept. 22), and Shooting the Moon: Photographs from the Museum's Collection 50 Years after Apollo 11 (July 20–Sept. 2) to top off the summer art fun.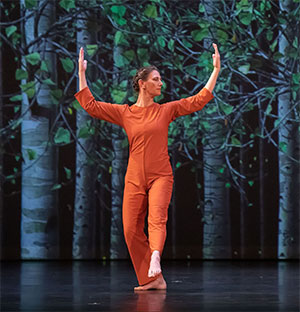 2) Celebrating the Merce Cunningham Centennial at The Modern
FORT WORTH⁠—Celebrating the Merce Cunningham Centennial – Modern Dance Festival at the Modern runs July 12-27, and includes former Merce Cunningham company member Tamsin Carlson performing her Cunningham solo segments on July 19, along with films, music, dance performances and discussions throughout the festival.
3) Transamerica/n: Gender, Identity, Appearance Today at the McNay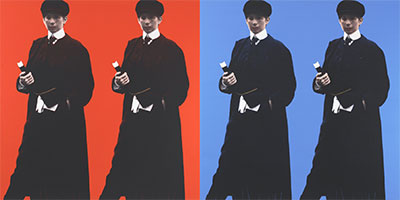 SAN ANTONIO⁠—The McNay Art Museum describes Transamerica/n: Gender, Identity, Appearance Today (on view through Sept. 15), as the first broad survey of contemporary art that engages with outward appearance as it constructs gender identities. Timed to honor the 50th anniversary of the Stonewall Riots, the exhibition coincides with a number of others around the country considering the multiple legacies of that event.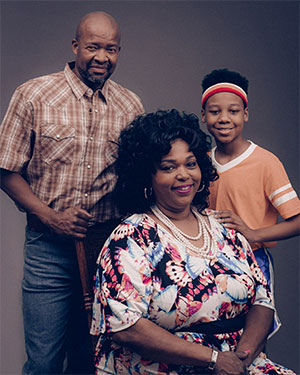 4) Penny Candy and As You Like It at Dallas Theater Center
DALLAS⁠—Dallas Theater Center presents Jonathan Norton's Penny Candy through July 14 , and Shakespeare's classic As You Like It, as part of Public Works Dallas, adapted by Shaina Taub and Laurie Woolery, with music and lyrics by Shaina Taub, Aug. 16-18 at Wyly Theatre, Potter Rose Performance Hall.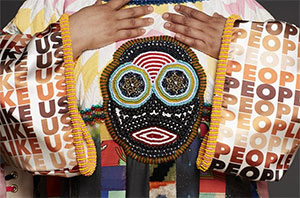 5) Jeffrey Gibson at the BLANTON
AUSTIN⁠—There are many songs that thread through Jeffrey Gibson: This is the Day on view at Austin's Blanton Museum of Art, July 14-Sept. 29. The exhibition's title comes from a New Wave song of the same name by British band The The. "This is the day/your life will surely change," they sing. Gibson describes past, present, and future as having different cultural significances, different relationships to imagination. "For many people described as participants in minority culture, we are always talked about as tertiary," he says. "That is very stagnating. To really feel present in your body and your mind, that was my goal."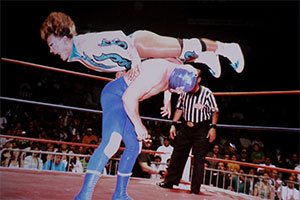 6) QFest
HOUSTON—QFest 2019, the 23rd Annual Houston International LGBTQ Film Festival, runs July 24-Aug. 1 at multiple venues including, Rice Media Center, The Museum of Fine Arts, Houston, Aurora Picture Show, Brasil Cafe, Brazos Bookstore, The Holocaust Museum Houston, Mystic Lion and The Station Museum, with a line-up that includes, Pasolini, Before Stonewall, Tongues Untied, Cassandro, The Exotico!, Before Stonewall, Tongues Untied, Angel, Tarnation and much more.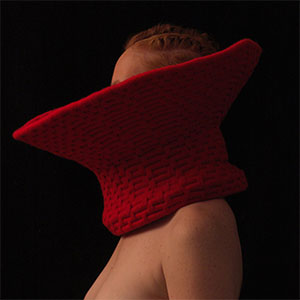 7) Tiff Massey at the Houston Center for Contemporary Craft
HOUSTON—Houston Center for Contemporary Craft presents Tiff Massey: A Different World. The artist's immersive installation uses jewelry and adornment as a starting place. Massey's diverse artistic practice deftly renders her observations on race and class in contemporary American culture. On view through Sept. 1.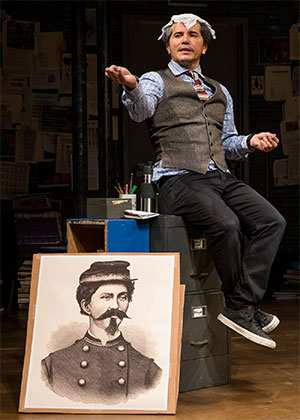 8) John Leguizamo's Latin History for Morons
DALLAS/SAN ANTONIO—John Leguizamo's Broadway hit Latin History for Morons, a mad recap from the Aztec empire to stories of unknown Latin patriots of the Revolutionary War and beyond, makes two stops in Texas: July 26 at Winspear Opera House in Dallas, presented by AT&T Center for the Performing Arts, and July 27 at the Majestic Theater in San Antonio.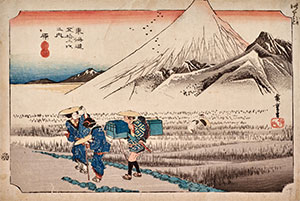 9) Fifty-Three Stations of the Tokaido at the DMA
DALLAS—For the first time in more than thirty years, the Dallas Museum of Art will exhibit the entire suite of prints by master printmaker Utagawa Hiroshige from its permanent collection . Fifty-Three Stations of the Tokaido depicts waypoints along the imperial road in Japan of the 1830's. It is notable for its realistic representations of daily life and its "refined depictions of nature." On view through Nov. 10.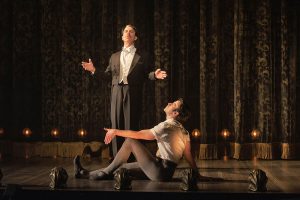 10) Immortal Longings and Ann at the ZACH Theatre
AUSTIN—The ZACH Theatre presents the world premiere of Terrence McNally's  Immortal Longings, an exploration of Sergei Diaghilev's Ballets Russes, through July 14, and Holland Taylor's Ann, a one-woman show about the colorful and captivating Texas Governor Ann Richards, July 31-Sept. 8.