Chris Hury and Sally Vahle in Dallas Theater Center's Medea.
Photos by Karen Almond.
---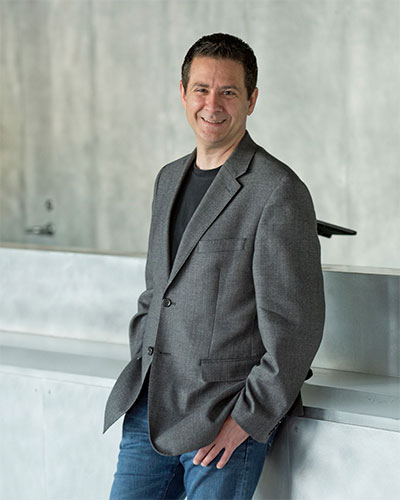 It's the first day of rehearsals for Electra (April 4-May 2), and Dallas Theater Center artistic director Kevin Moriarty is having trouble trading in Shakespeare for Sophocles. The tireless man of the theater has just wrapped up a production of The Tempest, part of a new initiative called Public Works Dallas.
This ambitious program, which originated at the Public Theater in New York, brings together professional actors and community members to perform a fully realized Shakespeare production. For one weekend in March the cast of more 200 performed to packed houses — all the tickets were free — and broad critical acclaim. Now, Moriarty has even bigger plans for the program, which DTC plans to bring back for Labor Day weekend in 2018.
"The whole idea was that if we could make this work in Dallas then we would want to make this work elsewhere. It's a way to get truly engaged with community," says Moriarty, who notes that Seattle Rep has plans to add this program to their season next year. "Not only am I eager to build the support, I'm also now really eager to evangelize about this nationally. If we could get every theater to build this into their season and make it the permanent annual civic theater tradition on Labor Day, it could signal a major cultural shift."
Moriarty is not one to dream small.
In his decade at the helm of DTC, he's pushed the company in exciting and occasionally provocative directions. His interests in producing new, large-scale musicals has earned national attention, but along the way he's also been revisiting the likes of Shakespeare, Euripides and Sophocles. He's interested in what these playwrights have to say to a new generation of theatergoers. He's added Rufus Wainwright music to Henry IV; he swapped a shipwreck a plane crash, a la Lost, in a 2011 production of The Tempest; his Oedipus took place in a California prison yard. This month his Electra will take place in Strauss Square, outside of the Winspear Opera House.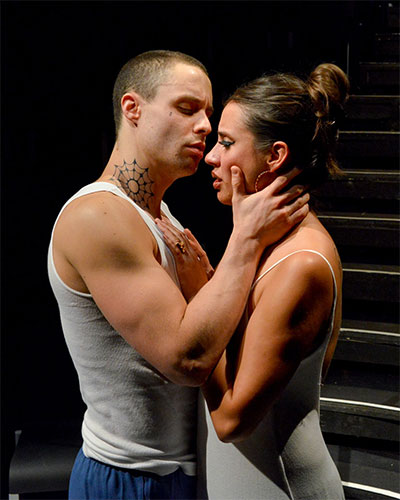 It will come as no surprise to anyone familiar with Moriarty's work that he's deeply attached to the interconnection of how space affects acting style. He plays with the scale of the stage and audience arrangement in nearly every production — a penchant compounded by the flexibility of the Wyly Theatre. For this production, the action will start on the outdoor stage of the Strauss Square and the audience will follow the action to four different locations, all outside.
"I wanted the sky above us, dirt and grass under our feet," says Moriarty. "When the actors yell to the heavens they'll actually be yelling to the sky."
Bringing these texts to a contemporary audience has not been without its challenges. For Moriarty, Electra's content remains relevant. Here, the story of a daughter and son who learn their mother and step father murdered their father a decade earlier. "It's asking the fundamental question: when you're confronted with a grave injustice what responsibility do you have to right that wrong?" says Moriarty.
It's the other stuff, the Greek vowels that don't have American equivalents ("they're just emotional exclamations") and the chorus ("how do you make it not boring?") that make it difficult to stage these works in the 21st century.
For Electra, Moriarty plans to solve the chorus question by offering the audience both a public experience of the play and a private one, through headphones. This disembodied voice will whisper into the ears of the audience.
"It allows us another opportunity to consider the way the play functions as both a political, public event and personal events," says Moriarty. "Similarly, the map of the journey will travel from private spaces where ticket holders are isolated from the community and will end in a space where people or cars traveling by will be able to see the audience."
These ideas of public and private prevail at the play's moral core, which is very clear about the inciting incident—assassinating your husband is wrong—but muddies in its major conflict; is it just for Electra to push her brother Orestes to enact revenge 10 years later?
"The questions become what obligation do we have to right wrongs that in each day, each year, each decade go further back into the past," says Moriarty. "At what point are we able or willing to take actions that themselves will be deeply destructive to the cost of other human life and in some cases our own country's soul?"
For Moriarty, it's not much of a leap to apply these questions to contemporary America.
—LAUREN SMART