In a normal year, hundreds of Austin art studios and workshops would fill with thousands of visitors next week. Participants would spend days meeting local artists, artisans, and craftspeople, buying art, networking, and socializing at the Austin Studio Tour, the city's most accessible and most beloved annual art event. But this is not a normal year. So how do you hold a free, city-wide art tour at a time when people—especially strangers and large groups—are supposed to avoid each other at all costs?

In 2020, the ongoing threat of COVID-19 has forced the Austin Studio Tour (Nov. 14-22) to make huge changes to its programming. In an effort to protect public health, all aspects of the event will take place either online or outdoors. "It is drastically different from anything we've ever done, and drastically different from what people expect and have come to love about the tour," Shea Little told me in a recent Zoom call. Little is the Executive Director of
Big Medium
, and has produced the East and West Austin Studio Tours for the past 18 years.
This is the first time that the East and West tours—which have previously taken place in the fall and spring, respectively—will be presented as a single event. There had been talk of merging the two in previous years, but this spring's COVID-19 outbreak pushed organizers to postpone West and stage both tours together later in the year. As fall approached and COVID-19 cases continued to climb, Big Medium made the decision to cancel all in-person programming. "We just can't commit to doing something that's going to endanger artists and our audience," Little explained. As a result, this year artists will present their work through the Tour's new online portal and, in some cases, in outdoor installations around town.

Austin is a growing city with a booming creative class, and changing the Tour on this scale puts much at stake. Last year's East Austin Studio Tour hosted more than 800 local artists, 60,000 visitors, and generated around $1,000,000 in artwork sales. "Austin is a city that doesn't have a whole lot of opportunities for artists to show their work, but a ton of artists who make work," Little told me. For many local artists, the Tour is the most lucrative part of the year, and a crucial source of income, exposure, and new clientele. But the economic impact extends far beyond artists' studios. Many visitors walk or bike the studio route, stopping at local bars, restaurants, food trucks, and cafes along the way. With drastically reduced foot traffic in the areas around the studios, the consequences of this year's changes will certainly be felt in local community businesses as well.
But the changes aren't all bad. Working around this year's limitations has sparked creative problem solving and improvements in how Big Medium will manage the event going forward. "We had plenty of head-slapping moments during the pandemic of (asking) why have we never done this before?" Little said. In previous years, the Tour published a catalog and website with artists' information, but it could still be difficult for visitors to get a full sense of the event, or to locate individual artists for purchases and inquiries. This year, the Tour has built a searchable, filterable web platform to showcase its artists year round. The site will also feature hundreds of pre-recorded and live-streamed artist talks, technical and process demonstrations, and studio visits by participants about their work, which will remain online throughout the year. And because the Tour has gone digital, it can include artists who are based in the areas just outside of Austin, like Pflugerville and other suburbs, for the first time. "It's really hard to get a sense of the Tour unless you've been on the Tour," Little explained, "So for us to be able to broaden our audience and engage in—I think—a better way. This (online) content will help us extend the Tour out to different people."
Still, there are undeniable challenges to moving the Tour online. Some local artists and collaboratives haven't embraced the technology, so this year's iteration is down to 420 participants. It's not as high a number as in previous years, but it's also hard to know what to expect in this year of crisis. Nonetheless, Big Medium is doing what it can to support its prospective artist Tour participants, offering reduced fees or waiving them all together for those who need it. "We want artists of every caliber to be on this tour because we believe that emerging ones who joined because it's an opportunity for exposure are benefited by the established ones," Little said.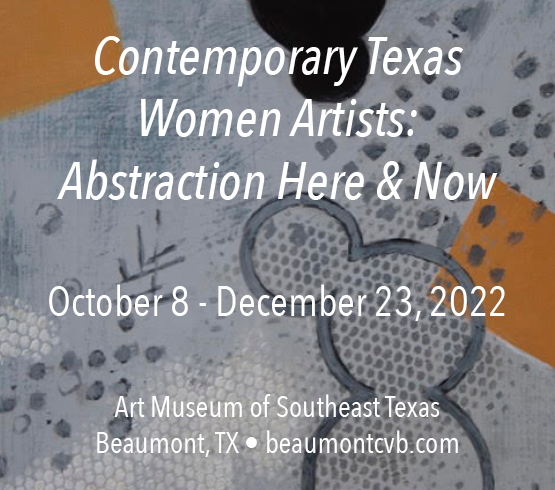 I took a quick look at the long list of this year's Tour artists, and I recognized very few names. Clearly, there's still a lot of art to discover this year. After all, new artists, artisans, and craftspeople are moving to Austin all the time. In lieu of meeting them in their studios this year, the Tour's new website and online programming is a great way to get to know them instead.
—LAUREN MOYA FORD