Where in the world could we see on one stage, in one night a new contemporary music composition and dance exploring immigration themes, a four-part music project sung in the Angola native language of Kimbundu, a theatrical retelling of a South Asian tragic love folktale, and the world premiere of a 21st century variation on Beethoven's Diabelli Variations with accompanying brain scans of the conductor and pianist? The answer, of course, is Houston, when Performing Arts Houston presents the latest winners of the New/Now Houston Artist Commissioning Project in February.

Conceived and planned as an annual showcase of world premiere works by Houston artists, New/Now made its hope-filled debut during the height of the pandemic, first as a selection of commissioned streaming performances and then, in the fall of 2021, as live in-person productions at Jones Hall. While not the first shows to bring PAH audiences back to the theater, the lineup of six Houston artists over two nights became a celebration of the immediacy of live performing arts while introducing audiences to the incredible wealth of artists creating locally.
After that successful inauguration and with their second round of commissions recently announced, PAH chief executive officer, Meg Booth says that while they've made some tweaks to the initiative, the core objective of the project remains the same.
"One of the things that we have intentionally focused the project on is to make sure it is reflective of the extraordinary diversity of Houston," she told me in a conversation about the selected artists.

­­­
Booth hopes that the program will continue to prove Houston's cultural excellence to go along with the city's reputation as a home to global business innovators.
"We're better known in our business sector as entrepreneurial builders, but our cultural sector is exactly the same thing. We have such a plurality of cultures, and even within each cultural community there's a plurality there. They are entrepreneurs. It really has been extraordinarily fun to highlight these visionary artists and amplify their voices in the theater district."
The New/Now artists receive a $6000 award, but perhaps just as important, the time and organizational resources to create a performance ready for its world debut on a Houston Theater District stage.
Reflecting PAH's objective to bring a vast variety of disciplines and genres–music, dance, and theatrical works—to their regular seasons, the selected artists create work across disciplines, and are sometimes difficult to categorize.
The 2022 New/Now winners do seem to all have a music component to their works, though the depth and breadth of ways they use music will be astonishing.
Mexican-born, Houston-based composer and cinematographer, J.E. Hernández's composition
Desert Shelter,
scored for a string sextet
,
will reflect on the experience of migrants crossing through the Sonoran Desert. Music will meld with dance in these performances, as Hernández will collaborate with The Ponce Project and NobleMotion Dance.
Award-winning Angolan singer/songwriter Vivalda Ndula's music project, Mbandu ni Mbandu (Side by Side), will consist of four pieces sung in Angola's native language Kimbundu.
"Side By Side delves into social and social justice issues, health care, gang violence, racial injustice, voting rights," describes Booth. "[Ndula] says particularly in a city like Houston so many of us are affected by all of these issues, but there is common ground among us, and together we're stronger."
Contemporary classical composer Anthony Brandt, who is Professor of Composition and Theory at Rice University and artistic director of Musiqa, has written a new variation on the waltz by Anton Diabelli, in honor of the 200th anniversary of Beethoven's 33 Diabelli Variations. Diabelli 200 will go beyond the music to explore that act of creation and performance. Brandt collaborates with neuro-engineer Dr. Pepe Contreras-Vidal, who will fix neurotransmitters to the heads of the conductor and pianist for the entirety of the rehearsal process, recording their brain activity. The data will then be transposed into a visualization and projected onstage during the live performance.
Even playwright Tazeen Zahida's theatrical work, And The Clay Pot Speaketh, will weave music into her retelling of a classic South Asian folktale. Actors will bring the star-crossed tragic love story of Sohni and Mahiwal to life with musical pantomime, narration, poetry and folk music.
Along with the performances, the artists will participate in educational and engagement programs for community groups and Houston area students. Booth explains this is a key part of the commission.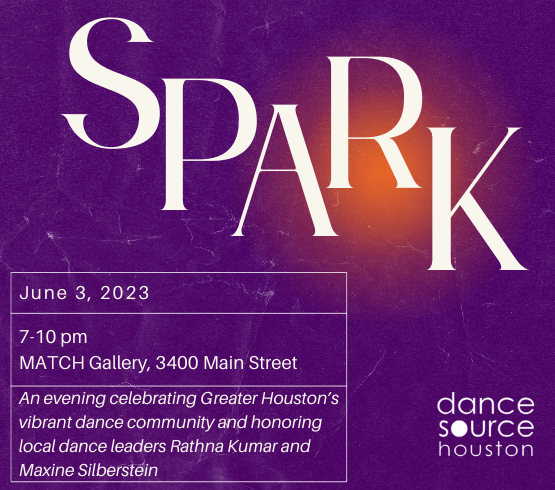 "Our education and community engagement team works with each of the New Now awardees to develop programs that can be plugged in to our community partners that would best highlight and support the work," Booth explains, adding that they also wanted to avoid making this a one-size-fits-all type of program.
"So rather than just saying to everyone who receives a commission we're going to ask you to do a public masterclass or student matinee, this gives the artist a little more power in identifying who is the best audience for an educational experience based on their particular creation."
As much as the New/Now commissions will continue to give Houston artists a new and likely larger stage to play on, Booth says working on the project with the first and second selection of artists became a kind of "life raft" for the whole Performing Arts Houston organization  during the pandemic.
"It has been so much fun to meet and work with these artists," says Booth. "It's a project that the entire team is proud to work on and excited to continue to see the effects of supporting the diverse culture community in Houston and creating a path for those voices to be seen and heard on the Theater District stages."
—TARRA GAINES