"Creative people need time to sit around and do nothing." This perceptive quote from author Austin Kleon, a self-described "writer who draws," is front and center on Deborah Robert's Instagram account as I'm writing. When Roberts and I spoke about her upcoming exhibition at the McNay, she was headed into her summer vacation.

But not before telling me about the gorgeous new canvases that recently arrived at her studio, the ideas that were already percolating for a new series, and the huge printer, which she's named Biggie Smalls, Jr., that assists in her collage process. And, of course, finalizing the details for
True Believers: Benny Andrews & Deborah Roberts
,
her upcoming exhibition at the McNay Art Museum.
True Believers, on view Oct. 6, 2022 through Jan. 22, 2023, presents a two-generation perspective on the Black experience in America through a selection of historic and contemporary works by Andrews and Roberts, a pairing about which Roberts couldn't be happier.
Some readers may recall that Andrews, an artist, educator and activist, was co-founder of the Black Emergency Cultural Coalition (BECC). Born in Georgia, studying in Chicago, and settling in New York City, he worked in oil and mixed-media collage, and also made sculptures, prints, and drawings.
"I love Benny and his work, I always have," says Roberts. "I remember there was a special [on television] of certain Black artists. And I got a chance to see one part on Benny Andrews…this was way before I even thought anyone would know my name or me as an artist. I just remember seeing him pulling out all of these big pieces of paper and, you know, putting his collages down. At that point, I was just doing paintings, so I didn't even think about collage as a medium that I would develop."

­­­
(To hear Roberts speak about Andrews' work directly, check out
The Art Newspaper
's podcast The Week in Art for the "Lonely Works" series during which she talks about Andrews' piece
No More Game
s from 1970.)
Roberts, born and based in Austin, has gained increasing attention over the last several years for her mixed media works, primarily collage portraits of Black youth that offer social commentary on ideal beauty, agency, and identity. In addition to numerous gallery exhibitions and significant museum acquisitions, her first solo museum show in 2021 I'm at The Contemporary Austin traveled to the MCA Denver in 2022.
Core themes in Roberts' work are art history, American history, Black history, and pop culture which she considers by collaging appropriated images, often incorporating drawing and painting. Lately, she explains, she is looking at more of a worldview and the Black diaspora.
True Believers emphasizes the complementary elements of the two artists' visual languages: central figures or portraits situated in minimal surroundings; compositional elements, such as clothing, that speak to the depicted individual's personhood; and selective use of color to stimulate an emotional response in the viewer.
And that idea about the need for doing nothing? It extends to other areas of being as well. Nothing can be everything. Nothing is beautiful, and it is generative.
Take, for example, the "nothing" backgrounds, the empty white space, in Roberts' works. She works with what it means when surrounding a single image (a new series from the artist, on view this summer at her Stephen Friedman Gallery in London, uses empty black backgrounds as well). It is an expansive space, one that includes room for the visual dynamics of collage.
For example, in Roberts' It's the movement and Still we rise, two collage on paper works from 2017, the figures are placed within a blank white background, each seen in profile view, shifted slightly to one side of the composition. The head tilt, posturing, and gesturing of each point to the inner lives of the girls, with the blank background as space for their thoughts, desires, and musings. The combination also acknowledges the vulnerability of the girls, as the space could mean there is room for ideas and narratives that are not their own to be overlaid, imposed.
In a newer work, True believers, from 2021, the young figure extends, foreshortened, just slightly beyond the edge of the canvas. The "empty" space surrounds and supports the movement of the child into the viewer's space.
It's important to emphasize that Roberts depicts children in her works, an intentional move that aims to address societal, racialized, and gendered expectations of their development.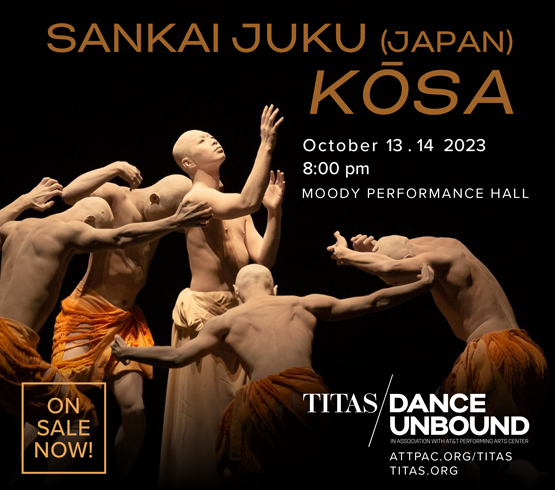 "I'm not just arbitrarily doing these—they all have statements that are coming from something that's happening in society or that I want to see happening in the world," she says.
Roberts' depictions are unflinchingly human, re-presentations in response to the humanity she recognizes in found photographs, portraits, and other source materials. Her use of color flats, pattern, texture, depth, tone, and skewed scale creates entry points not only for aesthetic preference but conceptual considerations. The composed images layer the beauty, complexity, and multiplicity inherent in the make-up of identity—generous reminders of the lack of seamless development and the parts that make us whole.
"I think people are going to bring their own experiences, their own baggage, to my work," says Roberts. "Some people only see the beauty of the work, they don't actually see that there's a lot of hidden messages in the work—some of it is very subtle and some of it is not so hidden."
— NANCY ZASTUDIL