Frances Stark hasn't been this angry and disillusioned with the state of the world in a while—if ever. That's evident in FOCUS: Frances Stark of the artist's paintings on display at the Modern Art Museum of Fort Worth through January 9.

During her 25-year career, the Los Angeles artist has used text and language to interpret and portray a variety of experiences, from motherhood to things she saw or read or experienced. "My practice all intertwines and feeds off stories and different things. My art practice is not so specific. It's been this kind of wandering thing," Stark said.
Lately that wandering thing is politics. And with this show she debuts a collection of recent political paintings.
That is especially unusual. She's written books and essays, drawn, sketched and created performance and video artwork. While she paints, she doesn't see herself as a painter.
"The show is unusual because I'm not a painter, nor an amazing crafty painter," she said.
But for associate curator Alison Hearst, who organizes the museum's FOCUS series which highlights contemporary artists, combining political themes with Stark's lesser-known paintings aligns with her overall practice and interest in what she sees around her. In this case, that's the dismal state of the world.

­­­
"Stark's reproduction of texts in various media reveals her current interests as much as it gives voice to the sources she engages with. Her recent work clearly reflects disappointment with the state of the world and, in particular, with the complacency of most art and culture," Hearst said.
One painting, In a book commemorating Ed Ruscha's 2005 American Pavilion I contributed an essay (alongside Joan Didion no less!) entitled Always the Same, Always Different, is an image of a hand with white glove holding that book, Course of Empire, set against a black background. The glove isn't symbolic, but just seemed to fit the painting, Stark said. Yet just as a Michelin-grade restaurant presents a fine dining experience with snazzily dressed waiters bringing our meals with white gloves, the ritziest of galleries present work similarly.
With a white glove, the object becomes important. While in this case Stark's book is indeed significant because only a limited amount printed, she's also critiquing what is relevant, and how work is made relevant, in the art world.
Stark recalled being particularly pissed off while at an art and zine fair. She looked around, flabbergasted that the artists were not focused on current events. She remembers thinking, "what the hell is going on?"
That despair is evident in two works featuring the cartoon Nancy
.
The two panel
Behold Man (Nancy and Sluggo recto verso pair)
from 2017 are hung on opposite sides of a wall. On the recto panel, Nancy is seen peering inside a home. The text "Behold Man!" is inverse above her head.
In the verso panel, Nancy is peering inside Sluggo's disorganized and dirty home. While his house is in clear disarray, he is contently reading a newspaper. "Behold Man!" is a commentary on media, distractions and consumption.
Nancy appears less emboldened in the four panel Black Flag from 2018, which stretches across two walls, with the gallery entrance in between. It punches you in the gut when you digest it. Set at one end of the all black canvas is a black and white American flag draped around a pole. At the other end is Nancy within a lit circle, lying in the corner, hands on her stomach. Her tongue is sticking out. She is disgusted.
"The exasperated Nancy in the spotlight is a stand-in for the artist on the global stage. She foregrounds today's reality that publicity is a stand-in for cultural value," Stark said.
While absent of text, Hearst said, the work is still narrative, to be read from left to right. In this exhibit, Black Flag bridges Stark's politics and culture with paint.
Text-based works become cultural commentaries in Ivan F. Svenonius's "Censorship Now" for the 2017 Whitney Biennial and the chilling 2019 Reading Mohamedou Ould Slahi's Guantanamo Diary on the laptop by the fire not long before he was finally released after 17 years.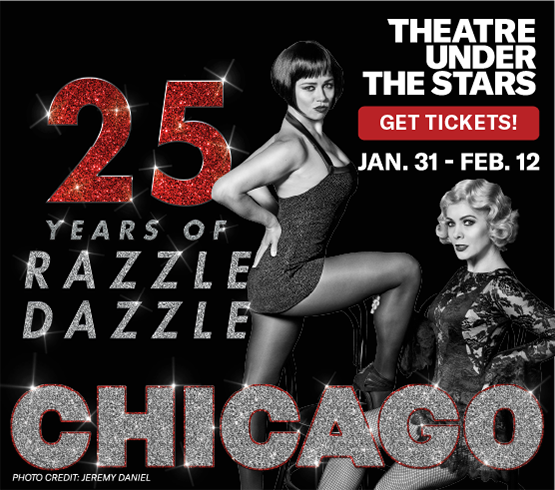 Stark meticulously repaints a page from punk musician's Svenonius's tongue-in-cheek 2015 manifesto critiquing pop culture and media, calling for a censorship of the government to free society. Ould Slahi's diary includes a damning condemnation of empire and imperialism. Stark said both form "not a syllabus but rather capturing these haptic engagements with (mostly) American voices critical of empire."
Both also express Stark's continued frustration with the state of the world. But, as Hearst notes, "their texts, like the others she dedicates her labor to reproducing and setting before new audiences, reveal individual voices speaking their truths."
—JAMES RUSSELL