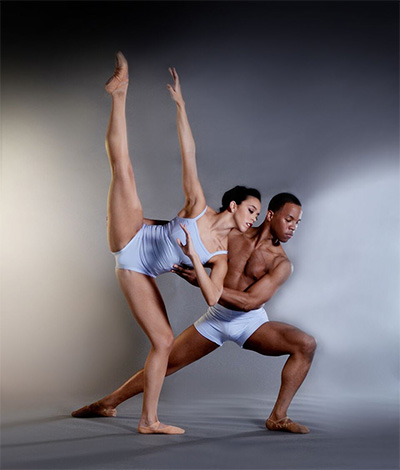 Though it has been without an official artistic director for several months, Dallas Black Dance Theatre appears to be humming along just fine. The long-running company's next program features an unprecedented three premieres, including a commissioned piece from former Alvin Ailey American Dance Theater star Kirven Douthit-Boyd. Apparently, it takes more than an unsuccessful succession plan to derail this venerable troupe.
Dallas Black Dance was led by founder Ann Williams for 37 seasons before a national search turned up former Ailey principal April Berry as her replacement in 2014.  But Berry lasted in the post for only about a year. Melissa Young, who has been with the company for more than 20 years as a dancer and associate artistic director "with enhanced responsibilities," is now at helm while a new search is launched. "I'm excited," Young says. "Since I've been with the company, we've never had three premieres. It shows how we're trying to make headway."
The Cultural Awareness program runs Feb. 19-21 at AT&T Performing Arts Center's Wyly Theatre.  Douthit-Boyd's contribution is Furtherance, "a ballet based on overcoming a personal struggle that ends with a celebration of triumph," according to Young. "The leading figures take us on a journey from anguish to bliss." Young says the work has "an Ailey quality," classic in structure, with patterns, formations and canons. De'Anthony Vaughan and Hana Delong are featured in the ensemble piece.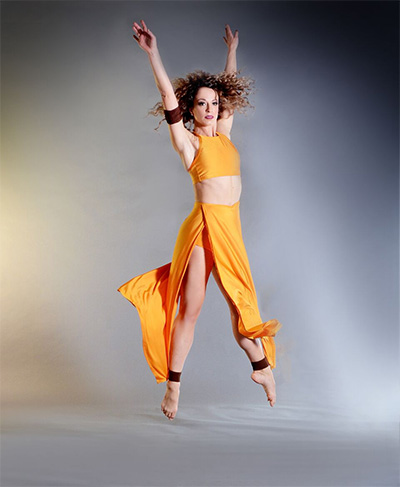 The percussive first movement, thanks to a score of Japanese Taiko drums, opens with the dancers strung together, arms over shoulders, their backs to the audience. They are obstacles as Vaughan tries to bust through the line. Resistance is gentler in the second section, an ethereal duet for Claude Alexander III and Alyssa Harrington, set to the music of Tibetan singing bowls. Delong enters to observe the end of the pairing and starts the third movement. The dancers run on stage one by one, the struggle of the first two sections dissipating and giving way to calm and peace, Young says.
Another premiere on the bill is by former Dallas Black Dance company member Jamal Story, who has made a second aerial work around the theme of Greek myths. The company performed the first in the series, 2010's intimate pas de deux What to Say: Notes on Echo and Narcissus, last May. It found Alexander and Harrington delivering beautifully deliberate acrobatics and breathtaking imagery in and around a white, hammock-like silk.
They're joined in the sequel, which doesn't have a title yet, by fellow gods Orpheus and Eurydice (Keon K. Nickle and Delong) occupying a silk swing, and Hades and Persephone (Sean J. Smith and Kayah Franklin) on a silk hanging from the ceiling.
Zeus and Hera (Kimara Wood and Michelle Hebert) make an appearance, and Vaughan is also in the cast as an incidental character. The music ranges from Amy Winehouse to Vivaldi. "What if these characters were to interact?" Young asks. "It covers a number of myths."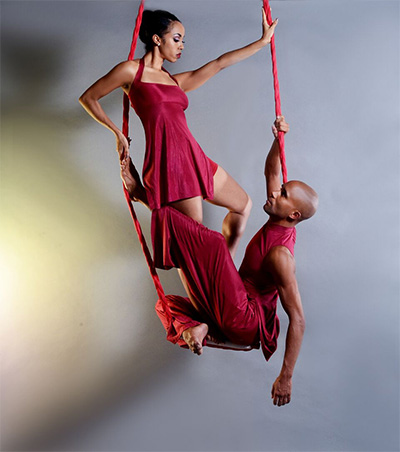 The third premiere is Bridget L. Moore's Unearthed, inspired by Mitchell M. Gissendanner's poem Mother. Young describes it as textural and layered like Moore's earlier work for Dallas Black Dance, Southern Recollections: For Romare Bearden. The choreographer graduated from the Booker T. Washington arts magnet in Dallas and danced with Ronald K. Brown's Evidence A Dance Company. "It feels gritty to me – in the sense of the earthiness," Young says.
She calls the flapper-style costumes by Fernando Hernandez amazing. For the women, that look includes veil-like headpieces, black halter dresses with low backs and skirts that are short in front, long in back and lined dramatically in red. The men wear black shirts with vertical, skin-revealing openings and red fabric where a pocket square would go. Katricia Eaglin's Testament and Francesca Harper's Instinct 11:1 complete the bill. "It brings fresh energy to know we're working with all these choreographers," Young says. "With different styles and approaches, they have awakened us."
MANUEL MENDOZA