During the pandemic, we all turned to digital forms of entertainment. Theaters began streaming their shows, both live and prerecorded, while members of the artistic and creative teams hosted Zoom roundtables and talkbacks. But with the exception of the crowd-created Ratatouille, companies tended to ignore the burgeoning social media platform TikTok.

Leos Ensemble Theatre
decided to change that. The Dallas-based company, which was founded in 2019 by dancer and performer Nick Leos, is becoming the first theater group in the U.S. (and perhaps even the world) to create a piece expressly for TikTok.
"Rather than just having the content housed on the app, we're creating specifically for the platform; the interaction with TikTok content is part of the show itself," Leos says.
And what better work to do this with than the 105-year-old play, Turkey and Bones and Eating and We Liked It by Gertrude Stein?
"The literary style of Turkey and Bones (among Stein's other works) can be highly alienating and isolating to the reader, performers, and audience," says director and ensemble member Kelli J. Howard. "It lacks clear structure, context, character development, and narrative, forcing the reader to make their own connections and come to their own conclusions. Paradoxically, everyone who reads or views it is simultaneously struggling alone to try and attach meaning. So, we're going to let this style, coupled with our current reality, inform the framework for our own Leos Ensemble individual-yet-collective-interpretation of this piece."

The idea began with a suggestion from The Lost Ladies of Theatre Project director Graham Watts, who had seen Leos Ensemble Theatre's digital project from last year (
3X3: Three Short Scenes from Pre-Modern Playwrights
). The presentation of the show through TikTok came about from looking at the transformation of digital theater over the last year; Leos mentions New York Theatre Workshop's
The Seagull on The SIMS 4
by Celine Song and the live digital show
Circle Jerk
.
"After the explosion of new ideas for online theater last year, we want to make digital theater content a regular part of our season planning," he says. A full version of the piece will also be available on YouTube and Instagram after the June 24 premiere, though obviously those won't be interactive.
"TikTok exploded during the pandemic, and it seems part of the reason why is that people were and are using it as a way to process their own individual experience while simultaneously seeking the connection, comfort, and validation of the collective," says Howard. "It's a patchwork of individual content and perspective that is creating a new collective landscape, and this ties in quite nicely to Stein's style of literary collage and the idea of an excess of consciousness and all elements being of equal importance—this whole idea of alone but together."The TikTok platform also lends itself to the encapsulated, sketch-like, episodic, rapid-fire nature of the script, they point out. Stein herself described her style (in rebuttal to being labeled absurdist/stream-of-consciousness) as "an excess of consciousness … [in which] every element matters as much as any other… [when reading] the important thing is that you must have deep down as the deepest thing in you a sense of equality." You could say the same for TikToks, in that each is as important as the next.
Turkey and Bones
features a cohort of seven actors, including Leos and Dallas' Carissa Aguila, Robin Clayton, Monet Lerner, Taylor Mercado Owen, and Mandy Reichelt, with New Jersey-based Alexis Craig-Hart completing the cast. There is no clear narrative, but Leos hints that there are repeating themes and symbols across the videos, and "it will be interesting to see what viewers pick up on and gravitate toward. The story of humanity—loss, humor, and life's philosophies—are all subjects that audiences will be able to find in the show."
"The general idea is that the individual cast members, after being assigned scenes or 'meditations' (which are quite short), will apply their own interpretation of the text and use that subjective view to create context, characters, performance style, and the general aesthetic of each scene through shot style/visual perspective, props, costuming, and, in some cases musical underscoring of each scene," Howard says. "Directorially, the idea is to lean on Stein's style and artistic philosophy, especially in regards to utilizing the individual, subjective interpretations of the cast in order to construct a collage of collective meaning."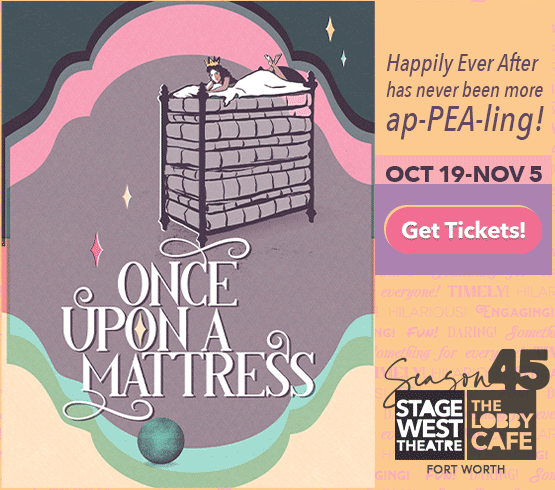 "As an actor in the piece as well, the script is actually quite daunting to go through when you first see it," says Leos, who notes that the formatting style is similar to Caryl Churchill's
Love and Information
. "We started off just brainstorming ideas and responses to our assigned scenes with Kelli. Sometimes a word or phrase, or mental image that the text elicits, will start creating the 'world of the scene.' Additionally, because we're working in the film medium, we're able to consider highly visual moments and utilize things like time-lapse and such TikTok effects as Green Screen and Clone Effect. Also, we're spending a lot of time sharing our favorite TikTok creator accounts and laughing uncontrollably at funny videos, trying to get a sense of what it's like to scroll through the app and be bombarded with these different contexts and 'types' of creators."
Turkey and Bones and Eating and We Liked It will be available on TikTok for free beginning on June 24, at the handle @LeosEnsembleTheatre.
—LINDSEY WILSON