Photography has been ever present in the life of Ming Smith. A hobby of her father's, cameras weren't anything new when Smith picked one up, but the appeal was a slow burn.

"I never thought about being a photographer," Smith recalled. "It seemed so mundane because there was equipment in the basement, and it was so cold and dark."
At an early age, the technical aspect of the medium wasn't a plus. The staging, the equipment, the process, and everything that goes into Capital P photography isn't something a child might find alluring. Still, Smith familiarized herself with it early on.
"There was an inexpensive camera hanging in the closet in the living room," she explained. "There was no door, more of a curtain, and it just hung there, so I asked my mom if I could borrow it."
The first time she photographed a subject on her own, she took that camera to her kindergarten class to photograph six black students. Even then, it wasn't until much later that Smith decided to pursue photography as an art form.
On view at the Contemporary Arts Museum Houston from May 26 to October 1, 2023, Ming Smith: Feeling the Future explores five decades of the artist's under-recognized career.

Bearing witness to and participating in the social and cultural movements of her time, Smith's work ranges from street photography to experimentations with subject, technique, and aesthetic.
These experiments are on full display across eras of Smith's work, evoking something ephemeral and ethereal in subjects, whether in the phantom of Invisible Man, Somewhere, Everywhere moving through a neighborhood as a blur or the enigmatic presence of Sun Ra in Sun Ra Space II, where the man appears to transcend the space around him.
"My motive is to make fine art photography beyond documentary photography, but there are accomplished fine artists with documentary styles," she began. When an image felt incomplete, even while the print was good, it wasn't in her to waste it.
"If I made a good print and didn't want to throw it away, I would try to make it better, so I started painting on my photographs," Smith explained. "I felt it was a form of found materials."
Likening the process to the improvisational nature of jazz, she spoke on how she would let the feeling guide her. Drawing her inspiration from the image herself, she would apply a broad range of techniques throughout the process, bringing in other imagery or painting directly onto the print as needed.
"You have the basic print, and you let it take you somewhere."
Speaking on the development of her artistic intuition, Smith returns to her family. Although her father's focus on the technical aspects of photography did little for her interest in it as a child, she credits working with him as an early source of knowledge.
"I have always had a natural eye," she stated. "I used to sit for my father as he took light readings, and I was always impatient then because I was so active. Sitting there, not moving, helped me learn as the subject."
While her mother wasn't a photographer herself, Smith also credits her influence later in life. "When my mother passed, we were going through her belongings, and there was a Kodak box. It said 'Ming' in big, bold letters, and I opened it up, and there were photographs I had taken in 3rd grade," she recalled.
"I would have never imagined my mother saving these because my father was a collector, and she threw a lot of things away, so finding that box felt like a gift from her."
Her introduction to photography as a fine art, though, came from the artistic circle she found with Kamoinge, the Black photography collective founded in 1963 by Louis Draper and Roy DeCarava, as well as others.
"When I came to New York," she explained, "I had an agency that sent me to testing photographers, which meant new girls could get pictures if they liked your look."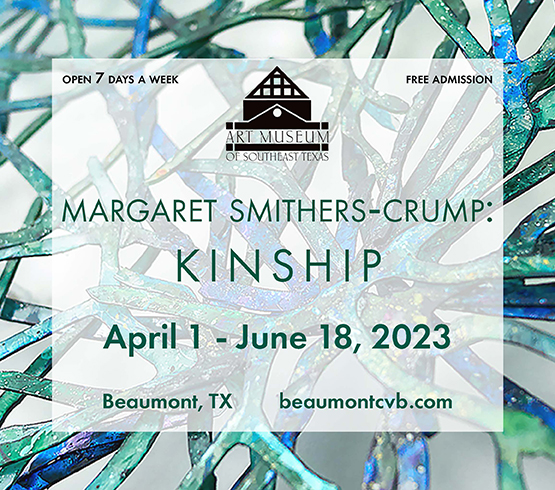 On one particular outing, "I heard these two photographers talking about whether photography was just nostalgia or an art form. Realizing it was an art form piqued my interest in photography."
One of these photographers was Lou Draper, a founder of Kamoinge. After reviewing Smith's work, he submitted it to the collective, and she was soon the first woman to become a member.
As a collective, Kamoinge was committed to becoming a community for Black photographers. Part of this meant bolstering cultural photography as an art form outside of journalistic or documentarian efforts and styles. The group would meet to critique members' works and share insights on different techniques.
With the help of the other members, Smith gained a more detailed foundation on composition, lighting, and print quality.
"It rounded out my understanding of photography as an art form."
From there, Smith was able to do her own research into photographic styles that appealed to her, improvising and experimenting with a variety of techniques to bring her visions to fruition.

"It's still evolving, and I'm still in it," she explained when asked about her style. "I don't know that there are specific periods of my work because I always leave the door open to go back and forth. I am very free in photography."
Instead, Smith considers her artistic career akin to a form of spiritualism.
"There's a whole spiritual journey there for viewers to relate to: a spirit, a person, a movement. It could change their whole life."
For Smith, part of the artistic experience is for people to get away from themselves and their problems. Beyond a form of expression, art is also a means of escape and exploration, allowing people to expand their worldviews while stepping outside of their own lives, even if only momentarily.
"There's still a lot of anxiety in the world," she continued. "I want to transport people to other worlds, other states of mind—to transcend the pain of everyday life."
—MICHAEL McFADDEN