The pandemic may have forced the cancellation of this year's Fusebox Festival, one of the nation's largest annual interdisciplinary performing arts festivals, but the Austin organization continues to present and nurture artists. ACTX's Tarra Gaines talked with Fusebox executive director Ron Berry about this wildest year and festival futures.

Let's harken back to Fusebox Festival April 2020. Once Texas closed for in-person gatherings, Fusebox was one of the fastest and earliest to do the great pivot to remote-streaming performance art. How did you make that major turnaround so quickly?
It was all very new to us, but we were concerned about these artists and technicians. We wanted to make sure we could still pay them for their original projects that they were contracted to do at the Festival. If we did a virtual thing, that would perhaps allow another opportunity for artists to get paid a little something.
We were also interested in the possibilities of it. We were pretty sure we weren't going to be able to deliver something that was fully formed, but we were interested in what we could learn. We built that in as part of the ethos from the get-go. We wanted to try all kinds of different things on this platform and play with time. We weren't sure how time worked on the screen vs. an in-person event. We had some things that were 30 seconds long; We had something that was three hours and things that were 12 hours. That was really fun.
What did you learn from the virtual festival that will stay with you for future events?
We really became interested in thinking about the screen and the virtual as its own venue, like a site-specific venue that has its own properties. In the future we'd be interested in commissioning and creating work specifically for that space.
When did you decide there wouldn't be a traditional Fusebox 2021?
In the past year there's been a lot of online offerings. We felt like that's not what we needed to be contributing right now. When we come back, we want to do our thing, creating live experiences where we're often in close proximity with other people, with the art and you can have this tangible relationship with the art.
We're also working on this new festival called "Live in America," which is a huge undertaking. We're launching this whole new giant, massive festival later this year. That's plenty for us to try to pull off.

"Live in America" will be at the Arkansas' Crystal Bridges Museum performance art space, the Momentary. This will be a brand-new festival for Fusebox, right? Tell me about it.
The project is being led by Carra Martinez who's on our staff. We're viewing it as a multi-year project that's looking at different kinds of live performance and cultural practices all around North America and questions of what is American. We're interested in learning what's happening artistically and culturally in terms of live performance in other parts of our country. We wanted to start that work outside of our biggest cities.
Another significant piece of it is that we wanted to create a team and process that was very pluralistic in nature and honored the local knowledge in each of the communities we're working in. We're imagining a festival every three years, the first one in Arkansas.
We're working with El Paso and Juárez, native artists outside of Albuquerque, northwest Arkansas, Puerto Rico, rural Alabama, Detroit, Las Vegas and New Orleans. They're not our biggest cities, but they are very distinctive American cities with distinctive personalities. People from each of those communities are part of our team and they're deciding what projects will come out of those places.
How different will "Live in America" look from Fusebox Festival or one of the other big multidisciplinary arts festivals?
Pretty different in some ways: It's not necessarily interested in the new or things that are busting down genre walls. It's really looking at what kind of artistic and cultural events and practices that exist naturally all over the country that bring people joy, that are connected to place. In many ways, it's a portrait of our country that challenges perhaps our expectations and understanding of place in our country. It's designed to be welcoming and approachable. They'll be food and hanging out, a little bit of a slower pace.
At the same time that you've been working on Live in America, I hear Fusebox has been busy working with Austin artists. What's new at home?
This past year we teamed up with Texas Performing Arts to create a residency program for artists in Austin. We hope to continue that and raise the money to keep that going. With each festival, we commission a handful of projects. That's been unofficial, but it's something we always do and we wanted to formalize that this year. We're interested in taking some of that burden and financial risk that so often just falls on artists and help shoulder that by providing some funds to go towards the creation of the work.
The first artists chosen for the residency were Charles O. Anderson, Rudy Ramirez, Frank Wo/Men Collective and Gesel Mason. How have they used their residencies?
Charles Anderson already had a specific project in mind, looking to do a version of his live performance [(Re)current Unrest], a project in collaboration with the UT Theater and Dance Department. He had performed at Fusebox, but wanted to shoot it for the screen and that was live-streamed back in the fall.
The residency with Rudy Ramirez is still going on, a reimagining of a [Federico Garcia] Lorca trilogy. This one is focused more on writing. That was something important to us, to create a residency program that was malleable and could shift to meet the needs, desires and dreams of each artist. Each one we supported was different.
Frank Wo/Men Collective were interested in virtual space, the screen during this pandemic moment and how to create an environment that was interactive and alive. They created a virtual online performance environment. You could interact with it. You could switch rooms, or switch which performance you were viewing. You could vote on things. It was a cool, fun environment they created that could have lots of different implications for future performances.
Gesel Mason's project is still going on. The project, Yes And, re-centers Black womanhood as a norm and as a force in the creative project. She's interested in asking fellow Black women, "Who would you be and what would you do if as a Black woman you had nothing to worry about? What would you create and how might you be in community with others?" She's working with different artists, visual artists, video artists, performing artists, dancers with this central question.
There were no criteria that each artist had to create a specific work for the next Fusebox Festival?
In some ways, we were interested in the opposite. Initially, we thought the residency was mostly about creating a moment in time where the artist had access to space, money and resources to explore an idea. It was less about delivering a particular product at the end.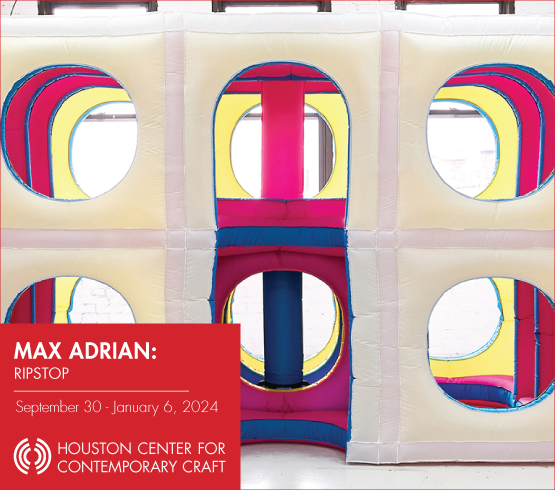 As someone who sees so much performing and interdisciplinary art, do you think the pandemic has changed the arts for the foreseeable future in Texas?
I don't know what the long-term implications will be, for sure, but I do know that for this past year, for myself, for Fusebox and so many colleagues, it's been brutal. It's always been a pretty precarious life for many of us, but this has made it abundantly clear and exaggerated it.
But it's also been this extraordinary moment to think deeply about how we do what we do. There's been a lot of great conversations about how to go about our work in a more ethical way as a field. Let's look at all kinds of strategies for putting less risk and burden on artists, on sharing that and going about what we do and how we do it that helps more people.
There's been an interest in mutual aid on behalf of funders and moving away from just primarily funding institutions but trying to figure out how we get the money to real live humans on the ground in communities. Maybe all of this is under the header of increased care for one another, and how do we as a field at every level—from technicians and crew to artists and designers to event producers and organizations to the funders—how do we all care for each other better? It is a pretty precarious day-to-day, month-to-month life that so many of us are living; let's figure out how to care for each other better and that will serve the work.
Is the plan for the Fusebox Festival to return in spring 2022?
Oh yeah, we're going to do a festival in April 2022, for sure. I don't know if we can say for sure anymore, but I'm saying it.
-TARRA GAINES