Mr. Kaplan  screens on March 11 & 21.
---
Standouts at the Houston Jewish Film Festival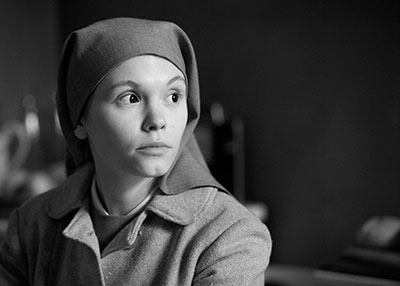 A Jewish nun, a Hamas informant, and a Spielberg steal the show at this year's Houston Jewish Film Festival. In the melting ethnic stew of Texas, residents are rewarded with broad access to the language, food, and art of a multitude of cultures; in Houston, the community center festivals alone can keep your calendar booked solid. What is most essential about cultural film festivals, however, is their curation of the vantage points that help us see a constellation of identity that connects us globally. The Evelyn Rubenstein Jewish Community Center's Houston Jewish Film Festival is an ideal illustration of how we can be brought together, no matter how far we are scattered. Beyond the U.S. and Israel, this year's filmmakers hail from Poland, the Philippines, Canada, the Netherlands, Germany, France, Argentina, Uruguay, and the Druze community.
Thus, as the Houston Jewish Film Festival enters its 11th year, the exploration of Jewish identity has barely begun. From March 8-22, the festival will screen 28 films of international acclaim at four venues: the Evelyn Rubenstein JCC, the Museum of Fine Arts, Houston, Holocaust Museum Houston, and one screening at the Landmark River Oaks Theatre.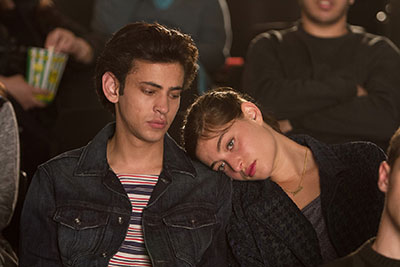 Festival passes cost $80, and include all 20 films shown at the Evelyn Rubenstein JCC. Those who wish to see only a few of the films can purchase individual tickets for $10, with discounts for matinees, members, students and seniors. But figuring out which films you want to see can leave you a little fermished—see Yiddish for "confused." Luckily, Jewish Film Festival curators, Helen Wils and Diane Lee, and JCC Program Coordinator, Amy Rahmani, were willing to share their wisdom to help guide A+C readers through the highlights of the festival.
Festival chairwoman Wils recommends several films that address the complexity of religious and political identities of Jews and Israel. "In Transit, an Israeli teenager born to a Philippine mother identifies as Israeli although her mother insists she is Philippine. In A Borrowed Identity, a Muslim Arab child educated in Israel must decide whether to pass as a Jew; and in Arabani, the children of a Druze father and an Israeli mother, who have always identified as Israeli, return to their father's village and a culture that leaves them bewildered."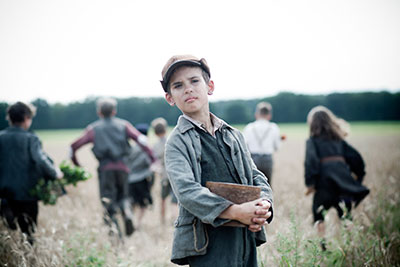 Diane Lee, last year's chair, recommends the opening night film, Run Boy Run, a German film about a young boy who survives the Holocaust by passing as a Catholic; he must make the ultimate choice as to whether to identify as a Catholic or a Jew. "It is amazing to watch a nine-year old boy overcome so many challenges in his quest for survival," says Lee. "While watching the film, I began to wonder if I would have had the strength and courage as a child to escape the Nazis and survive." But if you have to choose one night, you should probably go for Saturday, March 21, with the double feature of the comedy Mr. Kaplan and A Borrowed Identity, based on the Sayed Kashua novel Dancing Arabs. "With drinks and desserts in between, people have the opportunity to gather and discuss the festival," adds Lee.
Rahmani recommends Nancy Spielberg's Above and Beyond…"a documentary about the birth of the Israeli air force" on March 11th. And, yes, that's Steven's sister. Spielberg produced the film and she will be present at the screening to discuss and answer questions. On the closing night, March 22, the festival will host Academy Award winning filmmaker Dani Menkin, director of the feature Is That You.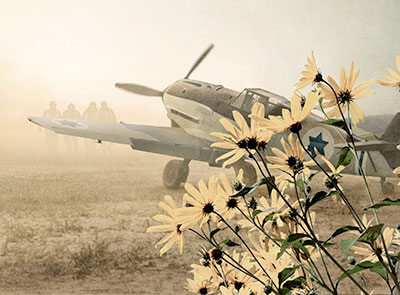 Other highlights of the festival include Ida, nominated for two Academy awards (best foreign language and best cinematography), directed and co-written by Pawel Pawlikowski. The film reaches back into the elements of the Pawlikowski's family history to follow a young nun in 1960s Poland who, on the verge of taking her vows, makes a shocking discovery about her past.
The documentary, The Green Prince, recounts the story of the son of a Hamas leader who emerged as one of Israel's valuable informants and the Israeli security agent who risked his career to protect him. After the festival closes, The J will host an exclusive screening for teens of Beneath the Helmet: From High School to the Home Front on Wednesday, March 25. While Judaism may give these films a unifying theme, don't expect a narrow lens.
—NICOLE ZAZA