Back in 2009, the music entrepreneurship movement was gathering steam and start-up ensembles were popping up everywhere. WindSync was one of them, and it immediately stood out with its innovative style. The nascent wind quintet, formed at Rice University's Shepherd School, sought to challenge convention and engage audiences in a radically different way. They played in a standing position, often from memory, eliminating the music stand that separated performer and audience, thereby fostering an intimate environment where direct communication and engagement is not only possible but inevitable.

On and off the stage, the ensemble was interested in bringing chamber music for winds to the audience through inventive and interactive concert experiences. "These days we call it education and outreach," explains Kara LaMoure, WindSync's Artistic Director and bassoonist. "But basically they [the founding members] wanted to learn to communicate musical concepts to young people, and they wanted to have theatrical elements in the performance."
WindSync's very first concert was a Halloween affair at the Shepherd School where they played a whimsical rendition of Peter and the Wolf with staging and in costume. "We still play that," LaMoure smiles. "In fact, we play it the most out of anything we do." The early group made its name playing in a theatrical style and discovered that performances that enchanted young people also worked the same magic on adult audiences.
In 2012, WindSync won the Concert Artists Guild Competition, which led to a management contract and a robust national touring career. The dedicated cast of musicians in that emerging ensemble consisted of founding members Tracy Jacobson on bassoon, Garrett Hudson on flute, Anni Hochhalter on the French horn, and newcomers Jack Marquardt on the clarinet and Erin Tsai on the oboe. The 2016 gold medal in the Fischoff National Chamber Music Competition further affirmed the ensemble's standing as a major force in the American chamber music landscape. Most recently in 2022 WindSync won the Fischoff Ann Devine Educator award which facilitated the development of a new theatrical children's concert called Interstellar Cinderella.

Typical of emerging groups whose members' personal and professional lives are often in flux, WindSync has had its share of personnel turnover as the ensemble has evolved into its current form. Now the cast is a group of musicians who have their own identity as solo performers on their respective instruments, have families, and full lives. "The cool thing about the WindSync family's evolution," emphasizes LaMoure, who is in her 8th year with the ensemble, "is that everyone has stayed in the family to help the organization grow."
And while four of the five current members live in different cities, Houston is still home. It works because unlike most orchestras and other smaller ensembles, WindSync doesn't run a season in a series. "A season actually contains somewhere around 120 minutes of music that's continually rotating," explains LaMoure. "Different pieces are talking to each other in different ways across different programs." They are able to rehearse intensively at retreats and effectively have a year's worth of programming comfortably under their belt.
This anniversary season's theme is growth. The signature touring program Taxonomies centers on Vietnamese-American composer Viet Cuong's multi-movement wind quintet Flora. "Viet Cuong is a huge presence in the wind world," exudes LaMoure. "Any accolade you can think of, he has it. We really admired his writing for chamber winds and that's usually a good sign for us as a wind quintet." Cuong's work began as a nod to the plants in his garden, but during the pandemic the composition kept expanding as the garden became a source of comfort for him.
Also on the program is an arrangement of Mozart's
Serenade in C Minor
, originally composed for pairs of oboes, clarinets, bassoons, and horns. The quintet version is by Israeli bassoonist Mordechai Rechtman. "He is one of our patron saints of wind playing in the 20th century," says LaMoure. The piece's connection to
Taxonomies
lies in the idea of classification. How are things sorted and categorized, whether in botany or musical composition? This Mozart composition has gone through many different iterations, starting as a partita and eventually becoming a serenade, at least in name. But interestingly it is not in the form of a typical serenade but more symphonic in scope.
LaMoure has also arranged music by composers as far-ranging as Dieterich Buxtehude and Leonard Bernstein for the touring program. "WindSync has had arrangers in the ensemble throughout its history," says LaMoure. "The great advantage of that is we can shape the performance that much more. It helps us own the performance."
Creating strong partnerships in the community has always been important for WindSync. The ensemble will be bringing Taxonomies to Houston on January 25, 2024. The program inspired by gardens will be set in the beautiful McGovern Centennial Gardens. As they explore this rich new theme, WindSync hopes to form new partnerships with the environmental science community in Houston and beyond. "We are looking forward to seeing how this seed germinates with new collaborations," says LaMoure.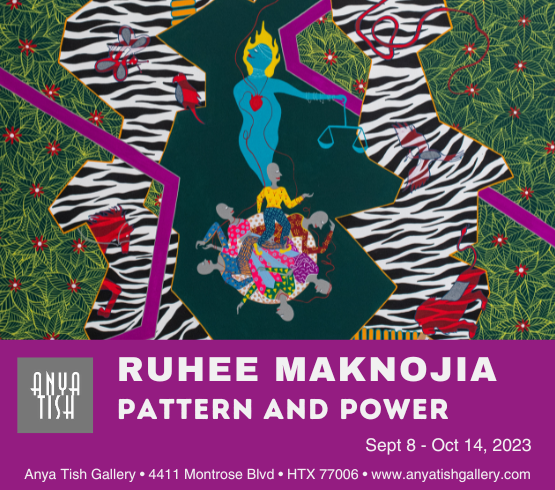 This season will see WindSync in Houston for four public performances. The three remaining events are an intimate house concert on the Memorial Classical Music Series (Oct. 18), featuring pianist Yvonne Chen, a concert at the MATCH entitled
Germination
(Dec. 1) that will feature new music by prolific Houston composer Nicky Sohn, and the 15th anniversary reunion concert as part of the popular Onstage Offstage Chamber Music Festival featuring WindSync alumni (April 28, 2024). This anniversary event will be WindSync's first concert at Rice University Shepherd School since the graduation of the original cast.
Fans can also look forward to the release of WindSync's second album, recorded at the famed Abbey Road Studios, featuring four works for winds by Miguel Del Águila. It follows on the heels of their 2022 album All Worlds, All Times, which debuted at No. 2 on the Billboard Classical chart.

"These 15 years have been spent testing every notion of what a woodwind quintet is and could be," ponders LaMoure. "In the next 15 years we are going to show people what we've learned and just run with it." LaMoure believes that the ensemble has developed what feels like a family relationship with its Houston audiences. "A WindSync concert is music among friends," she adds. "Some of our Houston supporters have been in the WindSync family since the beginning. We care about the people we play for and we want to show them a better and better product every single time."
—SHERRY CHENG