After months, and in some cases a year, of viewing art virtually, perhaps when we do feel safe to come back into public museums and gallery spaces, simply viewing art in-person will not be enough. Might we want more to our relationship with art than standing and looking?
For those hoping to experience art beyond sedate viewing, San Antonio's McNay Art Museum brings Texas an exhibition that defies boundaries with Limitless! Five Women Reshape Contemporary Art, (on view through Sept. 19).

For a deeper understanding of these artists and the concept, I talked to McNay head of curatorial affairs, René Paul Barilleaux, who organized the exhibition. He believes a need to interact with and experience art beyond standing and perusing is not just a pandemic-induced phenomenon.
"More and more as museums evolve and change, the experiences aren't as passive as maybe they were in the past, when you could passively encounter a painting and look. It was a very personal moment," Barilleaux says, but noting that some 21st century museum-goers want a different experience. "People want to interact with the art, with each other, and they want to share their experience. They want to have an experience that makes artworks more meaningful to them."
Three years ago, the McNay organized the exhibition Immersed: Local to Global Art Sensations that let visitors interact with and even enter the works of art. Immersed proved a sensation with many San Antonio art lovers.
"People really responded to the interactive component," says Barilleaux, and since then they've been looking to recreate the experience for McNay visitors but with a different focus.
One of the central works of the Immersed exhibition was one of Yayoi Kusama's infinity rooms, Aftermath of Obliteration of Eternity, on loan from the Museum of Fine Arts, Houston. Audiences all over the world have become swept up in Kusama's small mirrored rooms that hold infinite universes. Though the rooms all use similar mirroring and sculpture techniques, each room is unique and holds a different infinite landscape, from fireflies to lanterns to polkadot oddities to pumpkins.

For the McNay's newest contemporary exhibition, the Dallas Museum of Art loaned
All the Eternal Love I Have for the Pumpkins
, the only pumpkin-motif Kusama infinity room in North America
.
With the 92-year-old Kusama becoming a kind of grand matriarchal cornerstone of the show, the
Limitless
focus became clear to Barilleaux.
"Because of the McNay's history of supporting women artists, of collecting women artists—it was founded by a woman—the idea was to focus on women in this project," says Barilleaux.
But it wasn't enough to narrow the selection of works by contemporary women artists. They also sought a distinctive type of artist, one who resembled Kusama in her ability to set her own mold and then break out of it.
For Limitless, they also wanted an intergenerational selection of women artists and to showcase artworks that viewers could explore in new ways. Barilleaux also kept an eye on artists the McNay had a relationship with, either exhibiting their work in previous exhibitions or acquiring for the collection. They selected five contemporary women artists spanning 60 years and about three generations: Martine Gutierrez, Letitia Huckaby, Sandy Skoglund, Jennifer Steinkamp and Yayoi Kusama.
"Women, who in our opinion, have stuck to their creative vision, who were not so much swayed by art world trends, but who have created their own space," he describes.
The show begins with Texas artist Letitia Huckaby's Koinonia, a large-scale work created especially for Limitless. Huckaby merges silhouette photographic images of five girls onto wall sized fabric that resembles old fashioned wallpaper. Barilleaux believes the "community-based piece" will likely help visitors feel welcomed, at the same time as it references the civil rights era and current social crises.
Near Koinonia, we find a large suspended embroidery hoop with the same wallpaper background, allowing us to take selfies and, in a sense, to replicate and step inside one of Huckaby's portraits.
Further inside the galleries, Limitless offers two pieces from Sandy Skoglund, renowned for her large and intricate, surreal tableaux. The exhibition brings in a new work from Skoglund, only previously seen in New York. This "chilly" blue Winter wonderland, sets an ambiguous mood with its landscape holding "menacing owls and falling snowflakes with human eyes, and a winter woman enveloped in the cold." The McNay pairs Winter with a work from their collection, the Cheez Doodles built tableau, The Cocktail Party.
The show moves from installation sculptures to videos with two works by Jennifer Steinkamp, the "pulsating optical abstract video"
X-Ray Eyes
and the more recent video,
Botanic 3
, a "mesmerizing and hypnotic" flower imagery animation. Barilleaux has organized the installation screens so that we can walk between the two works and likely will find ourselves pulled between two distinct moods and reactions.
"The viewer gets in-between them and is kind of assaulted on one side and soothed on the other side," explains Barilleaux on his very purposeful presentation.
Heightening the immersive possibilities, Barilleaux chose to create a kind of video pavilion for the youngest artist of the show, Martine Gutierrez. Four walls create a club-like vibe for Gutierrez's Clubbing, a video project inspired by fashion, commercials, and music videos.
Limitless ends with a step inside Kusama's All the Eternal Love I Have for the Pumpkins, the one piece that requires a timed ticket. With a multitude of ways to explore the show and become immersed in the art, Barilleaux believes the show builds "in different kinds of ways as you go through." Since that timed infinity room ticket means visitors might begin with Eternal Love, that building will be unique for each person.
"It was created so you could see it in two different ways from the beginning to the end or the end to beginning," says Barilleaux, but later adds of the presentation of the exhibition as a whole, "I was thinking about it as almost a funhouse space. It's a very dramatic environment that puts you in a certain kind of place mentally and emotionally."
Coming from different generations and backgrounds and working in different media, the art of these five women might not seem to have much in common besides their gender. And Barilleaux notes the work will certainly evoke very different reactions. "Some are whimsical and have humorous elements. Others are more sublime."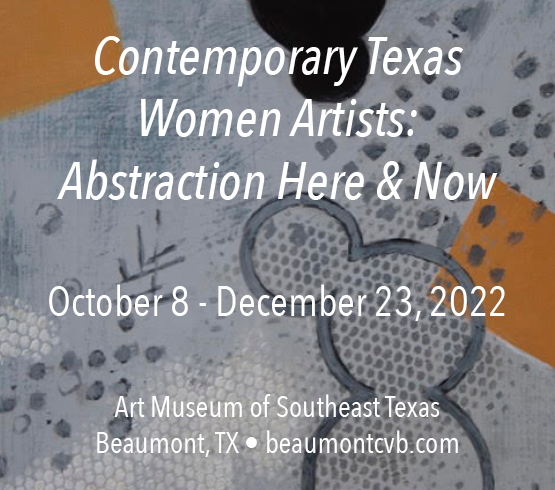 Yet all the artists have stretched their creativity beyond the borders of the art world. Metaphorically, they've excelled at coloring outside the lines. The exhibition's title describes them all.
"Limitless refers to a lot of things. In the infinity room, it's limitless imagery. It refers to limitless possibilities," says Barilleaux, adding that these women have refused to let the art world dictate or constrain them. "That's become their success. They haven't been contained or limited by things around them. Some artists are swayed by the times they live in and the trends of the art world. We feel these artists are not; they're very independent and have stuck to their vision."
And perhaps their visions free us to step beyond a just-looking role in our relationship with artwork, inspiring us to find limitless ways to experience art.
—TARRA GAINES