Joshua Edwards' photo Cormorant Fishing (Gifu) appears in his newest photographic poetry project Castles & Islands.
---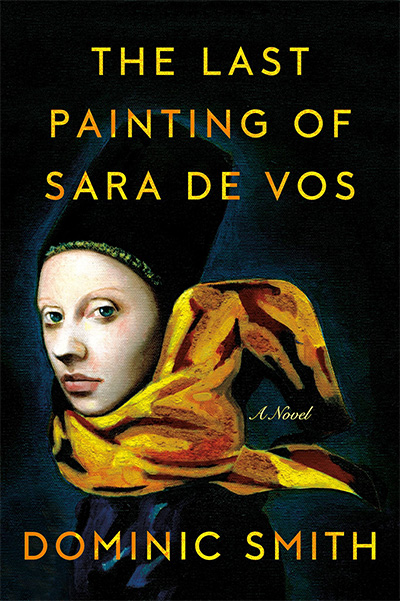 A subtle grief—and equal joy—lives in the heart of writing by Texas authors. Texans are known for our pride, but the reality is the term "Texan" carries hidden baggage. As an artist, it's easy to wonder how much of one's work is subtly influenced by this vast state in which we reside. But one just has to pick up one of the books released by Texas authors in 2016 to see just how much they break the mold, embracing a panoply of backgrounds, genres, subjects, and styles.
Austinite Sarah Bird's A Love Letter to Texas Women (April) wrestles with Texan identity in the well-mannered form of a charming gift book. Half memoir, half photographic essay, A Love Letter to Texas Women surveys Bird's occasionally thorny bond with Texas' female icons like Lady Bird Johnson, Molly Ivins, Ann Richards, and Laura Bush.
Another Texas transplant and Austinite is Dominic Smith, author of The Last Painting of Sara De Vos (April), a novel in three points of view exploring what it means to be an artist, the art of forgery, and the deception of beauty. Smith says his writing draws on his dual Australian/Texan heritage: "…it seems to me both places come at writing and literature with an outsider's point of view. Australians and Texans are strong-minded, individualists who take pride in their histories and where they fit on the cultural map. If there's a tradition that I'm tapping into in my writing, that's probably it—an outsider looking in."
Austin's Stephan Harrigan, like many Texas writers, struggles with that brand: "Like a lot of writers I know, I go back and forth on whether to resist or embrace the label of Texas writer. It sometimes feels a little confining, as if you have no expectation of reaching the wider world with your work." In A Friend of Mr. Lincoln, Harrigan revisits the iconic president via historical fiction. Readers may be surprised to learn our 16th president was also once a would-be poet. The story explores a young and brazen Lincoln's tumultuous friendship with fictional poet, Cage Weatherby, who he meets at a local writing group.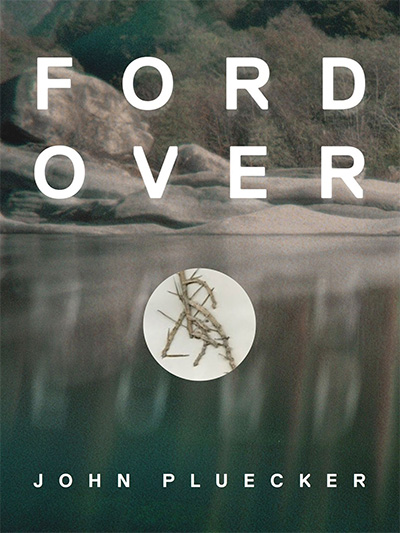 In nonfiction, UT Austin sociologist Javier Auyero enlisted his graduate students to record the life stories of house cleaners, nannies, cab drivers, and even exotic dancers in Invisible in Austin. A collective public social science project, the text "attempts to make a modest contribution to what is being said and seen (and what is being denied and hidden) in the city's public sphere," Auyero says. It serves as a much-needed investigation of Austin's and in wider conversation Texas' hidden worlds.
Smaller communities are also making waves in Texas literature. Rice University and FotoFest recently exhibited Marfa-based Joshua Edwards newest photographic poetry project Castles & Islands, published by Liang Editions in book form. Readers may recall Edwards' recent exhibit at the Galveston Artist Residency, but his work has appeared nationwide. When asked about his Texas identity, Edwards explains, "Perhaps I've tricked myself a little into thinking that because I'm a Texan and a Texas artist, I'm less bound to the U.S. tradition."
Graphic Borders: Latino Comic Books Past, Present, and Futureis a thorough examination of comics by and about Latinos from University of Texas Press. Edited by Commerce, Texas-based Christopher González, as well as Frederick Luis Aldama, the book features essays and interviews regarding the Latino superhero, issues of race and gender, and popular comic book trends.
Houston poets Leslie Contreras Schwartz, John Pluecker, and Anis Shivani all have new books out. Schwartz's poetry debut Fuego is a reflection on survival and bravery—whether by individuals in their everyday lives, or a long-distance swimmer on a trek to Antarctica. It insists: "You are owned, not owner," and perhaps this is true of ourselves as well, as we question what it means to be Texan.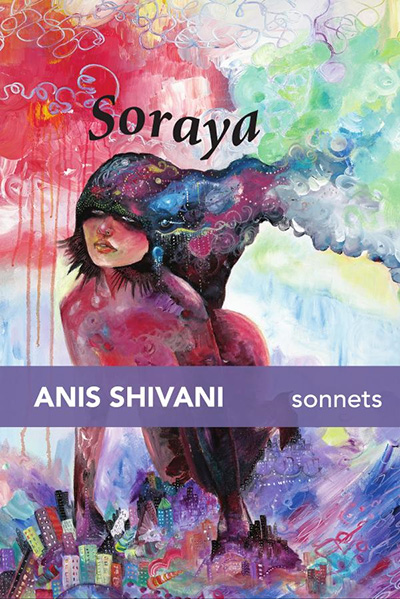 A champion of experimental poetics, Pluecker crosses structural, contextual, linguistic, and imaginary boundaries in Ford Over. On being a Texas author, Pluecker says, " . . . my family has been in Texas for seven generations, and I grew up in a home full of Texana. In many ways this book is my own re-writing or writing against or writing sideways to that genre."
Lastly, Shivani sings love songs to his muse in Soraya, a voyage of 100 experimental sonnets that represent a turn in the poet's style. Shivani's sonnets are like thought experiments—rivers of words the reader sinks into only to be drawn back out by the declarative.
For Chitra Banerjee Divakaruni, " . . . being a Texas writer means being adventurous, taking risks with my subject matter and my style, and venturing out into new territory each time I write a book." This Texas brass is evident in her latest fiction novel, Before We Visit the Goddess (April), a multi-generational, transcontinental journey from Bengal, India to Houston, Texas.
Brazos Bookstore's resident critic Benjamin Rybeck makes the leap from short form to his debut novel, The Sadness. The book reunites a brother and sister who struggle to discover what life after their twenties means, sustained by Rybeck's sharp eye for film history and the merging of pop culture with a unique narrative structure.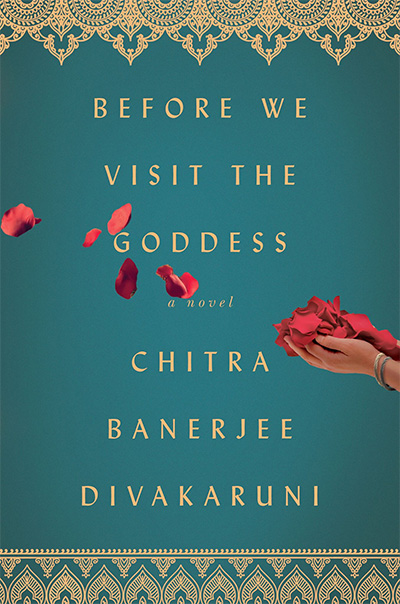 Lovers of design will find a woman after their own hearts in Inka Mathew, a Sugarland graphic designer whose Tiny Pantone Objects pairs Pantone Matching System color chips with everyday objects made extraordinary, from ladybugs to jellybeans to goldfish snacks. Mathew collected over 145 images on Tumblr in the last two years, but the book consists of entirely new images.
So who are Texas authors? They're graphic designers, history lovers, poets, sociologists, and art-lovers that embody this colorful, outsider, interior, critical, border-crossing, everyday, traditional, complicated state we love. We invite you to head out to your local bookstore and read for yourself one of these label-defying books.
—HOLLY WALRATH