Houstonians have experienced the magic of Miller Outdoor Theatre for 100 years now. What is it about this place that tugs on the heart strings, and turns shared moments into lasting memories?

For Cissy Segall Davis, Managing Director of the Miller Outdoor Theatre, the memories go back to her teenage years as a youth camp counselor. "Every summer we would put the kids on the bus and bring them out here. The hill was a huge magnet for the kids. They would run up and roll down, over and over and over again. It's just a rite of passage." She remembers when
The Sound of Music
came out, they would come out here and run up the hill singing "The Hills Are Alive."
Boasting the largest "always free" program of its kind in the nation, an eight-month season at Miller Outdoor Theatre typically plays host to more than 130 top-notch performances that span diverse cultures and multiple genres—"eight months of everything," as Davis likes to say.
Beyond the extraordinary quality and diversity of programming, what makes Miller special is something more intangible. "We've seen multiple generations coming," says Davis, "people who came when they were children, or when they first got married then brought their own children. Now they are all coming together and bringing their grandchildren. It becomes a tradition." She adds that Miller's welcoming environment and its location in beautiful Hermann Park are natural draws for people. "If you are a Houstonian, this is an incredible amenity. You don't have to get all dressed up. You don't have to be fancy. You can bring anything you want to eat and drink. There's nothing that says you are excluded from this when you remove price as a barrier."

Throughout the Centennial season, four family-friendly celebratory events take the audience on a trip through the century and into the future. A seven-foot tall birthday cake, designed so visitors can climb in and pop out, will be on hand at each of the events.
The American jazz band Hot Sardines headlines a "Roaring 20s" night at Miller on March 18. Visitors are encouraged to dress in 20s style. Pre-show activities will include roving entertainment, swing dancing, as well as a vintage 20s automobile, old time phone booths, and other nostalgic fun.
On May 12, the actual anniversary date, Houston Ballet will perform George Balanchine's masterpiece Jewels. "It's the perfect ballet to celebrate the Centennial," beams Davis. The three-movement work, Emeralds, Rubies, and Diamonds, sparkles in a visually stunning kaleidoscope of colors and movement. The heady mix of timeless music, inventive choreography, contrasting moods, and dramatic flair will leave the audience electrified.
On July 14 and 15, Theater Under the Stars (TUTS) will put on a retrospective. TUTS produced Bells Are Ringing at Miller in 1968, starting a tradition of free musicals that has entertained audiences every year since. "It will be a really touch-the-heart kind of show," says Davis, who had worked with TUTS off and on for 20 years before working for Miller. "I'm very proud of everything else we do with all the other art forms, but personally musical theater is my thing. I see these young people perform on this giant stage and there's all these people out there cheering them on. Watching them grow and reach a level of professionalism, I know this genre is in good hands. I know there will be artists in the future who are able to carry forward." The pre-show will focus on family activities, with costumes, puppets, interactive murals, face painting, and opportunities to "just have a good time."
The season finale on November 11 is a commissioned collaboration between Bella Gaia (Beautiful Earth) and the Earth Harp Collective. "In a lot of ways it's very much about the future," explains Davis. Bella Gaia works closely with NASA and puts together spectacular imagery of earth from space as an integral part of an immersive experience that also showcases exquisite dancing set to original music. William Close, founder of the Earth Harp Collective, will turn the Miller stage into not one, but two giant harps that frame the imagery. The show is meant to explore the connection between humans and nature, art and science. Visitors are encouraged to have fun with the evening's Steampunk theme.
Many Houston performing arts organizations have big plans for their Centennial shows at Miller. In addition to the four classical concerts comprising Summer Symphony Nights and the Fourth of July Spectacular, the Houston Symphony, the longest tenured Houston organization to perform at Miller, will partner with Classic Albums Live to bring the epic Sgt. Pepper's Lonely Hearts Club Band to life on June 2. "The symphony started performing here in the 40s," says Davis. "They were the first performing arts organization in the city here. We are thrilled they are still with us. We're thrilled that the opera, the ballet, the symphony, and TUTS feel that being out here is important for them. The outreach, the people they are able to get in front of, that's what makes Miller magical. Everyone—it doesn't matter who you are, what your background is—you are welcome here and you can enjoy it at your own pace."
From Bollywood and Indian classical dance to the Accordion Kings and Queens and the Michael Jackson Experience, from the Shakespeare Festival and Dance of Asian America to Cuban jazz and Motown, there is a show for everyone.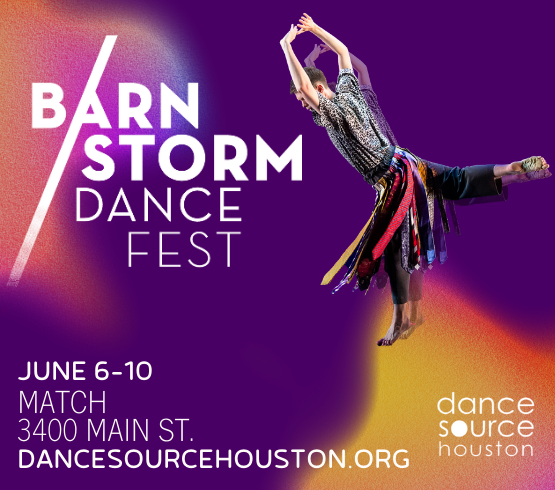 To ensure the future of this Houston cultural gem, the Miller Outdoor Theatre team has launched a $12.5 million campaign that will fund several projects to improve the audience experience. These include an official entryway, increased accessibility to the hill and more seating options, retractable screens for the audience on the hill, and better line-of-sight for the relatively flat seating area under the roof.
Davis hopes everyone comes out to enjoy the gorgeous setting of Miller Outdoor Theatre and the variety of extraordinary performances on offer. "Bring your whole neighborhood. People come out here because they like the kick-back, laid-back vibe. It's FUN. If [the performance] makes you smile, fabulous. If you see a child who's just dancing because they are having so much fun, that's great! If music, if dance, if drama, if whatever it is can move you and touch your heart, how good is that!"
—SHERRY CHENG