IMAGE ABOVE: Artists of Houston Ballet in Giselle. Photo by Amitava Sarkar.
---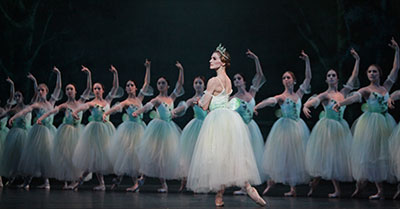 Houston Ballet Hits the Road
After a successful season opener with John Neumeier's enchanting A Midsummer Night's Dream followed by a mixed rep evening called Houston to the World, Houston Ballet takes to the road. They will be heading to Detroit to perform Giselle, on Nov. 1-2. In the spring,  the company returns to Canada for Welch's La Bayadere. Houston Ballet II has just returned from a Durham, NH visit. Elise Eflliot and Emily Bowen were both promoted to Demi Soloists. Elise Elliot was recently featured  in Dance Magazine's On the Rise column, while Emily Bowen was named a "Star of the Corps" by Pointe Magazine. Houston Ballet Academy launched a unique exchange with San Francisco Ballet. Students from SFB will be in Houston in November, while HB students travel to SFB later this season. The company also announced a dancer exchange with The Australian Ballet. Karina Gonzalez and Connor Walsh will travel to Sydney to perform in La Bayadere on Nov. 17 & 21, while Australian Ballet principal artists Leanne Stojmenov and Daniel Gaudiello will perform in The Nutcracker on Dec. 7, 12 &14.
---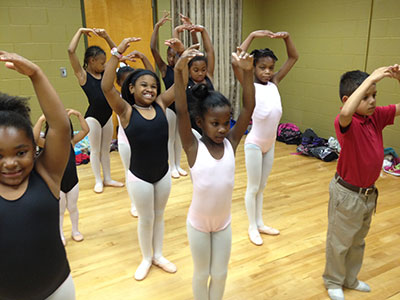 Ballet San Antonio Launches Project Plie
On Oct. 16-19, Ballet San Antonio presents Dracula, as part of their first season in the new Tobin Center for the Performing Arts. But there's more news backstage. On Sept.12, Ballet San Antonio launched their first Project Plie class with a master class and video taught by ABT soloist, author and media star Misty Copland. American Ballet Theatre selected Ballet San Antonio as the first Texas company to partner with them for  Project Plié, a program initiated by ABT to help foster greater diversity in ballet. Students also get the opportunity to attend Ballet San Antonio dress rehearsals. "Our selection as a Project Plié partner company follows our successful second year of free ballet training at the Boys & Girls Clubs of San Antonio," said Courtney Barker, Ballet San Antonio's president and executive director. "Project Plié further strengthens our commitment to bring dance to as many children as possible in our community."As part of Project Plié, children with the Boys & Girls Clubs will continue to train with Ballet San Antonio, but under a special curriculum provided by ABT, one of the world's premier ballet companies. The program will also provide gifted students with opportunities to dance at ABT's summer workshop in New York on full scholarship.
---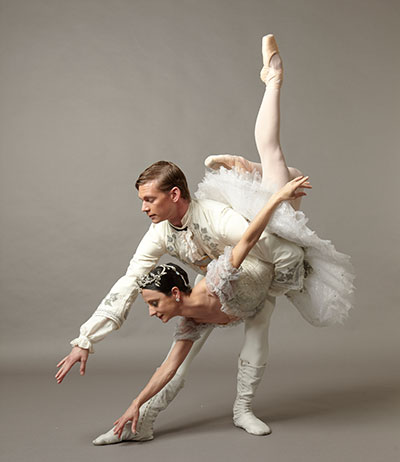 New Dancers at Texas Ballet Theater
Well, of course the big news is that Texas Ballet Theater opens their season with Ben Stevenson's gorgeous ballet, The Sleeping Beauty, Oct. 17-19.
As part of their CityDance program, TBT will be giving three free performances for local school children. The company has some new dancers you should know about too, starting with Principal Jiyan Dai, who has danced with Universal Ballet company in South Korea and Tulsa Ballet, where his repertoire included Ben Stevenson's Dracula; Wayne McGregor's Presentient; The Four Temperaments; Val Caniparoli's Lady of the Camellias; Yuri Possokhov's Classical Symphony; James Kudelka's there below; Paul Taylor's Company B; Jorma Elo's One/End/One; Christopher Wheeldon's A Midsummer Night's Dream; Ben Stevenson's Cinderella; and Christopher Bruce's Rooster. New First Soloist Marlen Alimanov trained at Almaty Ballet Academy in Kazakhst, and has danced with Almaty Ballet and Opera, Ballet Novosibirsk and Russian National Ballet. The company also welcomes apprentices Mason Anders and Paula Alves and trainees Dara Oda and Parsifal Pittendorfer.
---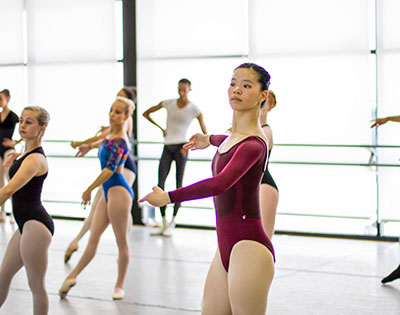 Ballet Austin Partners with Walnut Hill School of the Arts.
Walnut Hill School for the Arts, a renowned Massachusetts-based  performing arts high school, and Ballet Austin have formed a partnership to provide students and teachers of dance at both institutions a chance to share resources, expertise and more. "We are thrilled to partner with Ballet Austin to provide our students and faculty of dance with access to the talent and resources of one of the nation's premier ballet companies," said Walnut Hill's director of dance, Michael Owen. "The nature of this collaboration is incredibly unique and opens up a dynamic set of possibilities for our student dancers."  The hope is to identify some Walnut Hill students  to enter Ballet Austin's Butler Fellowship Program, a year-long, post-high school tuition free training initiative endowed by Sarah and Ernest Butler through the Ballet Austin Foundation. "Ballet Austin is becoming a national incubator for exceptional dancers and choreographers, and our strategic goals align perfectly with the academic objectives and curriculum in place at Walnut Hill School for the Arts," artistic director Stephen Mills said. "We look forward to working with Walnut Hill's students and staff to give young artists an outstanding foundation from which to launch their careers as professional dancers."
---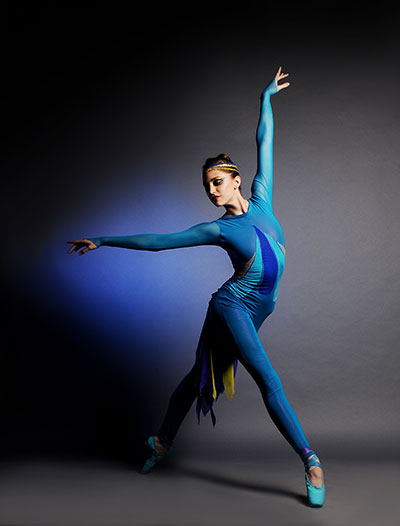 Avant Chamber Ballet Enters Year Three
Avant Chamber Ballet launched their third season at Dallas DanceFest,followed by a performance at Meyerson Symphony Center Anniversary Celebration, in line with their commitment to live music. Next up is their artistic director, Katie Puder's, re-imagining of the classic ballet, Carnival of Animals, the company's first full length ballet, Oct.11-12 at Eisemann Center. "This is an fun, new challenge for me and the dancers," says Puder. "The trick is choreographing for each animal so well that even without costumes, the elephant is clearly an elephant."  The program also includes Exactly Woven, and Ravel Sonata, one of Puder's first ballets for ACB. The troupe has expanded to 18 dancers, and plans for a Holiday Celebration on Nov. 20. "The support has been almost staggering," says Puder. "Both from inside the dance community and outside, people really seem to respond to the combination of chamber music and dance."
---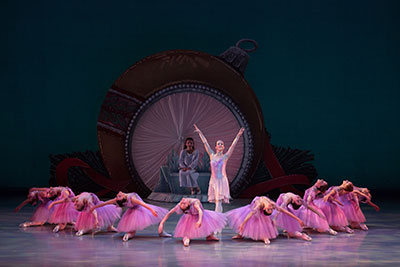 Mejia Ballet International's The Nutcracker Tours Texas
After a successful showing at Dallas DanceFest, Mejia Ballet Internationalis busy getting ready for a mini tour of Texas for their popular Nutcracker. They will visit Laredo, Lufkin and San Antonio. They have also added a Pre-professional morning program – training future dancers and maintaining the excellence of classical ballet.
---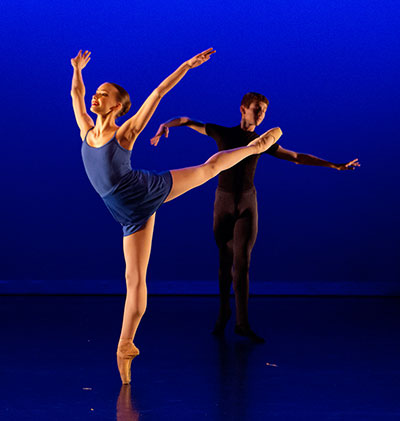 Vitacca Dance Project Expands Classes
Vitacca Dance Project, under the leadership of artistic director Kelly Ann Vitacca and ballet master Phillip Broomhead, has taken over Dominic Walsh's old space, and continues to be in growth mode. Weekly classes include: ballet, pointe, variations, modern, contemporary jazz and a complete, audition only, pre-professional class schedule. New to the Vitacca schedule are Advanced Pro Ballet with Broomhead, Open Modern with Jane Weiner and Youth Formal Ballet with Sarah Yarbroughon. Vitacca Dance Project is also partnering with Texas Tech University ISD with an on-site academic program, which allows aspiring dancers the opportunity to simultaneously reach their dance and educational goals. Stay tuned for two new advanced intensives this season, including the Winter Ballet Workshop on Jan. 2-3, 2015, and the Vitacca Ballet Intensive on June 8-14, 2015.
-NANCY WOZNY