In one of the biggest Texas dance stories of the year, ISHIDA Dance Company, a contemporary dance company co-located in Austin and Houston, has just made  Dance Magazine's 2023 "25 to Watch" list, one of the most coveted accolades in the dance industry. The annual list profiles standout dancers, choreographers, and companies that set the trends in the field of dance.

Brett Ishida, Founder and Artistic Director of ISHIDA, is excited by the acknowledgement of her company's work, but also eager to move onward and forward. "There is really nothing like us," says Ishida, "and we are just getting started." Founded in 2019, the young company has featured top dancers and choreographers from the global dancescape, performed to rave reviews, built a community of appreciative audience and supporters, and put down solid roots in Texas. Ishida is clear about what sets her company apart: "It's the style of dance, the approachability of the work, and the quality of the dancers."
Ishida's most recent choreographic triumph came in June of 2022, when visionary ballerina Julie Kent,  artistic director of the Washington Ballet and incoming co-artistic director of the Houston Ballet, commissioned a work from Ishida for the NEXTsteps Festival. The resulting piece, home-coming, was lauded by Pulitzer Prize-winning dance critic Sarah Kaufman in The Washington Post for tackling the deeply poignant, poetic theme of memory and loss in a remarkable way.
ISHIDA features works that blend classical ballet with contemporary and humanistic movements that draw the viewer into the drama of the work in a visceral way. Ishida's own works are based on original narratives that address universal existential themes. "We are dealing with loss and regret, with hope, with loving, with a sense of belonging. It's relatable to a modern audience because people all grapple with [these themes] in their lives at some point or another."

Ishida's unique vision for her company is inseparable from her own artistic journey. After spending nearly three decades in the world of professional ballet, studying at the Kirov Academy and the School of American Ballet, then dancing with Boston Ballet, Oregon Ballet Theatre, and Les Grands Ballets Canadiens in Montréal, she decided to go back to school and study literature.
"This is definitely not the typical route of a choreographer," Ishida muses. "It's a bit serpentine. I've always been a curious person. I've always been drawn to dance, but also to visual arts and film and music and literature. Being inquisitive and doing research and exploring the world of arts in its other forms always helped me as an artist and as a dancer."
The Creative Writing program at UCLA allowed Ishida to explore her interest in narrative poetry, which led to courses in philosophy and a deep interest in ancient Greek tragedy. She spent six years in Greece after completing a BA in literature from UCLA and a MA in Montessori Education from St. Mary's College. Ishida thinks about the important role Greek tragedy played in the civic life of ancient Greece, "2000 years ago it was a part of the civic duty of the people to attend Greek theater. The plays were didactic but highly emotional. They were focused on trauma and personal relationships, how to grapple with loss and pain and move forward." The tenets of these Greek writers are a major influence on Ishida's own writings. She uses the same type of framework to create space in which to explore the full spectrum of human experience and emotion, a synthesis of the Apollonian and the Dionysian.
In Ishida's choreographic process, the narrative always drives the movement. She begins with a script. "It's different from a ballet where the narrative is mimed," explains Ishida. "We don't do that at all. It's much more metaphorical. I don't tell the audience how to feel or how to interpret. I just give a little thread of the narrative and people run with it." The movement is driven by the emotional context, always aiming to convey ideas on a more metaphorical and visceral level. "Dance is such a magical art form that if the authenticity and emotional context is there, people understand. It works because the body can convey meaning through movement in a way that words can't."
Ishida believes it is just as important to connect to her dancers as it is to connect with the audience. "I share the narrative and context with them, and I encourage them to go on a journey themselves within the work," explains Ishida. "They need to bring authenticity to the experience." The dancers and guest choreographers she invites are some of the most dynamic in the field. "They want to explore the works and the level of theatricality within it," says Ishida. "It's a blending of dance and theater that's highly physical yet emotional."
Audiences will have the chance to experience four world premiere works on ISHIDA's upcoming performances at MATCH Houston in a program entitled stirs up still things (Jan. 5-8, 2023). Among these are two original poetic narratives by Ishida herself. In among dim shapes, Ishida references a fragment from the Greek poet Sappho, alluding to the ghosts we carry from past relationships that can wreak havoc in the present. Four dancers, two women and two men, are each other, and also their own archetypes. Ishida pulls from her interest in psychology, exploring archetypes as a way to know ourselves. "Archetypes resonate with a lot of people," observes Ishida. "It is so rich, that world."
The star quality of the dancers is a rare experience for a small start up. The other Ishida work is a men's duet that will feature Jeffrey Cirio, former principal with American Ballet Theatre and English National Ballet and current principal with Boston Ballet, and Rench Soriano, originally from the Philippines and currently with The Washington Ballet. Other dancers include Los Angeles-based Renee Kester, who is equally adept at breakdancing and ballet, and dancer/actress Juliet Doherty, who has starred in High Strung: Free Dance, and Driven to Dance on Netflix.
Ishida is excited to feature a new creation by Swedish dancer, director, and choreographer John Wannehag, formerly of Tanzmainz, and a new work by award-winning British-Finnish choreographer Kristian Lever. "There's never been a Tanzmainz dancer here in Texas," exclaims Ishida. "John will bring all his experiences working with a very cutting-edge contemporary company. He's very visual, and it'll be exciting for the audience to experience his work." Wannehag will also dance in among dim shapes. What connects Ishida to both Wannehag and Lever is the theatricality of their works, their desire to explore different emotional themes and connect to the audience.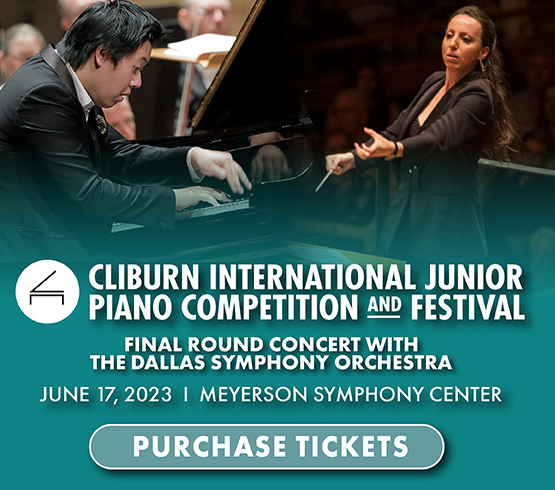 Music and lighting design are also important aspects of ISHIDA's productions. "All of it is meant to keep driving the narrative," emphasizes Ishida. "The theatricality and the movement come together to push that home." It brings to mind the idea of "total artwork," or
Gesamtkunstwerk
, an artistic synthesis of multiple art forms in the pursuit of profound meaning. "I'm very much influenced by the process of playwriting, screenwriting, and film directing and all that it encompasses," says Ishida. "I'm blending all those worlds." Instead of working in a linear fashion, Ishida and her dancers experiment, working in fragments, cutting, splitting, until it all comes together contextually, emotionally, and narratively. The result is often both ephemeral and timeless, evocative and passionate, much like Sappho's incandescent fragments which Ishida admires so much.
ISHIDA is currently project-based. After the January performances, another production is set to launch at the Asia Society Texas Center in June, 2023. Ishida also envisions a dance film in the future. The near-term goal is to be a full-time company with a core group of dancers and to produce a five-program season.
More broadly ISHIDA's mission is not only to present strong work, but to improve community through its works. Ishida talks about the sense of community in ancient Greek theater. She sees ISHIDA's works prompting existential questions, encouraging introspection, empathy, and regard for others. "That's very important to us," says Ishida. "That's why we are doing this."
—SHERRY CHENG