Art scholarship doesn't always provide a revelatory shift in understanding of a masterful artist, but sometimes the historical ground breaks with a bit of museum inventory housekeeping and a casual chat between colleagues. So begins the story that would lead Museum of Fine Arts, Houston associate curator of photography Lisa Volpe to see the mother of American Modernism, Georgia O'Keeffe through a new lens. Now the world will also view O'Keeffe in a different light and see a trove of her recently discovered photographic art in the MFAH exhibition  Georgia O'Keeffe, Photographer, running through Jan. 17.

During a private walk-through of the exhibition, Volpe told me the journey began when Cody Hartley, director of the Georgia O'Keeffe Museum in Santa Fe, told her about a box of photographs in the collection that had never been fully catalogued or studied. That call to curatorial adventure would send Volpe on a three-year odyssey to trace O'Keefe's path into an art medium we never knew she used.
"The photographs had never been studied before, so I didn't know what they were. I didn't know if they were casual snapshots or studies for paintings," says Volpe about her early realization of the photographs' significance. "Turns out they were not casual snapshots. They are not studies for paintings."
Instead the works revealed an artist using photography as another medium to explore her vision of the world and to capture the feeling objects and landscapes created for her. "Most of the photographs come five, ten, twenty years after she painted these things. It's like these same scenes haunted her, and she kept trying to express them in different ways."
While Volpe identified and authenticated more than 400 photographic images by O'Keeffe, she selected 90 photographs for the exhibition. Those prints are juxtaposed with 17 O'Keeffe paintings and drawings from a multitude of collections, including the MFAH and Georgia O'Keeffe Museum, and organized around three main themes: reframing, the rendering of light, and seasonal change.
The opening gallery introduces O'Keeffe as a photographer with photos she took of her husband, one of the most influential photographers of the 20th century, Alfred Stieglitz.

­­­
"Usually when people hear O'Keeffe and photography they think of Stieglitz, so I wanted to put that first, kind of get that out of the way and move on," says Volpe.
The exhibition makes the point that though she photographed Stieglitz and would in later years study camera techniques with acclaimed photographer and friend Todd Webb, O'Keeffe's unique vision guided her in capturing and framing images with a camera just as they guided her with paint and canvas.
"The idea here is that you start to see that the photographs are just like her paintings and drawings. The same artistic eyes are being applied. It's just a different tool," says Volpe. "I wanted to make the point that framing something in a camera was very natural for her because she did that with her paintings and drawings. She was already framing things before she ever picked up a camera."
Throughout the exhibition we see O'Keeffe reframing the same images over seasons and decades in painting and photography, from New York skyscrapers to New Mexico desert passages to adobe walls to her many Chow Chow dogs.
"With every image capture she just changes one little thing, moves the camera a little bit, from high to low, left to right, in order to get a radically different image of the same thing," she explains and later adding, "For her it's about how those shapes come together within the frame. What she's looking for is the organization of shapes that best expresses how she feels in that place."
Only when looking at the contrast of photos and painting did it even register for me that, with few exceptions, O'Keeffe only shot black and white photos.
"It was interesting to me because this is a painter we know for color, but even in Polaroid she chose to use black and white film," says Volpe. "Color film was available to her. And that for me just emphasizes that she was more interested in the shape and composition that she was putting together. Color for her came later once she felt good about the full thing."
Even as we look from her celebrated paintings to these previously unknown photos and see some of the same landscapes, it still astonishes that so many of these works had never seen the light of a museum before.
When I commented that it seemed like while O'Keeffe sent her paintings out into the world, perhaps photography as a medium was private for her, Volpe agreed. "The vast majority she did not share. You're right, it was mainly for her." But that doesn't mean that O'Keeffe wanted the photos to remain private. She did give some prints to close friends, sometimes sending them like postcard greetings and notes on her travels. She also made photo portraits for some friends, including a photo of Todd Webb for a book jacket.
Volpe had questioned whether O'Keeffe would want the photos displayed for the public. However the fact that O'Keeffe was methodical about throwing away the work she no longer wanted and the discovery that she gave seven of her photographic prints to Metropolitan Museum of Art in 1977, supports the idea that the artist would not mind for us to study and admire the photos alongside her paintings.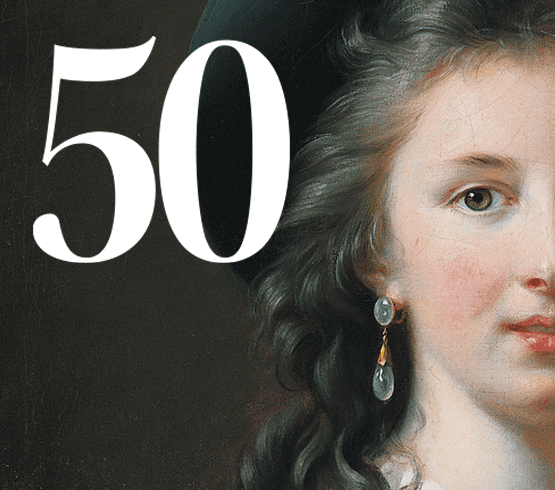 If the exhibition reveals the story of O'Keeffe as a photographer, talking to Volpe also gives a behind-the-scenes picture of the curator as detective. That original box of photos contained few notes from O'Keeffe about their origins. Likewise during their desert wanderings O'Keeffe and Webb would often trade cameras, each capturing images on the same roll of film.
In order to trace the origins, date, place of each photo and to authenticate which photo was taken by which artist, Volpe spent three years following clues and deducing connections. She consulted Webb's detailed journals and called on an irregular gang of experts from botanists to New Mexico river guides to Chow breeders. Perhaps somewhat like a detective's mystery board, at one point she found herself posting pictures of Chow dogs throughout her office, as tracing the family tree of O'Keeffe's pack helped in dating O'Keeffe's many photos of her beloved companions and models.
When I described Volpe as a dogged detective on this curious O'Keeffe case, she laughed. "I had to because that was the only way to answer the baseline questions. When were these made? Are we sure they're by O'Keeffe? Only then could I use that base to jump off and ask bigger questions."
And from those bigger questions Volpe discovered a new picture of an artistic pioneer using another medium, photography, to further her exploration of the world. "As an artist, she couldn't help herself. These things that she had painted forever, she wanted to keep exploring."
—TARRA GAINES