Texans love Impressionism in all its nationalities and schools, and Texas museums love bringing us Impressionist exhibitions in a myriad of flavors and themes. In keeping with that adoration, the Museum of Fine Arts, Houston recently drew a new light on the movement with the exhibition Impressionism to Modernism: Monet to Matisse from the Bemberg Foundation (through Sept. 19). The uniqueness of the exhibition comes from the mix of rock star names and personalities—from Degas to Matisse, Monet to Renoir—while seen from the mysterious perspective of one collector, Georges Bemberg.

During a private walkthrough of the exhibition with Ann Dumas, the MFAH's consulting curator of European art, she described what an enigma Bemberg was even to those who knew him well. The philanthropist began collecting in the 1950s after World War II and by his death in 2011 had amassed one of Europe's largest art collections. He established the Georges Bemberg Foundation in the 80s to house the collection at Hôtel d'Assézat in Toulouse, France.
"He's real passion was in this area, Impressionist and post-Impressionist French painting," describes Dumas, adding of the specific exhibition at the MFAH, "It covers all the main movements of that time, beginning in the late 1860s and going up to about 1910. This is a period in modern art especially in France that was very dynamic when one kind of radical movement succeeded another."
With 90 artworks, paintings and works on paper included in the exhibition, that passion is laid bare for visitors to see for themselves. But Dumas says that Bemberg did few interviews or left little record as to what fueled his collecting fire for the movements.

­­­
"He was just a completely mysterious person, and never said why he liked or bought things, but in some ways it's kind of obvious," Dumas muses. "He often buys slightly less familiar works by big name artists. It probably means that the way he was collecting, rather than putting all his funds into one or two major works, he preferred to have a more diverse collection. It's quite an intimate collection, with rather unfamiliar examples of a lot of these artists' works. People will have never seen them before, which is rather special."
Dumas also reveals that the MFAH is the only U.S museum to present the exhibition as the collection rarely leaves Toulouse. This rarity means many museum-goers have probably never seen these artworks before. Dumas admitted that many of the paintings and works on paper were new to herself, as well.
Wandering through the galleries organized chronologically felt a little like diving into the back catalogue of a favorite musician or artist. We might not see that blockbuster painting reproduced as a million posters and t-shirts, but instead Impressionism to Modernism offers revealing insights into the artists' creative evolutions, as well as splendid surprises on every gallery wall.
The show opens with pre-Impressionism artist Henri Fantin-Latour. Yes, we'll see one of his radiant still-lifes with Apples he was known for, but we'll also view a rare self-portrait of the artist as a brooding bit of a dish himself. As we move into the formal Impressionism period, we see some of our favorites in new ways like Eugène Boudin, Crinolines on the Beach that seems to capture a moment of a story in the middle of the telling.
We also discover one surprisingly accomplished artist we never knew was a painter, Sarah Bernhardt, one of the greatest stage actresses of the 19th-20th century. The exhibition gives evidence to the fact that her painting was accomplished enough to have work accepted in the Paris Salon with her self-portrait in character as Pierrot, which she performed in Jean Richepin's pantomime Pierrot Assassin in 1883.
Early works of Impressionism to Modernism masters also likely enticed Bemberg, so we find many pieces like Pierre-Auguste Renoir's
Portrait of a Young Girl
that illustrate an artist in development. But we also see art so antithetical  to some artists' later work that we have to marvel that they come from the same hand, such as two portraits on paper from Picasso, precursors to his Blue Period.
The final gallery brings us to 30 works by an artist Bemberg appears intrigued with beyond all others, Pierre Bonnard. Dumas says we don't know why Bemberg was so devoted to collecting art from Bonnard, a post-Impressionist of the Nabis movement usually thought of as a bridge between Impressionism and early Modernism. Yet standing amid the gallery and falling into Bonnard's visions of Parisian city life or dreamy seascapes it becomes easy to see the allure.
Of the landscapes, Dumas notes their "poetic atmosphere," explaining that unlike many of the Impressionists, Bonnard seldom painted on the spot, but sketched the scene outdoors and then returned to his studio to "reflect" and "dream" on the place.
"They're not really imaginary, because they're based on a scene he's actually observed and observed very closely, but he weaves into the final painting his memories of the place."
The exhibition ends with "a really penetrating, quite dark, rather tragic self-portrait" of Bonnard, which Dumas notes might be a shock for viewers after wandering through so much light and life in the landscapes, still-lifes and Parisian scenes throughout the gallery. Bonnard painted a few self-portraits after the death of his wife and two years before he died.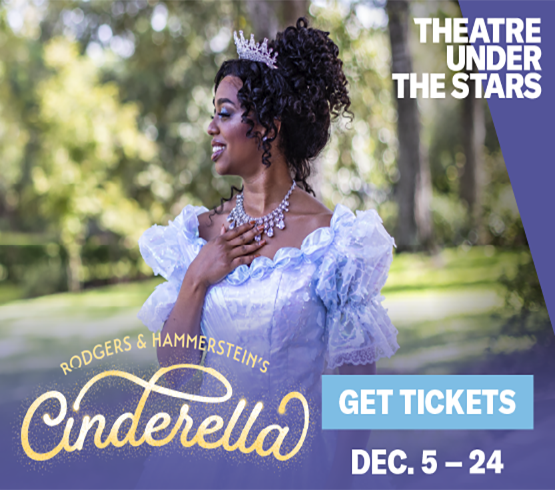 "It's really a soul-searching painting," says Dumas, explaining that that painting also might reveal a bit more mystery about the collector, as well. "I think there are only four, and strangely enough Mr. Bemberg bought another one as well. It's interesting that he should have chosen to buy two of these really quite difficult, very late portraits by Bonnard."
In a strange bit of collecting synchronicity, MFAH members and devotees very familiar with the museum's own Audrey Jones Beck Collection might feel some déja vu after seeing Monet to Matisse from the Bemberg Foundation. Beck began collecting around the same time as Bemberg did and Dumas says they see quite a few similarities between the two collections.
"There's a lot of parallels with this collection and our Beck collection. It's really interesting to have them together, a lot of the same artists," says Dumas, who half-jokingly muses: "We were wondering if Mrs. Beck was sometimes bidding against Mr. Bemberg in the sale room."
She says that though the two likely never met, they had the same kind of taste in French art, and invites MFAH-goers to take a short trip across the Beck Building hallway to contrast the two collections.
Taken together these parallel collections present unparalleled new visions of Impressionism to Modernism art.
—TARRA GAINES