If the 2021-2022 theater season was about getting back on stage for many Texas performing arts companies, Theatre Under The Star's 2022-2023 season might be best described as a season ready to take that big breath, then sing, dance and celebrate life renewed.

When I sat down with Dan Knechtges, artistic director of Houston's Theatre Under The Stars, to discuss that new season, he didn't want to talk about COVID, but our conversation kept turning to its lingering influence. Yet, Knechtges never depicted the subject as a dark cloud hovering over two years of canceled and plagued theater. Instead, with shows like
Ain't Misbehavin'
,
Mary Poppins
and
Rent
on the lineup, the new TUTS season seems a time to dance once more now that most of the storm has passed.
We can see a season of hope from the opening show Ain't Misbehavin' (Sept. 20- Oct. 2), the late '70s jazz musical created around the songs of Fats Waller. Knechtges says for some time they've wanted to mount a large production fit for the Hobby stage. The cabaret-style show remains popular for smaller regional theaters, but hasn't had a Broadway revival in many years. Knechtges sees the show as a perfect choice for this second season back to live, in-person theater, especially with associate artistic director, Monique Midgette directing.
"Fats Waller wrote this music coming out of the last pandemic, the 1918 Spanish Flu and going into the roaring '20s.There was something that aligned with where we are now," says Knechtges. Plans also call for staging it with an immersive flair.
"For Ain't Misbehavin' we're trying to create the Cotton Club on stage. There's going to be some onstage seating. We're going to encourage people to actively dress as if they're going to the Cotton Club in the 1930s and 1940s."

­­­
Knechtges also finds his pick for their holiday show
Mary Poppins
(December 6-24) as holding a similar air of renewal and hope.
"I didn't want to talk about COVID, but there it is. You can look at Mary Poppins as about a family who is very insular coming out of their shell, living life again after being closed in this very strict environment," describes Knechtges, who will also direct.
Knechtges tends to choose Disney shows for their big, elaborate holiday productions as subscribers want to bring the whole family for the tis-the-season shows. The Disney stories also allow for lots of kids on stage, perfect shows for including students from their two theater schools.
While Knechtges didn't want to bring up COVID again, it's hard not to see the connection to the final production of the season Rent (May 16-28, 2023). Thanks to the Lin-Manuel Miranda directed Tick, Tick…Boom film, the cultural spotlight once again shines bright on Rent creator Jonathan Larson. The last great musical phenomenon of the 20th century, depicting young people surviving, loving and living amid the AIDS pandemic seems an appropriate choice to remind us to live every day as if there is no day but today.
For Rent, TUTS will bring in Ojibwe and Oneida, Two-spirit multidisciplinary artist and choreographer Ty Defoe to direct. Knechtges describes the up and coming director's vision for the show as "incredible."
"His angle is that Mark [Cohen, the filmmaker character] is making a movie to document his friends. He wants to end the play with the movie that Mark has created through the whole show."
Knechtges notes that when
Rent
debuted having projections and multimedia components was not really part of the "language" of the theater, but "now it's stock in trade for how you visually tell stories." Under Defoe's direction the plan is to use storytelling techniques and innovations from the 21st century in order to tell the late 20th century story.
This theme of renewed creativity also gets reflected behind the scenes with some of the biggest TUTS news in years, their co-producing with Seattle's 5th Avenue Theatre the world premiere musical The Griswolds' Broadway Vacation (October 25-November 6).
The show even revises that movie-to-musical model we all know so well, by taking film characters—in this case the Griswold family from the National Lampoon's Vacation movie franchise—and sending them off on an entirely new adventure. Knechtges was willing to reveal one truly weird and funny plot spoiler that the Griswolds will be trying to find a ticket to the hottest show on Broadway, "Wilson," a musical about the volleyball from the Tom Hanks film Castaway.
Always the entertaining Broadway and TUTS historian, Knechtges, explains that in the '90s TUTS was one of the few regional theaters producing or investing in world premiere shows bound for Broadway like Jekyll & Hyde and Disney's Beauty and the Beast.
"We wanted to return to that kind of producing, to bring something here first before anybody else saw it," he says. This also gives them input into the show, offers Houston audiences their own first look and perhaps their own contributions to the creation.
"Our audiences aren't just getting entertainment value, they're also contributing to the evolution of the show," says Knechtges. While audience members will likely never know if their laughter, or lack thereof, at certain lines and scenes will change the show, the creators will likely listen in on Houston audience reactions.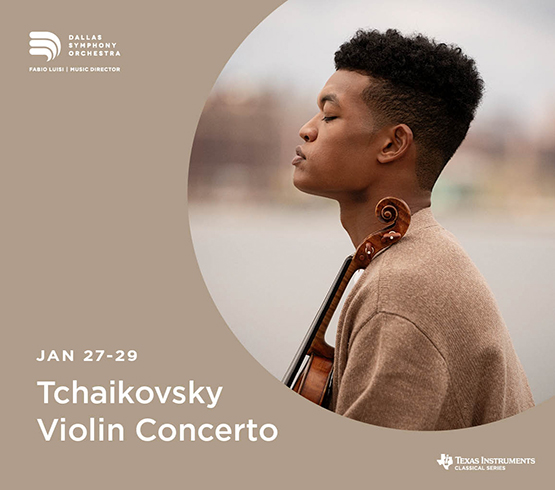 TUTS continues their unique balance of producing their own large-scale shows while also presenting touring shows. In the fall they'll bring in the London revival of the Broadway hit
9 to 5
(Jan. 31-Feb. 12) with music and lyrics by Dolly Parton and book by the film's original screenwriter, Patricia Resnick. This touring revival offers a new director and production design, along with new material by Parton that Knechtges says "reawakens the piece."
The spring also brings the touring production of what Knechtges considers a new classic, Waitress (March 28-April 9) with music and lyrics by Sara Bareilles. Based on the film, this story of an unlucky in love pie-maker has brought audiences back to the theater again and again.
While TUTS weathered some chaotic programming moments, especially when possibilities for touring shows fell through at the last minute, Knechtges thinks the upcoming season will bring fun and celebrations. "The shows that we ended up with are shows we've been wanting to do for a while." And while Knechtges has his eyes open to the challenges that remain to bring audiences back, the party and Misbehavin' commences onstage once more.
—TARRA GAINES