In any other year, September would be the month of season previews and opening nights for performing arts organizations. Setting programming for the entire season requires planning, and planning ahead requires certainty, something that is at best elusive in 2020. So I was especially thrilled to be the first person to receive a print copy of River Oaks Chamber Orchestra's Season 16 brochure, fresh off the press. It is a season of Color and Light, delivered by the musicians of ROCO, spearheaded by Founder and Artistic Director Alecia Lawyer and her management team of indefatigable female warriors.
Coincidentally, the last live concert I attended in Houston, just days before the pandemic shuttered performance spaces across the country, was a ROCO chamber music concert which paid tribute to women musicians of the Holocaust. The setting was the Holocaust Museum. It was the kind of performance in which the power of the music and music-making held the audience in awe, and the best of the human spirit triumphed.

Six months later, we are still in a long drought for live music. But Lawyer, ever the optimist and entrepreneur, sees opportunity. "I think if people are holding onto what was, they will be depressed. But if you can look forward and see the opportunities created, that can be incredibly exciting. It is high time for change. When things are shaken up, you have to shift."

ROCO is going entirely virtual this season. They will be presenting a full season of live-streamed performances through three different concert series, four full chamber orchestra concerts, three unchambered concerts curated by ROCO musicians, and three connections concerts in collaboration with artistic partners throughout the Houston community.

"We've been experimenting with live-streaming forever," Lawyer beams. "Seven years ago the conversation was if people can sit and watch it at home why would they come in person? Well, we have proof that it is the other way around. It draws people in, and you will often get the 'accidental tourist' scrolling through social media, finding us, and becoming part of our audience."

Looking through the season, one thing that stood out immediately was the number of typically under-represented composers on the roster, among them six Black composers. Featured works by these composers include Jessie Montgomery's Starburst on the opening concert at the Cynthia Woods Mitchell Pavilion in the Woodlands; Samuel Coleridge-Taylor's Nonet on November's conductorless concert; the world premiere of Dallas-based composer Quinn Mason's Princess of the Moon; Errollyn Wallen's Photography; an entire concert at Rienzi celebrating the music of Margaret Bonds, one of the most prolific Black composers in the 1900s; and a world premiere commission by Atlanta-based composer Kerwin Young entitled Coming Forth by Day, a piece based on Young's own experience with the Day of the Dead.

The Young piece will be featured on the Musical and Literary Ofrenda, a ROCO Dia de los Muertos tradition that began with Lawyer's connection with Mr. Macario Ramirez, owner of the iconic Houston folk arts gallery Casa Ramirez. Mr. Ramirez passed away earlier this year and this concert will be dedicated to his memory. "He always wanted people to know more about the beauty and tradition of Dia de los Muertos, not just the macabre." Lawyer later learned that the Day of the Dead is celebrated across many cultures, not just Mexican, but Japanese, African, Carribean. It is in juxtaposing and celebrating all the differences that this dialogue across multiple cultures becomes open and meaningful.

As far as representation, ROCO's programming throughout the years speaks for itself. This season's program was planned long before the current conversation on racial equity in the classical music industry. Shining a light on under-represented composers is part of ROCO's mission. "We are not programming by reaction," Lawyer emphasizes. "We are always building relationships with the composers."

That brings Lawyer to one of her favorite subjects: living composers. She loves to say, "You can't Zoom with Beethoven." She sees a future where living composers are more valued. "You can be in conversation with them; you can interact with them, on Zoom and in all kinds of other ways."

ROCO already has a staggering record of commissions and over 100 world premieres under its belt. In addition to more world premieres, this season will feature several co-commissions, a great way for composers to get their works performed more than once. Grammy-nominated English composer Anna Clyne's Stride is a co-commission with the Lausanne Chamber Orchestra, the Australian Chamber Orchestra, and the Scottish Chamber Orchestra. Indian-American composer Reena Esmail's History of Red is a co-commission with Santa Fe Pro Musica, The Knights, and the Orlando Philharmonic. It is a beautiful work for soprano and chamber orchestra based on a text by Chickasaw poet Linda Hogan and will be part of the Flamenco concert next April. Another co-commission is young Afghan composer Milad Yousufi's powerful work for narrator and sextet My Journey to America, to be performed in the Human Rights section of the Holocaust Museum. Yousufi was born in 1995 during the civil war in Afghanistan and lived under Taliban rule, when music was strictly banned. He remembers as a young child painting the piano keyboard on paper so that he can practice without making a sound.

And continuing its Composer-in-Residence program, which began last season with Bruce Adolphe, American composer Alyssa Morris, whom Lawyer describes as "insanely prolific," will present three new pieces commissioned by ROCO. She has a triptych of works (large, medium, small) for each of ROCO's three concert series. Tlapalli Tlahuilli for chamber orchestra is based on the beloved children's book "Musicians of the Sun," and features ROCO's principal winds as the four colors (musicians) that bring joy to the world in a retelling of the Aztec myth. Konza, for winds and piano sextet, is an evocation of the colors of the Konza Prairie in Kansas. Shine, for oboe and percussion, rounds out the triptych of nature-inspired works.

The fun begins on Sept. 26 under the baton of long-time ROCO Artistic Partner Mei-Ann Chen. It will be ROCO's first appearance at the Cynthia Woods Mitchell Pavilion in the Woodlands. In addition to the light and energy of Jessie Montgomery's sparkling Starburst, listeners will be dazzled by the brilliant virtuosity of Richard Scofano, performing his own La Tierra Sin Mal (The Land Without Evil) on the bandoneon.

Best of all for the world-wide virtual audience, all the concerts across three platforms, Facebook Live, YouTube Live, and ROCO.org/live, will be free. "Our biggest value is access," says Lawyer. "It is our number one value and our mission statement. The streaming is always going to be free. No exclusivity."

What does Lawyer think of the future of the classical music industry, especially at a time when every organization is working so hard just to survive? "We are not even in the conversation," Lawyer said, referring to one of those ubiquitous questions on Facebook—"What is your favorite music?" to which classical music was not even offered as a choice. "So to be swirling around in our own little space is not OK. And now we've been busted out of it. I don't think it's a bad thing. It's so shaken up that we are having to reinvent our validity. And that's good. We have a lot to say and a lot we could do!"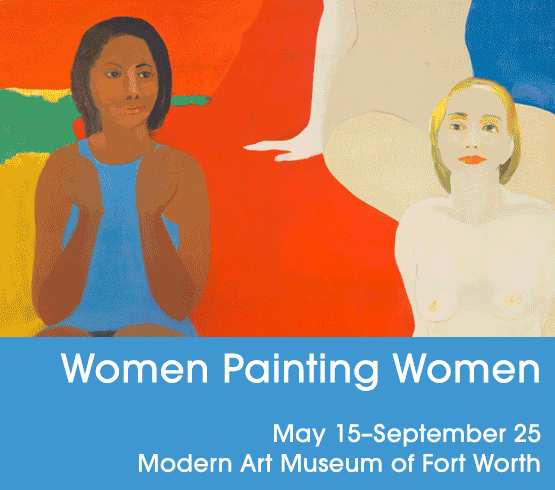 Lawyer is optimistic about the future of the performing arts in Houston. She especially appreciates the leadership role that Houston Symphony Executive Director John Mangum has taken during this crucial time. The Houston Symphony has had a step-by-step comeback plan since May, inviting the virtual audience into the homes of individual musicians for a more personal experience with the Living Room Series, transitioning to Live at Jones Hall with Saturday night live-streamed concerts with flexible ensembles, and gradually inviting a small number of audience to return to the concert hall going forward. All of this was done with meticulous care in observing health protocols and ensuring the safety of its musicians and staff.

The performing arts landscape is best when it looks dense, layered with all levels of small, medium, and large organizations. Lawyer is confident that Houston has all the layers. "We are entrepreneurial, we can adapt, and even better, everyone plays in the sandbox together."

It's going to be a great season for ROCO and for its virtual audience around the world.

—SHERRY CHENG