Nothing says summer in Dallas quite like Shakespeare in the Park. For 50 years now, the Bard of Avon's fans have been unfurling blankets, laying out picnics, and popping the corks on glistening bottles of chilled wine before enjoying an evening of iambic pentameter under the stars.

Founded in 1972 by longtime Dallas actor, director, producer, and author Robert Glenn, Shakespeare Festival of Dallas—as it was then called—was created as a nonprofit organization devoted to bringing free professional Shakespearean theater to the Dallas community. It started with a single performance entitled
An Evening of Shakespeare
, performed at Dallas' Fair Park Band Shell for an audience of 1,800.
"Bob was driven by two visionary goals: to make Shakespeare available to everyone, and to make it as entertaining as it was to its Elizabethan audiences," says his wife, Sigrid. "Remarkably, Shakespeare Dallas continues after 50 years to expand on that vision. If only he were here to celebrate those 50 years, Bob would be so grateful and so proud to be a part of an enduring gift to the people of Dallas and beyond."
Raphael Parry, the current executive and artistic director of Shakespeare Dallas, had his first brush with the Bard in 1985 when he joined the company's bus-and-truck touring production of Twelfth Night. A co-founder of Undermain Theatre and then a co-artistic director with the late Katherine Owens, Parry was free during Dallas' hottest months—Undermain's Deep Ellum performance space didn't have air conditioning, so it closed for the summer season.

­­­
"Not only did I play Antonio, but I was the assistant stage manager and the bus driver," he recalls.
Various guest acting spots followed, including one extremely memorable production of The Merry Wives of Windsor in 1993 where "I learned how to 'speak Shakespeare' from future Tony winner Deanna Dunagan," Parry says. "She instructed me on blank verse and iambic pentameter; it was very generous of her. I've been working on Shakespeare for three decades now and it's still opening up to me."
Star power was one of Glenn's early goals, and over the years everyone from Sigourney Weaver and Morgan Freeman to Alan Tudyk, Tyrese Allen, and William Jackson Harper have trod the Shakespeare Dallas boards.
It was in 1996 that Parry started directing, with the romantic romp A Midsummer Night's Dream. As coincidence or fate would have it, Midsummer is part of the company's 50th anniversary season and Parry is once again directing. The Tempest, directed by Jenni Stewart, rounds out the summer and Hamlet, directed by Christie Vela, will play in the fall.
"I have directed most of the major plays and acted in many of them, so now I'm revisiting," Parry says. "It's a reawakening. I can see different things in each of them now that I'm older."
Parry took the artistic reins in 2002, the same year that Fort Worth's Shakespeare in the Park shuttered. Dallas could very well have done the same—the company was struggling and finances were grim—but Parry and the board of directors were determined to keep going. They began charging a nominal fee for tickets and scaled back to only one production that year, and slowly the situation began to improve. By 2005, Shakespeare Dallas could expand to include a fall season that migrated from its main home at Samuell-Grand Amphitheater in East Dallas to the northern suburb of Addison, where Parry says creating their backstage and performance space from scratch was "like camping." The partnership with Addison ended in 2018, but it helped garner many new Shakespeare fans over its 13 years.
Come 2008, Parry and then-associate artistic director Stewart were the only original staff members left. That's when the board asked Parry to add "executive director" to his title. It was fairly unusual for one person to handle both the artistic and business sides of a company, Parry notes, but he had essentially already been managing Undermain Theatre for the past 15 years. So he and Stewart set out to plan how Shakespeare Dallas could move beyond the park and further into the community, and the company's already impressive education program began to grow.
Today there is a wide breadth of in-person and digital educational programming for grades 2 to 12, with summer camps, after-school drama classes, and special student matinees with post-performance talkbacks and educator resources. Since its inception in 1984, these programs have served over 600,000 students in North Texas and are some of the only in the area based on the works of Shakespeare that are designed using the Texas Essential Knowledge and Skills (TEKS) standards.
"If we can lower the threshold of fear of Shakespeare early on, then we have a patron for life," says Parry, who hopes to also bring back the adorable "Bard Bucket" tradition of youth volunteers collecting donations before shows, which COVID put on pause.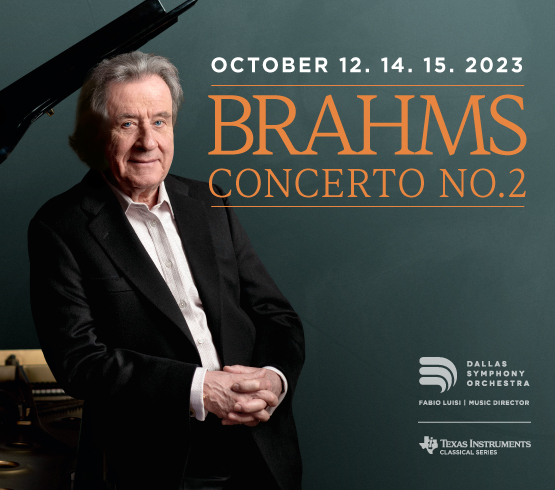 Adult education was added in 2006, with engagement programs serving a diverse community with book clubs, acting workshops, and more. During the COVID-19 pandemic, Stewart pioneered Shakespeare Decoded, a podcast series that explores the social issues of William Shakespeare's day that remain burning issues in today's global society. Shakespeare Pub Crawls are also a popular sponsored gathering, with participants showing up in Renaissance costume and quoting their favorite Shakespeare quips.
A devastating amount of damage occurred to Shakespeare Dallas' buildings during the 2021 ice storm, but the company has been working with the City of Dallas to rebuild, upgrade, and improve their infrastructure and equipment. Hopefully an upcoming bond project and overhaul of Samuell-Grand Park will result in cosmetic changes that the audiences can also enjoy—like shade over the seating area, a concession stand with a kitchen, and new front of house building—something that Parry says hasn't happened in more than 20 years.
But for now the most important thing is that Shakespeare Dallas is still here. In its five decades, the company has entertained more than 600,000 audience members, performed more than 133 productions, created more than 6,000 unique costumes, and provided jobs to over 4,000 artists. After all: "All the world's a stage, and all the men and women merely players."
—LINDSEY WILSON