It has long been the goal of Texas Performing Arts to help "keep Austin weird" onstage, but the 2023-24 season promises to be especially experimental.

"What starts here changes the world," says TPA executive and artistic director Bob Bursey. "We say that often as the performing arts branch of UT Austin, but I really try to take it to heart. We nurture a lot of incredible work that begins here and goes on to impact audiences around the country."
One major way that will happen this coming year is with TPA's newly-extended partnership with Fusebox, an arts nonprofit that hosts its famous five-day festival each April (and will celebrate its 20th anniversary in 2024). Now, TPA and Fusebox are teaming up to present six bold new projects throughout the year. "Fusebox is such an essential part of Austin's creative community and fabric of this city," says Bursey. "We wanted to work with them to expand the offerings for contemporary, sometimes experimental art in Austin."
Love in Exile is one such example. Grammy Award-winning Pakistani vocalist Arooj Aftab makes her Austin debut—and the only Texas stop on this tour—in September with polymath pianist Vijay Iyer and multi-instrumentalist Shahzad Ismaily. Transforming sound into sculpture, the trio creates lush, haunting, collaborative soundscapes of meditation and yearning.

Following the next month is
Tremble Staves
, a collaboration between 2022 Pulitzer Prize-winning Navajo composer Raven Chacon and The Living Earth Show (guitarist Travis Andrews and percussionist Andy Meyerson). The Contemporary Austin and UT's Butler School of Music are also helping to present this site-specific "wordless water opera" that's a "manipulation of natural light and sound," commenting on the imminent water shortage. It will be performed on the grounds of Laguna Gloria in conjunction with The Contemporary Austin's exhibition
This Land
.
Early in 2024, audience members will take a seat at the dinner table (literally) for Geoff Sobelle's FOOD, where the renowned clown will use sounds, scents, and tactile elements to shape a conversation about personal memories, consumption, and the evolution of food production over generations. Abby Z & The New Utility's Radioactive Practice, a Texas premiere that Bursey says "looks more like a full-contact sport than what a lot of people think of as dance," arrives in April, along with Tania El Khoury's Cultural Exchange Rate. In this interactive live art project, El Khoury shares her family memoirs of life in a border village between Lebanon and Syria.
The immersive documentary/sensory experience 32 Sounds from Academy Award-nominated filmmaker Sam Green places individual headphones on each audience member, to redefine the experience of a sound bath.
UT Austin's own professor Lisa B. Thompson is the TPA x Fusebox artist in residence for this year, meaning she will develop her latest project,
The Black Feminist Guide to the Human Body
, before premiering it at the 2024 Fusebox Festival. The play is described as "part performance art, health fair, and group research project" that "explores Black women's health disparities and the toll that reality takes on the psyche."
And that's just the Fusebox collaborations. TPA has much more in store, including the return of fan favorites Yo-Yo Ma, Alvin Ailey American Dance Theater, MOMIX, the 50th anniversary tour of Les Ballets Trockadero de Monte Carlo, and Lila Downs, who's leading a massive Día de los Muertos celebration in October. "It was important for us to bring back major artists who have not been to Austin in quite a while," says Bursey. "These are artists who tour on a regular basis through Dallas and Houston, and given Austin's creativity and incredible audience, we want these leading American artists to be making appearances here too."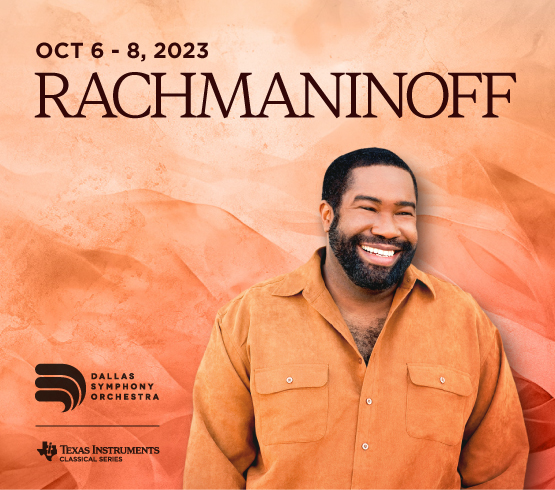 Also in the lineup is Odile Gakire Katese and Volcano Theater's
The Book of Life
, based on collected letters from survivors and perpetrators of Rwanda's 1994 genocide. Spoken word and the rhythms of Ingoma Nshya, Rwanda's first-ever female drumming ensemble founded by Katese, will take patrons on a journey of pain, grief, acceptance, and rebirth. Terence Blanchard's history-making opera
Fire Shut Up In My Bones
is there, too, giving Austin audiences the rare chance to see a work performed by its composer, who also happens to be the first Black composer presented by The Metropolitan Opera in its 138-year history.

The engagement Bursey says he is most looking forward to is Samara Joy's
A Joyful Holiday
in December, where the recent winner of the Best New Artist Grammy Award—incredibly rare for a jazz singer—will be joined by her family for an intimate, holiday-inspired concert. "So much life-changing discovery happens on the UT campus, and we want that to extend to the arts as well," says Bursey. "TPA audiences often get to see works in progress, ask questions, see an idea trying to find its form. Now they get adventurous, unusual, exciting performances all year long."
—LINDSEY WILSON