Many things were on the cusp of happening when the COVID-19 shutdown occurred, including Teatro Dallas' landmark production of Cement City.
The world premiere of Bernardo Mazon Daher's new work, commissioned by Teatro Dallas, was slated to open March 26 at the Latino Cultural Center; however, the city-managed venue closed its doors as soon as the pandemic became official.

"We were about a week away from opening our largest scale production ever, and suddenly we didn't know what was going to happen," says Teatro Dallas' executive artistic director Sara Cardona. "But it was clear that in no way were we going to produce the season we thought we would in February."
Since the Latino Cultural Center closed so quickly, there wasn't even the option of filming the production (though Cardona notes all actors were compensated for the entire scheduled run). Instead, Cardona and managing director Erica Herrera began devising alternative performance options, as many theaters in Dallas and Fort Worth did in the weeks and months after the shutdown.
An audio play and a few filmed pieces were put up online, along with public forums explaining budgets and the importance of preserving the arts, but Cardona felt it was Teatro Dallas' duty to continue engaging with the Latinx community through performance.

"The protests began happening, and I looked at how the pandemic hit this community that we've been embedded in for 35-plus years," she says, "I felt a sense of responsibility to do more."
Thanks to micro-grants and fundraisers, the company formed a loose coalition with Cara Mía Theatre Co., Soul Rep Theatre Company, and Bishop Arts Theatre Center—"a collective of black and brown theater," Cardona calls it—but it was after Teatro Dallas won a U.S. Resilience Fund Grant that Will Evans, the publisher at Deep Vellum Books, reached out.
The independent bookstore was founded with a mission to promote the exchange of ideas among cultures. It is known for its translations, so when Evans mentioned a new book of poetry by Dallas author Mike Soto that they had just published, Cardona was intrigued.
A Grave Is Given Supper is "a Narco-Acid Western told in a series of interlinked poems," and has grown into a literary/theatrical event to be presented on the Latino Cultural Center's plaza Nov. 7-14.
Through a performance by actress Elena Hurst, music composed by Dallas sound artist Sebastian Gutierrez, and original video art and projections by Off-Broadway's Johnny Moreno, audiences follow the converging paths of two protagonists through El Sumidero, a fictional U.S.-Mexico border town where an ongoing drug war rages. New York-based Claudia Acosta directs, and performances will be limited to 24 patrons seated at well-spaced, two-person tables.
"Poetry is a great language for the things we're going through," says Cardona. "This hallucinogenic journey also fits in nicely with the Day of the Dead, and audience members will be encouraged to bring photographs of loved ones to honor during the performance. Especially because so many people have lost relatives to COVID, we want everyone to feel like they can participate in the ritual aspect."
Safety—for both the audience and her artists—is obviously Cardona's first concern. The event will only run 40 minutes in length, less time than most people spend sitting on restaurant patios, and the Latino Cultural Center itself will not be open. Masks will be required, except when patrons are enjoying the pre-packed food and beverage that is included with their ticket.
Also included with the $50 entrance fee? A copy of Soto's book, which further establishes the link between theater and literature.
"We are very into supporting local talent," says Cardona, "and it's been wonderful workshopping with Mike and adapting his words for the stage. A lot of our team are first- or second-generation people who have experienced some of the things touched on in the show: migration, drug wars, a journey from Mexico to the U.S."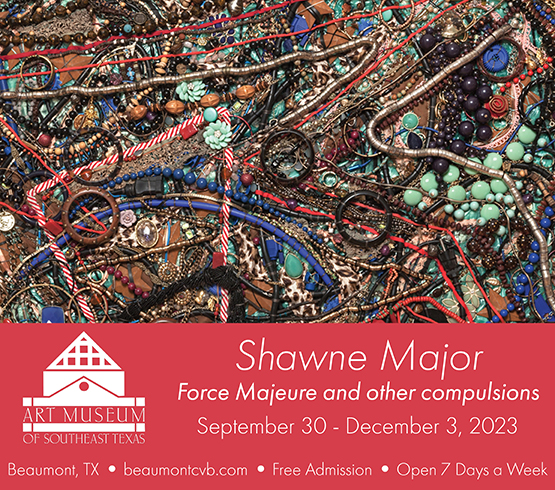 Instead of traditional scenery and lighting,
A Grave Is Given Supper
will rely on Hurst's talent, Moreno's imagery, and Gutierrez's sound and music. It's a beautiful piece to do outside, notes Cardona, and lends itself well to the parameters the company was looking for.
The partnerships that have formed as a result are also incredibly valuable.
"It's a gift that we get to expand our audience and also work with other organizations that felt the need to engage," says Cardona. "This is proof that in every dark situation there's always a possibility of redemption."
—LINDSEY WILSON