In a time when regional theaters are reeling from post-pandemic shortages, losses, and even devastating closings, one Fort Worth theater seems remarkably immune (knock on wood). Stage West, founded in 1979 by Jerry Russell and led for the past seven years by Dana Schultes, has been operating in the black consistently since 2007. Not only that: the nonprofit theater just hired three new full-time staff members and two part-timers, bucking the layoff trend plaguing arts organizations across the country.

"Cautiously speaking, the state of Stage West is strong," says Schultes, who officially joined the staff as a development director in 2004. "We are sitting in the same economy that everyone else is and are definitely feeling the effects, but we are very fortunate to find that many things are going well for us. We don't want to take anything for granted."
Schultes mentions that individual donations last season were down, but Stage West has learned not to depend on only one revenue stream. It offers pre-show dinner service and displays curated local artwork for sale on its lobby walls. The company often rents its newly renovated building out for events and boasts a robust education and outreach program—mainly marketed toward adults and teens—that Schultes says has a 78% student retention rate. She and associate producer Garret Storms estimate that approximately 150 students come through the theater each week, and they don't discount that widened reach and its positive effects.
"One of the goals of the renovation was to create a cultural home for the community," says Storms. "We work really hard to create a positive atmosphere where people are welcomed from a genuine place—it feels good to have people enjoying themselves here. It's important for us to be serving our community not just in an artistic way, but in a way that's heart-led."

The creative team has also been strategic about its season programming, striving to keep the thought-provoking plays for which Stage West has become known while also sprinkling in classics and—new this year—a musical. October's
Once Upon a Mattress
was a co-production with Theatre TCU, directed by Storms, and backed by a live band. "It's the biggest musical I've ever participated in here—it's huge!" says Schultes. "I'd like to see us do a musical each season, as a way to broaden our offerings and help get new people in the door."
Those who come to Stage West for provocative plays, however, won't be disappointed with the rest of the 45th season. The regional premiere of Poor Clare (Nov. 30-Dec. 17, 2023), by Chiara Atik and directed by Emily Scott Banks, might not seem like traditional holiday fare, but this modern parable of generosity featuring the teenage saints Clare and Francis of Assisi is exactly that.
"I like the message of selflessness and thinking about others before ourselves," says Schultes. "It's quirky and fun, set in medieval Italy but told in a modern vernacular, and encourages the audience to actually see those around them who are struggling and not discard them."
Schultes and Storms have been eyeing Jordan Harrison's Marjorie Prime for years, but it's never felt more relevant. "What happens when our society begins to turn toward AI for the keeping of memories and people's consciousness? It's a powerful play because that is actually happening right now," says Schultes.
"It is a technology play, but it's also beautifully human," adds Storms. Directed by Sasha Maya Ada and starring DFW favorites Cindee Mayfield, Parker Gray, Shannon McGrann, and Jakie Cabe, this 2015 Pulitzer Prize finalist gets its regional premiere Jan. 18-Feb. 11, 2024.
Stage West will be issuing a disclaimer to ticket-buyers for POTUS: Or, Behind Every Great Dumbass Are Seven Women Trying to Keep Him Alive by Selina Fillinger, directed by Kara-Lynn Vaeni (Mar. 7-24, 2024). This "modern farce, written by a woman for women," as Storms explains it, was a star-studded 2022 Broadway hit and is now one of the most sought-after titles in the nation. "But don't make assumptions about this one!" cautions Storms. "Good comedies are hard to come by. I don't strong-arm Dana often, but I did strong-arm her to get this one."
For those seeking something more traditional, Schultes has committed to produce a trilogy of Sherlock Holmes plays by David MacGregor for the next three summers, hopefully with the same core cast and creative team, led by Amphibian Stage's co-artistic director Jay Duffer. The first, running June 6-23, 2024, is Sherlock Holmes and the Adventure of the Elusive Ear, starring John-Michael Marrs as the Baker Street detective and Brian Gonzales as his trusty sidekick. Schultes herself plays Irene Adler with Kelsey Milbourn as Marie Chartier, and the remaining two characters are historical figures from each play's late-1880s time period (here Vincent Van Gogh and Oscar Wilde, played by Mitchell Stephens and Phillip Matthew Maxwell, respectively).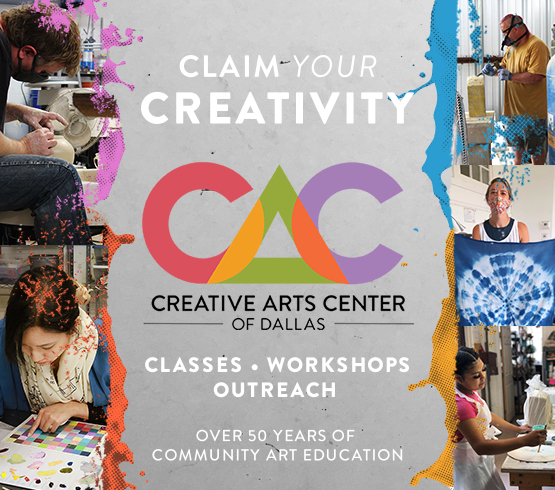 The season finishes with a true classic, coincidentally written by Wilde himself. "
The Importance of Being Earnest
is so funny and timeless—even at auditions we were cracking up at the language," says Schultes. "We've canonically been known for big classic plays and I think it's important to continue to present them, especially because pop culture is inundated with references and not everyone may have had the chance to see those shows yet." Directed by Ashley Puckett Gonzales,
Earnest
runs Sept. 5-22, 2024.
"Ultimately I would like to see Stage West be somewhere that people all around the nation know," says Schultes. "We want Stage West to be to Fort Worth what Steppenwolf Theatre Company is to Chicago—except we'll always be true to Stage West."
—LINDSEY WILSON