The second part of Houston Ballet's 2021-2022 season features productions that reflect the wide-ranging talents and skills of the company's dancers. These range from the technical and musical requirements of Balanchine's dazzling plotless ballet, Jewels, to the acting demands of Artistic Director Stanton Welch's oldest full-length ballet, Madame Butterfly, and the versatility necessary for a contemporary program like Pretty Things featuring choreography by Jorma Elo, Christopher Bruce and Trey McIntyre.

There are also roles made on the principal dancers who will perform them.
Sylvia
, Welch's full-length 2019 premiere, returns this March to feature three of the company's dynamic female principals, Karina González, Jessica Collado and Melody Mennite in the roles they originated.
In fact, about 80 percent of Sylvia's first and second cast members will slip again into their characters like gloves this season. Meanwhile, the company continues to broaden Sylvia's casts with multiple dancers rehearsing parts and "cooking underneath," as the production begins to work its way into the DNA of the company.
"It's an interesting puzzle," says Welch of the sometimes obscure process of rotational casting for ballet. "You've got to have a collection of people that are good and be happy with any of those three or four that would step into that role, whether they're returning to it or debuting in it."
When it comes to casting, much can seem out of a director's control for, while seasons are planned a few years in advance, dancers and their bodies are working from season to season. Injuries, medical or family needs, and illness can pop up unexpectedly.

­­­
"We could have a group infection and lose a ballet," says Welch of the added care with which the company has had to approach casting and rehearsals for this season due to COVID.
Ensuring the company has multiple strong ensembles performing over several shows is the only thing that can be planned for when the unpredictable happens. Strong first, second or even third casts in a company are a direct result of very intentional development of a company's dancers.
Welch has proven to have a great eye for talent and spotting the strengths of young dancers before they reach the spotlight. He acknowledges that while he sometimes will immediately pinpoint someone he considers well-suited for an acting role, he's more likely to think "one day" as he looks at young company members for classical roles.
Principal dancer Yuriko Kajiya, just 17 when she met Welch, was told that he felt she'd one day be well-suited for the role of Cio-Cio-San in Madame Butterfly. Kajiya debuted in the role 15 years later, in 2016. This season, Welch is eager for her return to the character as the keystone in the ballet's first cast, which will also feature principal dancers Soo Youn Cho and Charles-Louis Yoshiyama in the leading roles of Suzuki and Goro. "The whole cast is exciting to me," says Welch.
Considered Welch's signature work, created when he was just 25 and performed internationally in the repertories of The National Ballet of Canada, Royal New Zealand Ballet, Singapore Dance Theatre, Boston Ballet and others,
Madame Butterfly
is the story of a Japanese Geisha (Cio-Cio-San) and her fatal love for an American lieutenant.
Classical ballet roles often require the most layering of experience and development on the part of dancers. It can take several times for an important ballet to circle back to the stage before a dancer who has been preparing one of its aspirational roles may have the opportunity to perform in it.
"You're always competing with who you've seen in your past and who you've decided the best is," says Welch of casting iconic roles.
As a dancer is gradually prepared for their debut, they might be seen in rehearsal or perform a pas de deux or other elements from a role at small or mixed performances outside of the season. Asked when a director knows that a dancer is ready, Welch says, "You really don't know until that curtain comes up and how well they go from A to Z and it comes down, and then you know."
The roles in Balanchine's neoclassical three-act ballet Jewels are every bit as iconic and aspired-to as those in Giselle, Swan Lake or Don Quixote. "Every dancer has seen it and knows the ballet. As soon as it gets announced, they're all knocking to say which one they'd like to be in," Welch chuckles.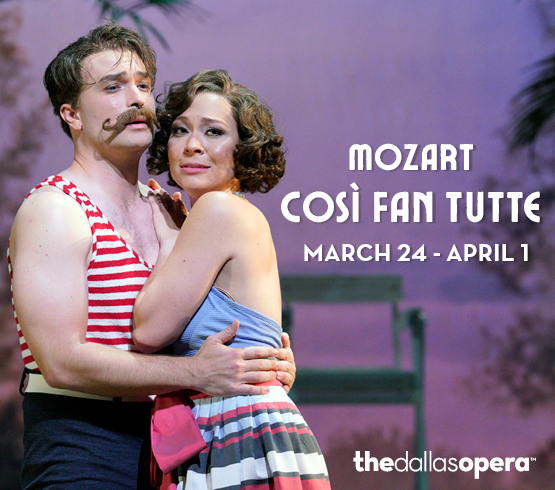 Though Houston Ballet maintains a Balanchine work in its repertoire each year, it has been over a decade since the company last performed
Jewels
in its entirety. With the exception of a few principals like Connor Walsh, Jessica Collado and Charles-Louis Yoshiyama, many of those who last performed principal roles as Diamonds, Emeralds or Rubies have retired or moved on.
When it comes to casting Balanchine works, a George Balanchine Trust-approved repetiteur is required to stage and cast the ballet. Sometimes they will ask Welch to make a selection of four or five dancers in order to pick their cast. Similarly, guest choreographers will cast for themselves when they stage their own work.
"We have a lot of new work choreographed here and when someone comes in, if they see someone and they're drawn to them, then it should be allowed," Welch explains. "That doesn't mean that that person is promoted all the way to the top but they get that opportunity. Sometimes it's a once in a lifetime thing that suits them just that once and sometimes it's the birth of a really great career."
Frequently a guest choreographer himself, Welch has probably helped along many careers in this way. His role and approach, he says, is often very different as a guest versus a director. As a guest, he can work with small ensembles which he describes as much more his nature.
"As a director, I always feel like I'm turning up with the blockbuster—looking for stories or ballets that have a large cast—to make sure that I'm utilizing all of the company's talent when I make something."
The ability to spread roles out over a large company, Welch says, takes away some of the pressure to select the perfect cast for every ballet. Often dancers will bloom during the rehearsal process or their chemistry with another dancer will begin to shine. "You discover it as it unfolds," Welch observes.

In his nearly 20 years as a director, Welch has become adept at identifying and assembling strong casts but he summarizes his growth and skill in this area with a dash of self-deprecating humor. "You will always get it wrong," he claims. "The minute you cast it. I'm better at giving myself the error and understanding that the second cast is important—you should always have stars in that group too."
In the cyclical process of casting for ballet, it is always exciting to watch how and when individual dancers emerge and develop throughout their careers. Houston Ballet has been fortunate to have dancers with great longevity. One example is 20-year company veteran, Mennite who this season also takes on a different kind of role—as choreographer—debuting her new one-act ballet alongside Welch's The Young Person's Guide to the Orchestra this summer.
Asked if, through repeated performance of roles and characters, dancers ever fully master them, Welch says never. "It's deliberately unattainable," he claims.
"I always describe it to young dancers like surfing. You get on that wave, and what we're watching is how well you adapt to that wave and get to the shore. That's the beauty of ballet; it's that constant striving beyond ourselves for something so perfect."
—NICHELLE SUZANNE