During an immersive dance production the line between audience and dancer can blur, but in an Annie Arnoult Open Dance Project performance that blurring expands from the space between dancer and audience to the line between theater and dance, history and story, viewing and autonomous experiencing.

"I love blurry all over the place. Let's blur disciplines. Let's blur our roles," laughs Arnoult as she talks about her distinction-defying creations and Open Dance Project's next full production
Bonnie & Clyde
May 27-June 4 at the Rice University Moody Center for the Arts.
For this latest project, we don't expect the standard live fast, die young dance retelling of the gangster love story. No, when we immersive ourselves into an Arnoult world we've come to expect that beautiful blur: like when the show titled after 18th century theoretical prison architecture, Panopticon sentenced us into clashing landscapes of Orwell's 1984 and Milton's Paradise Lost; or in All the Devils Are Here: A Tempest in the Galpagos when Arnoult's dance vision of Shakespeare's Tempest wrecked us onto the shores of the Galapagos for a historical, true crime murder mystery.
"I think I'm a collagist by nature," says Arnoult on the stories ODP tells through movement. "I'm interested in a whole lot of different things and by necessity I need to make connections between those different things. I don't think that's unique to me. It's just human experience that we're meaning makers."

­­­
But that nature does lead to some of the most unique, audience intensive and truly theatrical productions dance lovers can experience in Texas and perhaps the nation. Whether the life of a fellow choreographer like Valeska Gert, a book someone gave her to read, a feature on NPR or one of those big world problems like climate change or gun violence, Arnoult begins with some story that sparks an interest. Then that spark fuels a flurry of research for her and her OPD army of artists from set designers, music composers and dancers.
"I'm very interested in generating new movements, but there are so many great ideas already out there that need to be plumbed, explored and talked about."
The building of Bonnie & Clyde becomes a good example of this collagist practice and how her last work might influence and inspire her next. The company's dive into the early 20th century Texas landscape that bore Bonnie Elizabeth Parker and Clyde Chestnut Barrow began as the group worked on All the Devils and used guns as props for the first time. During their rehearsals came news of the latest in a long train of Texas mass shootings.
"Suddenly there was a different level of responsibility in dealing with the violence that was in Galapagos."
Her interest in the 1920s and 30s also drew her to Clyde's life story and a realization that many of the factors that led Clyde to exponential violence, including his brutal incarceration when he was a teen, still exist.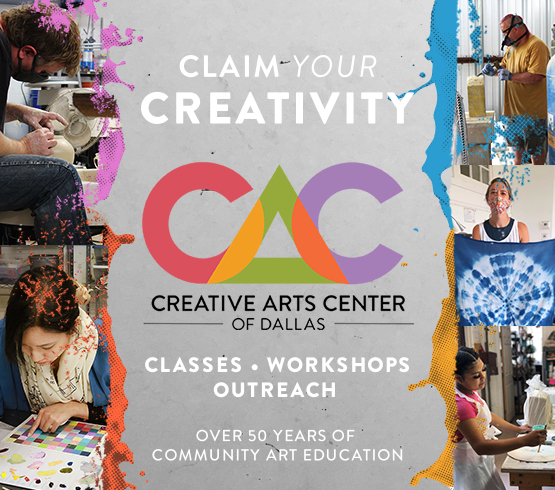 Studio time with the whole company becomes play time as she asks the dancers to take those movement phrases and "mess it up." From there the dancers collide and merge the dance vocabulary, creating movement layers upon layers, all from the feelings of the primary material.
Yet no matter what the subject matter's story and thematic potential, she says for it to work as an Open Dance Project piece "it's got to make sense in the body."
The research, books and reading begin the creative process, but it comes to fruition for both artist and audience in the dance.
"Because we're body first, I hope that gives the audience a little bit of space between the experience and the literal concept. Inside that space there's an opportunity for them to have new thoughts, ideas and conversations and look at it in a way they just might not have been able to look at it if they were reading the statement on a page."

Through it all, especially as McGettigan designs the space, the audience is kept in mind. In some shows like one of her first fully immersive pieces for a Houston audience,
'Bout a Stranger
, about the life and times of Woody Guthrie, the audience had to make choices on which direction to move and which dance story to wander into. In others, for example
Dada Gert
, the audience was caught up within the action, but could usually experience it all at once.
In both structures, Arnoult says "We flip the relationship between audience and performer in such a way that they're both seeing each other and we know that. And they're both feeling each other. They're in close enough proximity we're getting this sort of kinesthetic feedback that's close to haptic feedback."
And perhaps feedback is just another word for that ever connective and immersive blur. "There's that blur between experience and viewer between participant and observer that I love."
—TARRA GAINES