If 2020 into 2021 was the ultimate annus horribilis, the year really became the worst of times for that most ephemeral and impermanent of arts, live performance. Yet even as the relationship between artist and distancing audience frayed and fractured, performing art survived. Somehow this worst of times compelled the most creative of times for many Texas artists and organizations.
As the performing arts slowly return to their theater homes and Arts and Culture returns to print, we wanted to look back in hope at those glimmers of beauty that showed how even amid isolation and fear, the performing arts could flourish.

­
With a few exceptions many performing artists took one of two paths to connect with audiences again, either going back to the dawn of these art forms, making the outdoors their stage or taking a step into a possible future with remote, streaming work.
One of the earliest venues to recognize the potential of theater outside was the AT&T Performance Art Center in Dallas, which already had an outdoor stage, Strauss Square. Debbie Storey, CEO of AT&T Performing Arts Center, told me it took a committed village—the Dallas arts community as well as downtown stakeholders—to get the venue prepared for the safe return of audiences and artists. Since then, Strauss has become one of the hottest spaces in Dallas, hosting shows from comics to concerts, as well as The Arts Community Alliance (TACA) and Texas International Theatrical Arts Society presentations. It offered Dallas Theater Center a place to mount the musical, Working.
While large venues like Strauss and Houston's Miller Outdoor Theatre allowed for more traditional productions, smaller companies and rebel artists were inspired to create works adaptable to nature. Kathy Dunn Hamrick Dance Company set itself adrift on Austin's Lady Bird Lake to debut At a Distance. The company used specially-constructed floating platforms to dance on the water itself.
Lydia Hance's Frame Dance Productions new work, Speak Softly Like Flowers, became another water-dance happening, albeit unintentionally. When the skies over Houston's McGovern Centennial Gardens poured down spring rain like applause, the performance bloomed as something very special for those thirsty for in-person dance.

­­­
While the urban wilds stirred boundless performances, artists and companies still had to find places and spaces that would welcome them. Sometimes they relied on the kindness of strangers for an invitation. In Houston, Catastrophic Theatre company and Monarch Chamber Players did just that. Catastrophic players formed Drama Squads, creating original variety shows for small audiences on private front lawns. Monarch offered intimate classical concerts in residential parks, cul-de-sacs and the occasional front porch.
Monarch wasn't the only Texas chamber group to redefine the chamber concept. San Antonio's Agarita players put the chamber on wheels, creating the Agarita Humble Hall. This truck-pulled-trailer could transform into a mobile concert hall, allowing the group to take the music to communities throughout the city.
One touring show, Art Heist, got into the outdoor act, bringing an innovative production model to Austin, San Antonio, Houston and Dallas. Art Heist immersed audiences into the true, unsolved 1990 art theft at the Isabella Stewart Gardner Museum in Boston. Working with a local presenter in each locale, the show used each city's streets as the set and cast Texas actors in all the roles, with the Canadian directors helming the show remotely.
Other artists and companies stayed indoors to take one giant leap into digital space. Some companies filmed actors at home when unions and COVID safety guidance prevented them from returning to their theaters; others filmed on closed stages, streaming plays to audiences at home. Creative and innovative life found a way.
Perhaps one of the most ambitious streaming projects happened relatively early in the pandemic when Dallas Opera built their own 24/7 digital channel. The TDO Network brought new content to millions of opera fans around the world while reaching a whole new audience as it presented original operatic— and randomly opera adjacent—programming from talk shows to recitals to diva lifestyle tips.
Companies began stretching the boundaries of what recorded and live remote performances can be, devising some very weird and wonderful works along the way. Leos Ensemble Theatre realized that Gertrude Stein's century-old Turkey and Bones and Eating and We Liked It made perfect absurdist sense as a TikTok play the company filmed as short vignettes from their homes. Austin's Frank Wo/Men Collective attempted to merge live theater with live video gaming in K!:DD:Ö. Supported by Fusebox and Texas Performing Arts, the production let the at-home audience choose not only what performance room they wanted to explore but gave them user interface capabilities to play games with the characters.
Choral group Verdigris Ensemble got into the art of blockchain, creating the programmable and customizable musical work
Betty's Notebook.
Audiences can listen for free while composers and investors purchased the master track NFT, a stem NFT to customize the music or a limited edition record NFT. So far the different components have garnered $375,000 in ownership bids.
Beyond the glorious new ways artists have connected with audiences, the renewed call for social justice and equity in the arts produced a year of behind-the-scenes self-reflection and new commitments.
Across the state, many established companies created new positions for inclusion, education and community engagement directors. Meanwhile, presenters are contemplating more ways to nurture and support artists as they create.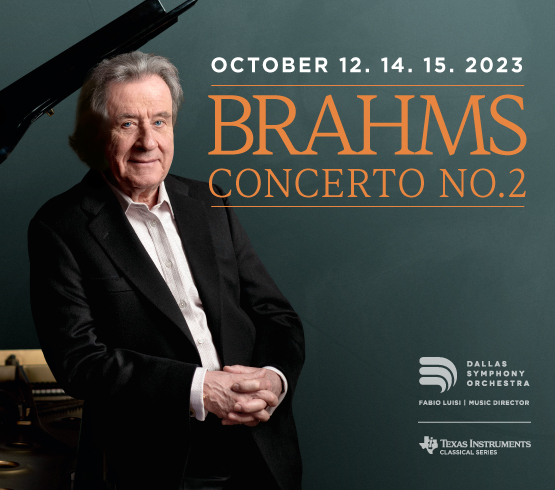 In conversations with Fusebox founder Ron Berry and Society for the Performing Arts director Meg Booth, I was struck by similarities in their ideas about nourishing relationships with artists beyond a single show. SPA's Houston Artist Commissioning Project was in the works before the pandemic and its first roster of live performance creations will come to the stage this fall. Fusebox has also commissioned work in the past, but last year they took that initiative to another level, partnering with Texas Performing Arts to create a residency program for Austin artists.
Looking back in hope, we see that in spite of all the pain and loss a year most horrible has wrought, Texas performing arts have not just survived but spun a few miraculous dances on water and turned some of that water into virtual wine. We look forward in hope as well, and can't wait to experience what comes next.
—TARRA GAINES