What does the Asia Society do? That requires a lengthy answer.
"We are not a museum. We are not a performing arts venue. We are not just an educational institution. We are not a think tank. We are all those things." explains Stephanie Todd Wong, Director of Performing Arts and Culture at Asia Society Texas Center (ASTC). "Our programming is really broad, from business and policy to exhibitions, to performing arts, to education and outreach. It's a beautiful thing, but it's also hard for some people to really wrap their brains around it."
At this particular moment in time, when we are confronting a rising tide of anti-Asian bias and violence, the work of the Asia Society takes on even more urgency. "We are primarily a cultural and educational institution. We don't want to take away light from organizations that have been doing the advocacy work for a much longer time. We are here to amplify those voices." Wong believes that the daily mission work of the Asia Society, to promote deeper understanding, engagement, and collaboration between people of diverse backgrounds, is a long-term attempt to combat bias.

Current Exhibition: Shahidul Alam: Truth to Power
Throughout his nearly four-decades-long career, renowned Bangladeshi photographer, activist, institution builder, and Time Magazine 2018 Person of the Year Shahidul Alam has been grappling with the question of how he can make people see the invisible. "Photography is very good at rendering the visible," he has said. "It doesn't lend itself as naturally to what is missing. A lot of my work is about what is invisible."
The current exhibition at Asia Society Texas Center, Shahidul Alam: Truth to Power, on view through July 11, offers a comprehensive view of Alam's body of works as a powerful tool for activism and social justice, as a nuanced form of storytelling that illuminates the everyday struggles of his people, and as a hopeful way of building community and connecting to one another through the act of seeing and witnessing.
Grouped by theme, each gallery has an organizing text that helps the viewer decode the photographs on display. "A Struggle for Democracy" examines seminal moments in Bangladesh's pro-democracy movement during the autocratic rule of President Ershad, culminating in the fall of his regime and free elections. A backlit silhouette of a woman bending down to cast her vote behind a make-shift, roughly-textured jute curtain feels both intimate and universal. The sanctity of voting is something that is understood by all.
"The idea Shahidal captures so well in these images," says ASTC Curator and Director of Exhibitions Bridget Bray, "is that even while the struggle for democracy is ongoing, everyday life continues. Other pressing issues cannot be put to the side while one focuses on democracy. Environmental issues still exist. Extreme poverty still exists. Devastating floods still happen. It has to be handled at the same time." During this period, the 1988 cyclone unleashed some of the worst flooding in Bangladesh's history. The grainy image of a lone, weathered woman cooking on top of her roof speaks of the gritty resilience of the Bangladeshi people amid enormous human suffering. Contrast this with the images across the room of the well-dressed at a posh wedding of a minister's daughter, the viewer gets a jarring visual reminder of the systemic class and socioeconomic divisions in Bangladesh.

Alam's ongoing series on migrant labor is the focus of Gallery 2. The poignant image of a man saying goodbye to his wife through a glass barrier at the Dhaka airport, leaving his family for an undetermined amount of time, speaks to the harsh global reality of migrant labor. "That's a message many in Houston can connect with," reflects Bray. "I really appreciate the way Alam validates these workers. He shows the importance and dignity of their work even when it is very modest. He is not going to shy away from issues like child labor. He brings a unique perspective to these difficult issues that are important for viewers in any part of the world to see. He is a Bangladeshi and the images he presents to the world tells a more nuanced story than the images taken by an outsider and presented through an 'othering' lens."
Alam's works push against the clichés and stereotypes that Western media often use to frame his country as an icon of poverty. Self-representation, agency, and empowerment are fundamental to his practice. The photo Hajera and Peer Sex Workers at Crescent shows a beautiful woman seated by a lake, laughing with her friends. Alam gives dimension and humanity to Hajera, who despite her own difficult circumstances, set up an orphanage for children of sex workers and drug addicts.
Another photo shows two girls from the Out of Focus group examining contact sheets. Alam pioneered the program to train working-class children in photojournalism, empowering them to tell their own stories. Both these children are now successful professional photographers. The transformative institutions Alam has built over his career, the multimedia organization Drik Picture Library, the education-oriented Pathshala South Asia Media Institute, the photo agency Majority World, and the Chobi Mela Photography Festival that brings photographers around the world to Bangladesh, all serve to give voice to the voiceless, and visibility to the invisible.
All the works in Gallery 3 are related to a young activist named Kalpana Chakma who was kidnapped, disappeared, and presumed dead while working to advance women's rights and indigenous peoples' rights in Bangladesh. Using a laser etching technique to render images onto a straw mat, a familiar vernacular object that may have been the extent of Chakma's furnishings, Alam honors her work and her spirit by revealing the faces of activists she has continued to inspire.
The photos in this room are abstract: a close-up of a fold in Chakma's red orna, a hole in a piece of thin fabric that was part of her clothing, and the most elegiac and powerful pair of images in the series, the sole and upper part of one of her shoes, covered in mud, found near the body of water where she was last seen. Alam unveils the truth of what happened to Chakma through these quiet objects. They are silent witnesses.
The chilling truth of the killing fields are revealed in a section called "Crossfire." "We've added a map from Google Earth that has pinned the sites of the extrajudicial killings by the Rapid Action Battalion (RAB) and a list of names of the 'crossfired' or 'disappeared' from 2004-2010, so that people can begin to grapple with the scope and scale of these killings," says Bray.
In this series, Alam uses absence to reveal truths the government continues to deny. The viewer sees a seemingly pristine and undisturbed paddy field, torch-lit to emulate the last thing the dying sees. A body lies somewhere in the green blades. Here is a wall pock-marked with bullet holes, a gamcha used as a blindfold, and quiet night clouds that upon close examination reveal two red dots in the far distance, the headlights of the approaching death squad. Every image is a case study and a true story.
Alam's outspoken activism landed him in the Keraniganj jail in 2018. Photojournalists, activists, and supporters around the world protested and fought for his release. He was in jail for 107 days. His niece, architect Sofia Karim, constructed a 3-D model of the prison from Alam's memories of his time there. The vignettes are poignant—a 93-year-old prisoner with the cat he feeds, Alam feeding the sparrows at the window of his cell; horrifying—a holding cell where prisoners sleep on the ground, packed head to toe; and triumphant—Alam finding some old instruments and forming a band. "He has a genius for building community wherever he goes," says Bray. "One of the things he is most proud of is the mural the prisoners painted on the wall of a well-known photograph of his that everyone knows from National Geographic." It is still in the prison now, the image of a boat with a supersaturated red sail, fishing for ilish, under a dramatic sky.
The exhibit concludes with a section entitled "Embracing the Other." Here Alam takes an in-depth look at the community around the award-winning Bait Ur Rouf Mosque in Dhaka. "It is an achievement in architecture. It is radically unornamented, built from beautiful, locally-made bricks," explains Bray. "It's very much a place where everyone enters and connects as equals." Alam embedded himself in the community to build relationships. The images he captures are hopeful, a boy running in a light-dappled prayer hall, a forgotten cricket ball on the ground, a man at prayer while the light casts patterns of the moon and the stars onto the space around him. Something essential and spiritual has been revealed.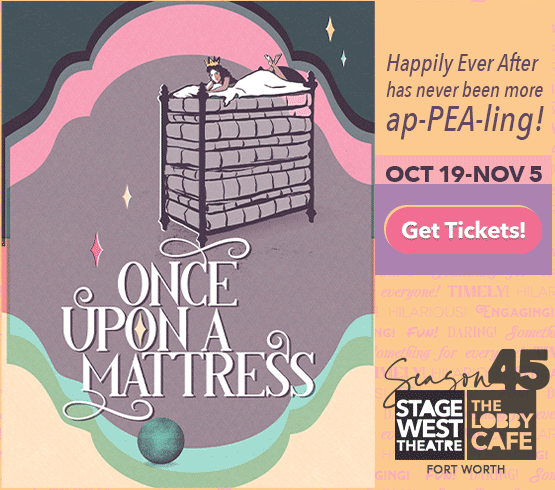 Artists on Site
The pandemic has been a time to experiment and find new ways to engage with the community. ASTC reached out to local artists to seek ways to support them during this difficult time. Responding to artists' critical needs for space, financial resources, and outreach, the Artists on Site exhibit was inaugurated earlier this year.
Each of the four featured artists commandeered one of the galleries to develop their artistic vision over a 6-week period. The artists shared their ideas and processes with visitors, using the galleries as public-facing studio spaces.
Brandon Tho Harris built a boat filled with family memorabilia inside the gallery. He spoke of the intergenerational trauma of his grandparents' perilous journey to America from Vietnam on a rickety boat, and the years of repressed memories and unspoken history that he is finally beginning to discover and give voice to through his art. Royal Sumikat's images of ancestral offerings brought to mind divine warriors, tricksters, healers, and children, a pop-infused celebration of art, mythology, and our inner child. Laura Drey used burlap sacks to weave an expansive strand of history both personal and global, addressing issues of immigration and migrant labor. Ahra Cho's fresh paintings captured memories of awe at the beauty and joy of any given moment.
"I found it to be particularly meaningful to be part of the conversation that the artists had with each other," says Bray. "There was so much overlap in some of the stories that brought them together, different perspectives on immigration, ancestry, family. Listening to them talk about aspects of their practices and their backgrounds and visions—it felt like a real mission moment. This is why we are here. This is what we are in service of."
Front Lawn Film Nights
Engaging the community can be as simple as watching a film with friends and family on the lawn. Front Lawn Film Nights this spring and summer showcases works by groundbreaking Asian filmmakers who've made it big in popular cinema. "We totally went for popular. Our community wanted and needed fun and enjoyment," Wong acknowledged. "That was the first broad stroke. Then we thought about how to highlight the best of the storytellers who are using film as a medium." The films span decades, cultures, and genres, shining a spotlight on Asian actors and directors.
The four remaining screenings will feature Bruce Lee in the classic martial arts action film Enter the Dragon (April 16), Oscar nominated Minari (May 7), Pop-culture icon, actor-activist George Takei in the remarkable documentary of his life To Be Takei (June 18), and Ang Lee's epic masterpiece Crouching Tiger, Hidden Dragon, which won the Academy Award for Best International Feature Film in 2001 (June 25).
Going back to the heart of Asia Society's mission: "What we try to do," says Bray, "is to connect people of very different backgrounds to a shared space." The stories of Asians and Asian Americans are multi-faceted. "We want to push back against the idea of the monolith of Asia," adds Wong. "There is so much history, culture, implications, similarities, and differences. We have an opportunity here to dig in deeper."
—SHERRY CHENG