Houston Grand Opera's 2023-24 season is nothing short of epic. "We are producing some of the grandest and most mature artistic works in the repertoire all in one season," says Khori Dastoor, HGO General Director and CEO. "Verdi's last opera, Wagner's last opera, late Mozart—these pieces are Mount Everest, each one of them."

After a bold post-pandemic season that fueled confidence in the strength of the company, HGO is at the top of its game, back in full force with ambitious programming that not only showcases the most exciting voices of the opera world but looks toward the future of the art form with an unprecedented collaboration.
For the first time in its history, the company will launch its season with a world premiere, the HGO-commissioned opera Intelligence, co-created by superstar American composer Jake Heggie, librettist Gene Scheer, and director/choreographer Jawole Willa Jo Zollar, 2021 MacArthur Fellow and founder of Urban Bush Women, the galvanizing Brooklyn-based dance company centering the voices of Black women.
Heggie, the composer of celebrated American operas Dead Man Walking, It's a Wonderful Life, Three Decembers, and Moby Dick, has had a long and fruitful relationship with HGO, having premiered five of his works with the company. "We will premiere Intelligence at the same moment the Metropolitan Opera opens its season with Dead Man Walking," says Dastoor. "So you'll have Jake's first opera and his tenth opera opening two major American companies' seasons this fall. That's an extraordinary thing in itself."

Eight years in the making,
Intelligence
began with a chance encounter. Heggie was visiting the Smithsonian when a docent recognized him and pulled him aside. He asked Heggie if he knew Elizabeth Van Lew and Mary Jane Bowser. When Heggie replied no, he told the composer to look them up and make it his next opera. Heggie and his librettist began researching the two women, one a white abolitionist and the other a former slave of her family. The two formed a pro-Union spy ring, gathering information that had a major impact on the outcome of the Civil War.
As Heggie and Scheer went on a journey of understanding this untold story and its context within the Civil War and American history, they realized they needed an African American woman's perspective. "Jake talks a lot about the opera being the perfect vehicle to examine individual stories in the context of large societal movements," explains Dastoor. "So many stories got lost to history for various reasons, the women who were invisible, the people of color whose contribution got erased–the story of these two women are at the core."
Heggie and Scheer brought Zollar on board and they set out to explore the story and conceive the work together. The Urban Bush Women tell stories in narrative form and work in a very different way from a traditional ballet company or a contemporary dance company. "Jawole is a storyteller," says Dastoor. "The Urban Bush Women are the ancestors. They are the past. They are the present. They are omnipresent in telling the story and moving the action of the plot forward. Jawole brings a deep knowledge of African traditions around blending of the dead and the living, myth and reality."
Intelligence (Oct. 20-Nov. 3, 2023) will feature HGO Studio alumna Jamie Barton as Elizabeth and soprano Jani Brugger in her company debut as Mary Jane. Acclaimed Trinidadian conductor Kwamé Ryan will also be making his HGO debut on the podium. Along with eight dancers from Urban Bush Women, this new American epic will be brought to life through a powerful fusion of music, spoken word, and dance.
The fall repertoire also includes a production of Verdi's comic opera
Falstaff
(Oct. 27-Nov. 10, 2023). The last of his 28 operas, Verdi began the work when he was nearly 80. Having written only one comic opera early in his career, he was determined to write a comedic masterpiece as a farewell to life. The opera famously ends with the brilliant, complex eight-part fugue "Tutto nel mondo è burla" ("All the World's a Joke"). "This man has come to the end of his life," muses Dastoor. "He's created the nucleus of an entire art form, and in the end everything is a joke. He breaks the fourth wall and invites the audience to join in the joke. It's a lesson to not take things too seriously."
With a sensational cast led by company favorites Reginald Smith, Jr., Nicole Heaston, Blake Denson, and Andrea Carroll, HGO's Falstaff promises to be a great romp. It's a battle of the sexes replete with trickery, deception, and comeuppance. "What else do you want?" Dastoor laughs. "It's Shakespearean Verdi!"
The winter repertoire consists of two major operatic events, Wagner's last opera Parsifal (Jan. 19-Feb. 4, 2024) and Puccini's beloved tragedy Madame Butterfly (Jan. 26-Feb. 11, 2024).
More than 30 years ago, legendary director Robert Wilson's critically-acclaimed production of Parsifal changed the trajectory of HGO. "Parsifal is that way," explains Dastoor. "It transforms you in watching it. It certainly transforms companies in producing it. You need the artists you need and the forces you need. It's not something you take lightly. It's five hours. It maintains our standing as one of the most important companies in the country to be able to achieve this piece at this scale."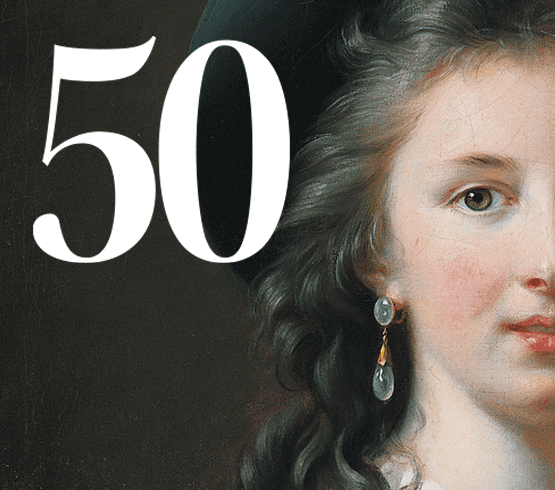 The opera, in a visually stunning production by Tony Award-winning director John Caird, sets the audience on a spiritual, mystical quest (think knights and the Holy Grail) that ultimately leads to compassion, forgiveness, and redemption. HGO Principal Guest Conductor Eun Sun Kim will lead a cast of seasoned Wagnerians including Russell Thomas in his role debut as Parsifal, Christine Goerke as Kundry, Kwangchul Youn as Gurnemanz, and Ryan McKinny as King Amfortas.
Audiences can look forward to two exciting role debuts in perennial favorite Madame Butterfly. Ailyn Pérez, one of the most important sopranos on the opera scene today, will be singing her first Cio-Cio-San opposite Chinese tenor Yongzhao Yu, who will be singing his first Pinkerton. The diverse cast also includes Sun-Ly Pierce as Suzuki, Michael Sumuel as Sharpless, William Guanbo Su as Bonze, and Rodell Rosel as Goro. Dastoor emphasizes that the supreme idea of Madame Butterfly is that of shared humanity. "We are committed to representing the best artists in the world who are diverse and represent a wide variety of perspectives, but we are not in the business of looking at the artist's external identity and matching that to the identity of the characters. She adds that particularly in Madame Butterfly, which is so rooted in the European gaze of an Asian identity, it is important to be open to having these conversations.
HGO's spring repertoire sees the return of Mozart's sublime masterpiece Don Giovanni (Apr. 19-May 3, 2024), in a revival of Kasper Holten's psychologically penetrating production last seen at HGO in 2019. Holten's production originated during the "me too" movement and lays bare the abuse at the center of the piece while giving power to the female characters. Conducted by Dame Jane Glover, the Grand Dame of Mozart, the production will star Italian bass-baritone Luca Pisaroni as the womanizing Giovanni and Ryan McKinny, who sang Giovanni in the 2019 HGO production, in the role of Leporello.

Closing HGO's grand season with the familiar and popular
The Sound of Music
(April 26-May 12, 2024), the last musical from the great American creative team of Rodgers and Hammerstein, is both surprising and refreshing. "Rogers and Hammerstein were writing for classically-trained voices and full orchestra. It's just a treat for audiences and families in particular, to be welcomed with music that they know, but see all the spectacle and grandeur of a full HGO experience." Soprano Isabel Leonard, who was ravishing in her role as Charlotte in
Werther
this season, returns to HGO to sing the beloved role of Maria. Francesca Zambello's production will be fittingly lavish, with gorgeous costumes and extraordinary sets.
Coming back to Intelligence, the world premiere opera that will launch HGO's new season, Dastoor had these thoughts: "I think the Urban Bush Women for me is the debut of the season. Because when we think about the future of opera, we think about not only people and artists, but forms and cultures and the way we are going to continue to move forward, and continue to enrich the canon by welcoming new traditions and new ideas. To have the Urban Bush Women, who are such an extraordinarily important artistic ensemble, choose opera and choose HGO with whom to go on their first operatic adventure—that is a tremendous honor.
—SHERRY CHENG