A longed-for royal baby, a series of blessings and curses from a good-to-evil spectrum of fairies, a bit of a prick, a bead of blood then a century of sleep until a spell-breaking kiss brings the great awakening, happily ever after.

Though open to a rich array of psychological analysis—Freudian, Jungian, feminist—the fairytale
Sleeping Beauty
is not exactly known for an overly complex plot or surprise twists. So, when reviewing another iteration of the story, from animated to dance to contemporary spoof, a critic doesn't usually have to worry about spoilers or giving away too much plot. That is until famed choreographer
Sir Matthew Bourne of New Adventures
gave the tale his own gothic snog.
Yes, Arts and Culture Texas usually sets our focus firmly on the Lone Star State, but when doing some New Year's arts travel to the U.K, I couldn't pass up a chance to see Bourne's third dance with Tchaikovsky, especially as former Houstonian and METdance company dancer, Kayla Collymore, would be dancing as Ardor, the fairy of passion. (In fact, the first time I saw a live performance of Bourne's choreography was in Houston when Dominic Walsh Dance Theater performed the White Swan pas de deux from Bourne's most celebrated work, his all-male swans rendition of Swan Lake. It was a rare bird sighting indeed, as few dance companies get permission to perform scenes from the ballet.) And let's not forget that former Houston Ballet Principal Krissy Richmond danced the role of the Queen in Swan Lake on Broadway.
Known for some of the most theatrical revisions of classic storybook ballets, Bourne says in essays and interviews about Sleeping Beauty that he was inspired by the Grimm's tale, the original Marius Petipa choreography to Pyotr Ilyich Tchaikovsky's music and maybe even a little of Disney's retelling.

But all those Beauties tend to be short on plot and light on agency for the comatose princess, so Bourne gives the whole show a gothic shakeup right from the beginning, setting the story not in some amorphous fairytale nether time, but in 1890, the year Petipa's ballet was first performed.
Lez Brotherston's rich contemporary-gothic set and costume design bring an extra layer of magic to Bourne's darkly beautiful world.
Forget fairies motivated by party invite slights. Instead, we learn through worded narration that the childless royal couple failed to pay (their due respect) to the Fairy Carabosse (Ben Brown) after her consultation on some sort of magical infertility treatments or adoption procedures. Once Princess Aurora in mischievous puppet form arrives, apparently the king and queen stopped taking Carabosse's fairy calls. Puppet Aurora steals much of the opening scenes of the ballet as she crawls around the castle and even up drapery with a gaggle of servants giving comic chase.
Later when they finally get her in her crib, a very awake puppet Beauty holds midnight court to a frolic of fairies. They've arrived to bestow mystical personality gifts onto the child. Each dance also represents their namesake. In Bourne's choreographic hands, Feral (Shoko Ito), the Fairy of Spirit does indeed dance with frenzy while Collymore's Ardor dances her heart out. Tantrum (Stephen Murray) does put up one while gifting Aurora a dash of temperament.
In Bourne's vision good fairy Lilac becomes Count Lilac (Paris Fitzpatrick) who has a decidedly different spin on goodness. Crashing this already strange, midnight christening, comes Carabosse waking the royal household and bestowing a danced vision of Aurora's death on her 16th birthday. Not to be magically outdone, Lilac issues a counter vision of death turned to sleep and then awakening with love's kiss.
These early scenes set the plot but they also give characterization to young adult Aurora, played by Ashley Shaw. Her performance succeeds in weaving all those fairy blessings (passion, rebirth, plenty, temperament and an extra dash of spirit) into her danced depiction of the airy princess. Just as puppet baby Aurora refused crib confinement, crawling the halls and sometimes up the walls of her castle, so the young woman won't be grounded. Shaw as Aurora spends much of the show aloft, sometimes under her own power and other times lifted by suitors, true love, evil fairies and sleep incarnate.
Of all the fairytale princesses, traditional Aurora is probably the most passive, sleeping away most of the pivotal plot moments, including the climax. (Psychoanalyze that as you will.) But Bourne's Aurora dances to her own hero's journey, even if she needs an earthy non-royal to rescue her from dreamland. As time jumps to her 21th birthday, Aurora has already fallen in secret and class-defying love with the royal gamekeeper, Leo (played as plucky by Andrew Monaghan) and refuses to sit still for royal dressings and makeovers. As for shoes, she's not a fan.
Royal obligations do call, as her parents invite a slew of possible royal suitors to a garden party. Once alone with Leo, they dance a flirty pas de deux on a park bench, entwining  and lifting each other over and over, so neither has their feet on the ground at the same time.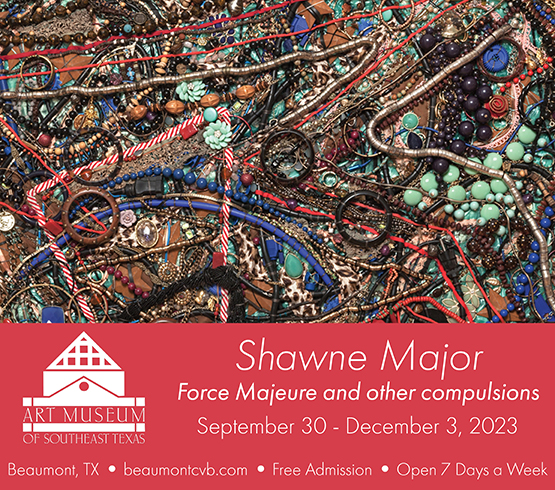 Yet fairy prophecies have to unfold, as well as intergenerational revenge. While Carabosse's legend and power have faded away, her son Caradoc (also Ben Brown) dances his evil but sexy thrall over the party bringing a black rose with extra thorns as a gift.
And here's where the Bourne dilemma comes in for a critic. Because there's still over an hour of performance to go and unlike the original ballet, Bourne has no time for a new prince's introduction nor a wedding celebration with dancing birds or cats.
Let's just say that while Count Lilac comes to a bloody rescue, he has gothic magical dimensions beyond fairydom and a whole weird and also kind of sexy vendetta with Caradoc that brings danced violence.
The second act jumps a hundred years to the 21st century adding selfie-taking tourists, a mesmerizing sleep dance through a forest of dreams, and some kind of ritualized rave to the proceedings.
Story ballets rarely get more plotty and twisty, with a happily ever after born from transformation and metamorphosis.
I finally got to see Bourne's full Swan Lake when it did a 20th anniversary tour in early 2020. While there's no word on Sleeping Beauty taking its current tour outside the U.K, maybe we can dream a little dream of some pond-crossing fairy flights in the future.
—TARRA GAINES