"It's Houston. Literally every single thing is happening, including filmmaking. Everything is happening in Houston." While that statement might sound like the latest catch phrase from a city tourism campaign, the objective assessment actually comes from New York native Jessica Green, Houston Cinema Arts Society artistic director.

Green was specifically talking about some of the latest programs from HCAS to encourage local filmmaking, but her observation about Houston just as aptly describes the main theme of this year's Houston Cinema Arts Festival, the Third Coast.
This year's festival, which runs Nov. 11-22, will try to navigate our COVID times with a mix of indoor, outdoor and virtual screenings. In a bit of synchronicity, it coincides with the 40th anniversary of The Third Coast from pioneering documentarians Susan and Alan Raymond.
But even before she recognized the important anniversary of one of the first films that tried to explore the paradox of Houston, Green had realized a Third Coast focus for this year's festival could act as a kind of "Trojan Horse to explore locality: local art, people, politics, culture, music, dance and film."

­­­
The opening film,
Red Rocket
, screening at the Museum of Fine Arts, Houston, certainly fits that exploration. Filmed in and around Texas City and featuring a landscape of refineries and donut shops, the comic story about an ex-porn star who returns to his hometown earned standing ovations at Cannes.
"I really want to know what people think about the film and what they think about how the region is depicted," says Green. "I do know that I haven't seen these realities and experiences depicted much in American mainstream film. I haven't seen people who work at oil refineries depicted going to the Donut Hole like in this movie."
Another Third Coast highlight will be the world premiere documentary Bushwick Bill: Geto Boy, a look at the legendary godfather of southern hip-hop from his own perspective. Green says that this film documents so much important music history that it becomes news itself. She also makes the case that music and videos have long been many people's first vision of the city. "This is the way a lot of people on this planet have learned about Houston."
The "wide net" of this Third Coast theme also allows HCAF to showcase remarkable documentaries and fictional stories that touch on a range of issues from climate change to cultural diversity. A rebellious coming-of-age story filmed in Houston like Acid Test fits the theme, but so does a film like The Last Tree, about a British boy of Nigerian heritage that might share some commonalities with individual stories of Houston's Nigerian community. Set to screen at the Asia Society Texas Center, the Philippine film Whether the Weather is Fine depicts ordinary lives devastated by a typhoon; it will surely reverberate with anyone living along the Gulf Coast.
Alongside this Third Coast perspective, this year's festival remains dedicated to a core mission of the Houston Cinema Arts: to celebrate not only the art of film, but films about the arts. Once again, HCAS will partner with local arts organizations for screenings.
Dance leaps in as another festival highlight with
In Balanchine's Classroom
, a look at the great George Balanchine as a teacher as well as choreographer. Green notes that the Houston Ballet, the co-presenter for the outdoor screening at Discovery Green, will present Balanchine's
Jewels
in February. Several of those dancers will participate in a virtual Q&A.
In keeping with their tradition of presenting cinema that began as books or plays, HCAF will also partner with the Alley Theatre to screen the film adaptation of the Tony-winning play The Humans.
The festival will also present two documentaries by filmmaking daughters of groundbreaking women artists. Director Celeste Bell explores the legacy of her mother and punk icon and X-Ray Spex front-woman Poly Styrene in Poly Styrene: I Am A Cliché. In the virtual-only offering Jane by Charlotte, actress, songwriter and director Charlotte Gainsbourg puts the camera lens on her actress mother, Jane Birkin.
Even the family-friendly, free screening of Pixar's Coco at Miller Outdoor Theatre fits into the film about artists category, and the event will feature a live performance from the Latin-jazz group, Zenteno Spirit Band.
The two short-film competitions within the larger festival—the NASA-partnered CineSpace and the second annual Borders | No Borders— will showcase the art of film as well as that Third Coast vibe. While CineSpace garners entries from around the globe but asks creators to use NASA footage in their works, the Borders competition was created specifically to showcase filmmakers from all Texas border states and Mexico. The competition doesn't require border stories, just that filmmakers tell a story from their own lens. HCAS inaugurated the Borders project last year, thinking about the role of a film society in a city.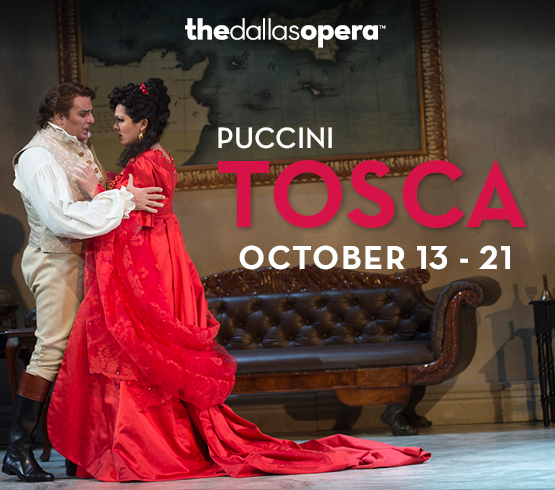 "It seems that the role is to support and generate industry activity. This is one way to do that," she says, adding "Giving them money for their work and for their art is the most fundamental way to support filmmakers and artists."
Discussing both Borders | No Borders and the region's diversity of artists and influence, Green pondered whether Houston's filmmaking time has come. "The conditions are right in Houston for many things to happen, including a more generative film industry, and our role as a film society is to play a role and support that in any small way that we can."
—TARRA GAINES