Don't worry, Uptown Players is still in Uptown—at least part of the time. Earlier in 2022, the only professional LGBTQ+-focused theater in the Dallas area announced it had found a new home in the nearby Design District, only 10 minutes away. The 3,922-square-foot space on Motor Circle is now being used for offices, rehearsals, set construction, and a costume shop, with the company continuing to perform mainly at the Kalita Humphreys Theater.

"We always knew we would have to move our offices because there is a master plan being developed to restore the Kalita," says Uptown Players executive producer Jeff Rane. "In addition, the Equitable Access Plan created by the Dallas Theater Center, in coordination with the City's Office of Arts and Culture, has opened the Kalita to other arts groups, making it the right time to find a new space."
The company has already put its new space to good use, opening the 2022-23 season, its 21st, with a show that relies on a large cast, lavish costumes, and plenty of energetic dancing: the regional premiere of Head Over Heels in early December. The Go-Go's-scored musical comedy is one of three regional premieres and one world premiere in a season that executive producer Craig Lynch says is "full of comedy and camp, because in this crazy world we all live in today, laughing matters most of all."
Audiences should come prepared to laugh March 2-12, when Uptown Players debuts the new comedy Silver Foxes. Originally written as a TV pilot by James Berg and Stan Zimmerman—the team behind The Golden Girls and Roseanne—it was converted into a stage play during the pandemic.

­­­
"We chose to produce the world premiere of
Silver Foxes
after attending a reading of the play in Zimmerman's Hollywood home in April of 2022," says Lynch. "The play's premise is inspired by the real-life tragedy depicted in
Gen Silent
, a 2010 documentary about LGBTQ+ seniors."
In the play, an ensemble of queer men rescues their best friend from a homophobic assisted living facility. The three older men —plus their buddy's younger lover—navigate stray cats, online hook-up sites, and the real estate-ravenous lesbian couple next door to become a fabulous de facto family in an iconic midcentury Palm Springs house. It's been described as the male, gay Golden Girls.
"Because many LGBTQ+ seniors don't have any family, it is important to show the struggles they face in assisted living facilities, and the play uses humor to address it," adds Lynch. Adding a special layer to this world premiere is stage and screen star Michael Urie's return to North Texas to direct, and presenting the show at Theatre Three's Norma Young Arena Stage.
The beloved fundraiser Broadway Our Way returns for one weekend only, April 20-23, with plenty of twists, laughs, and surprises. Expect familiar faces from past Uptown Players seasons performing selections from modern and classic Broadway shows, all done with that certain Uptown Players flair. The wild revue is once again written and directed by B. J. Cleveland and will be presented at the Kalita Humphreys Theater.
During the pandemic shutdown, Uptown Players formed a close alliance with Stage West in Fort Worth and WaterTower Theater in Addison. The results of this partnership are two 2023 co-productions:
The Play That Goes Wrong
from Stage West and WaterTower Theatre, and
Cruel Intentions: the '90s Musical
from Uptown Players and Stage West.
"Cruel Intentions was suggested by Stage West as a musical that fit both theater companies' mission statements," reveals Lynch. "The cast size is large enough to fill the stage of the Kalita Humphreys Theater and small enough to be producible in one of the two venues at Stage West. Although Dallas and Fort Worth are only about 35 miles apart, Stage West primarily serves the Tarrant County audience and Uptown Players and WaterTower Theatre primarily serve the Dallas County audience. These two co-productions will nearly double the potential audience base by performing for several weeks in Fort Worth before moving to Dallas/Addison for the second part of the run."
The jukebox musical, which was created by Jordan Ross, Lindsey Rosin, and Roger Kumble, runs May 4-21 at Stage West and June 1-11 at the Kalita Humphreys Theater.
Dallas audiences will also be among the first to see Douglas Lyons' play Chicken & Biscuits after its 2021 Broadway run.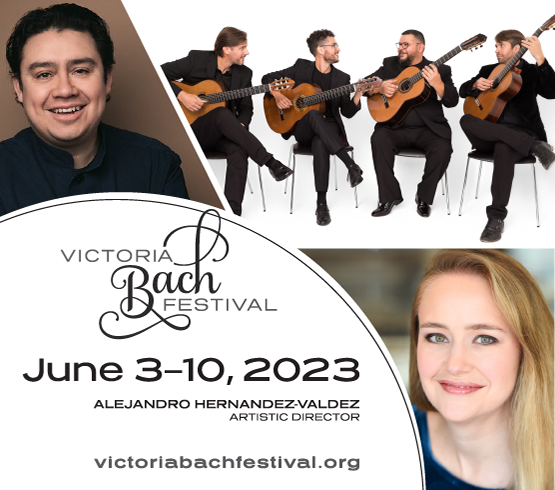 "With this production, it is our intent to allow audiences to contemplate, analyze, and self-reflect on the ramifications of our changing society in the name of love and respect," says Lynch. "There are not many contemporary plays written by Black playwrights that explore Black queer identities. In
Chicken & Biscuits
, the Jenkins family disapproves of their gay son, who brings his culturally clueless white boyfriend to a family wake. The story is extremely relevant and pertinent to today's society, as there is still a hesitancy to accept homosexuality in the Black community. Although the play was written by a Black playwright and takes place in a Black church, the issues the Jenkins family face are hilariously familiar to anyone who's ever attended a family gathering."
The play—which coincidentally starred Michael Urie on Broadway—runs July 28-August 13 at the Kalita Humphreys Theater.
After raising the funds for the down payment and renovations of their new space through a capital campaign dubbed "The Excitement is Building," Uptown Players is now ready to continue expanding into 2023 and beyond. "There's a flexibility in having our own rehearsal space, where we can set the schedule and not have to work around other groups," says Lynch. "This building is in a great location, it's the right size, and it's perfect for our current needs. We can't wait to see what we can create with it next."
—LINDSEY WILSON