During grim times, art may light our way along the path to hope and renewal. But with every stage that darkened during this pandemic year, arts organizations and especially performing arts companies have found themselves wandering through unknown woods, just as lost as the rest of us. Now as spring and vaccines bring optimism, the Dallas Theater Center will attempt to forge a new trail to bring artists and audiences back into the theater.
To map the road ahead for the Tony-winning company, I recently talked to artistic director Kevin Moriarty and discovered that their return journey to the Wyly Theatre begins by bringing the shows outside.
Like most plans touched by the pandemic—which has pretty much been all plans—the spring schedule is always subject to change, but Moriarty revealed a probable lineup of world premiere shows and new productions focused on exploring our uncertain world, while also carefully and safely leading audiences back to in-person theater.

"In a way I feel we're laying out steps to lead the audience into shared narrative, shared live experiences—and frankly we're doing the same with the artists," Moriarty said of the still-in-flux lineup of spring and summer productions that will lead them into the 2021-2022 season.
"We started by asking what is safe for an audience and what is safe for the artists. That instantly limited many choices, but then opened up aesthetic possibilities because of those limitations," said Moriarty.
In December, 2020, DTC jumped into the new-theater-normal, filming live on-stage productions for viewers to stream at home. Moriarty adapted A Christmas Carol, setting it in our own complicated times. Using the strictest CDC and Screen Actors Guild guidelines they brought the acting company back together for the In the Bleak Midwinter filmed production.
"The first day of live rehearsal remains one of the most moving moments for me in the last year," says Moriarty.
While Midwinter was a great success and showed that DTC could pivot to new forms of presentation with the best of them, they continued to pursue a primary mission of DTC, and perhaps live theater as an art form: Bringing together community as audience in "a space that you can come to; get out of your own life and into another experience," he explains.
With filmed production still an option, they also wanted to work toward keeping artists and audiences as safe as possible while taking initial steps to get them into a shared real, not virtual, space.
"Our goal is to give audiences members the opportunity to get out of the house, if at all possible," Moriarty says succinctly.

With that balancing act they've committed to create works that are "intentionally designed as a progression." They hope the last stop in that progression heads into the Wyly Theatre. Meanwhile, the types of production and stories they tell both reflect this strange, surreal, perhaps even fairytale-esque time and landscape we find ourselves inhabiting.
That first step forward comes from the show Something Grim(m), an immersive outdoor performance art piece. Audiences walk through the space outside the Wyly in small groups to experience graphic art, sound effects, sculptural set pieces and short films projected along their way.
Director Tiffany Nichole Greene was given the task of creating an outdoor show that would keep audiences spaced apart, using filmed pieces featuring company members; the actors are not in the same space as the audience. Inspired by Grimm's fairytales and in collaboration with the acting company, Greene came up with something that resembles a deconstructed play. Moriarty says Grim(m) contains a kind of narrative, but one that the audience must assist in putting together for themselves.
Grim(m) was ready to go for February, but chaos ensued when the winter storm and power outages hit Texas, forcing them to reschedule. Now running March 18-April 4, Something Grim(m) is poised to bring DTC's audience back to the doors of the theater.
The remaining season remains fluid, but Moriarty says the next planned project, Dissolve, likely in May, will take the second step, bringing audiences and actors into the same (outdoor) space. The production is set for a large open space or park, where Moriarty hopes to create "a performance piece where we can use the size of the venue and literally the sky above as a virtue."
The title refers to the film term of one scene dissolving into another, which transports characters and viewers into a new time and space. Director Christie Vela has collected those dissolving moments from iconic films and will use them with the actors for inspiration and exercises as the company creates the work together.
Moriarty says the past year certainly influenced the piece, and this cinematic effect has likely become a feeling many of us have experienced in real life.
"It feels like anything we start at any given moment could dissolve into something else, sometimes something better, sometimes something surreal and strange. We're not experiencing life in the same cause and effect linear way," says Moriarty. Though it might seem such an exploration of our global disorientation would lead to a dark, pessimistic performance piece, Moriarty hopes the work will hold "wonder" and "astonishment" for audiences.
"I don't think the world needs artists to tell people how stressful and depressing the times are that we're living. I think the opposite. I think what art needs to be doing is to build from who and where we are, but lift up from that, to float above it for a few minutes of revelation, or humor or hope. But we're trying to start from where we really are."
After these two experimental outdoor shows, the DTC plan leads next to a more traditional staged production, with Working: A Musical performed July 7-18 at AT&T Performing Art Center's outdoor venue, Strauss Square. Based on the book by Studs Terkel, the original Stephen Schwartz and Nina Faso musical debuted in the 1970s. A revival in 2011 added new songs, including two by Lin-Manuel Miranda.
Moriarty believes this musical, which gives voice to the working man and woman, will work well thematically and practically for the company and Dallas audiences.
The show can be staged so the characters stand apart and sing directly to the distanced audience. Thematically the musical could not be more timely, as we've all discovered how often the words "essential" and "workers" go together.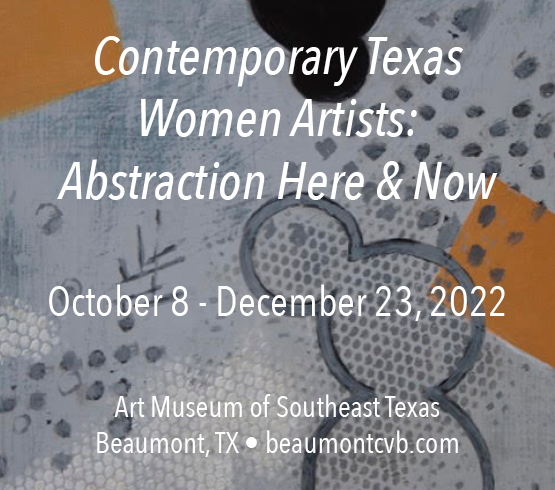 "We think of the people who get up every day and have kept us going: the construction worker, the teacher, the waitress and certainly nurses and doctors," describes Moriarty, adding "I think encountering the musical right now will be particularly joyful and moving."
As fall nears, DTC hopes that they and audiences can complete the journey back to indoor theater with the soon-to-be-announced 2021-22 season. Whether that final step into the Wyly would still require a reduced and socially distant audience remains unknown, but vaccination numbers point to a brighter fall.
"Hopefully by then, we're comfortable enough through each of those steps to physically come indoors and continue that journey," says Moriarty.
One production originally scheduled for this spring that might appear in next season's lineup is Cake Ladies, a world premiere play about a small Texas community theater forced to cancel their production of Angels in America because of COVID. This art-reflecting-life-reflecting-art production would mark another show building up from where we are to find revelation and hope.
"The themes of these different pieces are intentional. We're trying to respond to the moment, just like the physical journey of each of the pieces is trying to leave breadcrumbs to get us back to whatever (our) new normal is going to be in 2022," says Moriarty.
And just like children, or at least theater kids, after a long, strange journey through a forest of danger, learning, and change, Dallas audiences and artists might once again find themselves inside a theater, home.
—TARRA GAINES