It can be argued that wrestling is a form of theater, with its dramatic storylines, thrilling choreography, and powerful characters. Surprisingly, though, there aren't many plays that focus on the sport, and North Texas audiences haven't experienced one since 2012, when the Dallas Theater Center presented Kristoffer Diaz's The Elaborate Entrance of Chad Deity.

So it's pretty amazing that in the span of a year, Big D is producing two shows about wrestling—Mexican wrestling, no less.
"The fact that we're getting two lucha libre shows in Dallas in one year fills my wrestling heart with joy, and it's really amazing for our community," says actor, director, writer, producer, and lifelong wrestling fan Christopher Llewyn Ramirez.
Ramirez, who has been a member of DTC's Brierley Resident Acting Company since 2018, co-created the immersive and critically lauded Lucha Teotl with Jeffrey Colangelo and Prism Movement Theater in summer 2021. Now he's co-directing Luchadora! by Alvaro Saar Rios at Cara Mía Theatre, which will play a limited number of in-person shows in February and then stream in March.
Lucha Teotl, which was part of the AT&T Performing Arts Center's Elevator Project, featured local professional luchadores in addition to actors and athletes who trained heavily in the art form. One pro even happened to be Ramirez's own sister, Jennifer; another, Aski the Mayan Warrior, started as the show's professional fight consultant before stepping in last-minute as the lead. Now Aski is choreographing the fights for Luchadora!, and is reunited with Tatiana Lucia Gantt, who learned the moves as a supporting player in Lucha Teotl and is now starring in Luchadora!.

­­­
"It's incredible to see how much [Gantt] has grown, from learning how to properly slap and fall to now leading and helping a cast that's never done these moves before," says Ramirez. "[Cara Mía artistic director] David Lozano has seen some of the rehearsals, and said he's just blown away by how they're truly learning the art form and how to be respectful of it."
Now that he's getting to live out his wrestling show writing and directing dreams, Ramirez remains adamant about one rule: "Each production must be produced so that if I was in the audience, I would feel respected as a wrestling fan and see that they honored the profession. It's the small things that mean the world to us fans, and if we can get those small things right, then we did it right."
It was also important to Ramirez that the show honor Aztec mythology and culture, which formed the basis for both its characters and story. Instead of the wrestlers pretending to be these warriors and gods, he specifies, they summoned their strength and looked to them for inspiration.
Patrons certainly felt this respect at Lucha Teotl, which sold out most of its run at the Wyly Theatre—"we even had scalpers!" Ramirez exclaims—and encouraged its audience to participate with signs, masks, and lots of cheering for the heroes and booing for the antagonists. But perhaps what was most remarkable was the diversity of its audience.
"At one show, someone draped the Mexican flag over the balcony," he says. "So many of our people were in that building that the entire show stopped, and everyone started chanting '¡México! ¡México!' It gave me so much joy and pride for my Mexican heritage, but also what a thing to happen in the Wyly Theatre, in the Dallas Arts District."
Although another rise in COVID-19 cases has forced Cara Mía to amend its original schedule for
Luchadora!
, which follows an aspiring female luchadora in 1960s Texas, Ramirez is still thrilled to work on a show he has been eyeing since 2015, when it was first written.
"I had looked at it for the UIL One-Act Play contest," says Ramirez, who was a teacher before joining DTC. "I even emailed the playwright to ask if we could do it. If I had taught one more year, that would have been our show."
The opportunity to do it with Cara Mía, which Ramirez says is one of his "true artistic homes," came when director Gloria Vivica Benavides found out she had been cast in a production in Upstate New York that would take her away from a portion of rehearsals. Benavides, whom Ramirez calls his "big sister," asked, and luckily Ramirez had an opening in his very busy schedule.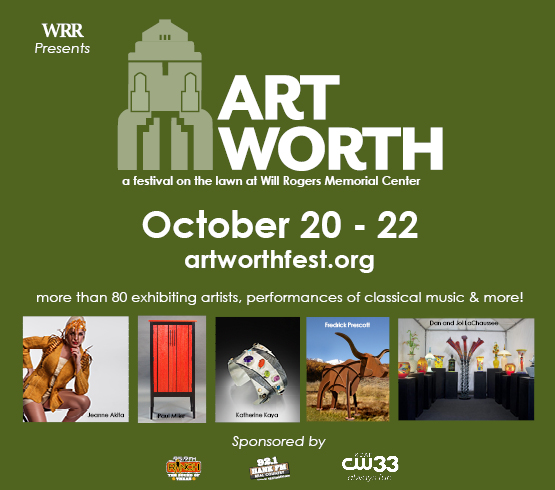 Only two weeks after closing
Lucha Teotl
, Ramirez went to Chicago for two months to perform in
American Mariachi
—a show that DTC had just opened when the pandemic began, and was luckily able to stream its pre-recorded dress rehearsal. The day after Ramirez returned, he began work on DTC's annual production of
A Christmas Carol
. Even during this interview, he received a message from Colangelo about possible future opportunities for their show.
"You weren't just sitting back in your house and watching TV," Ramirez says about Lucha Teotl. "It was an opportunity to have your voice truly matter, to become one voice with the people around you, and be immersed in a rich story about tradition, family, and redemption, and the cycle of endings and beginnings. All of DFW knew that we tapped into something special and different. It was such a celebration of culture, and a show that people were yearning for and really needed. It's not something to be forgotten."
—LINDSEY WILSON