During the pandemic, Dallas' TITAS/Dance Unbound truly embraced digital performance and streaming. But now that coronavirus restrictions have all but disappeared, the dance presentation company is wholeheartedly betting on the one-of-a-kind power of live performance.

"Our mantra this year is 'nothing replaces the live experience,'" says executive and artistic director Charles Santos. "The whole goal of the 2023-24 season is to get people away from sitting at home with their devices and back to experiencing dance as a visceral live artform."
To help entice audiences back to the Moody Performance Hall and Winspear Opera House, TITAS has assembled a full season of 10 companies from five countries, with four Texas/Dallas debuts. It's a mix of familiar crowd-pleasers and daringly avant-garde works, programmed with the "sophisticated dance audience" of Dallas in mind.
"Post-pandemic, a lot of people are coming out for what they know," says Santos. "They come for The Nutcracker and Alvin Ailey and remember how much they enjoy the magic of live performance, and then are eager to return and experience it again and again."

MOMIX
's
Alice
(Sept. 22-23, 2023),
Complexions Contemporary Ballet
(December 8, 2023), and
Parsons Dance Company
(March 15-16, 2024) are three such returning surefire hits. But comforting names aside, Dallas audiences should also be thrilled about the "gets" that TITAS has secured this season, chief among them
Micaela Taylor
and her
TL Collective
. Recently seen on the cover of
Dance Magazine
as one of their 25 to watch, the L.A.-based Taylor is seemingly everywhere right now. Her work has been seen with TITAS previously on BODYTRAFFIC, but not yet with her own company. Her troupe is making their Texas debut May 31 and June 1, 2024, at Moody Performance Hall.
Another triumph is Les 7 Doigts, bringing a jaw-dropping blend of dance and cirque from Montreal, Canada, for its Texas debut November 3-4, 2023, at the Moody Performance Hall. "As a rule, I don't put cirques in our dance series—they belong more in general programming," says Santos. "But this piece is so incredibly well choreographed in the movement that you don't ever see the prep work coming for a trick. It's the most amazing crossover and has stuck with me ever since I saw it years ago."
Another that has been on Santos' wish list for a while is Vertigo Dance Company, bringing its new work Makom (or "place") to Dallas from Israel. Established in Jerusalem more than 27 years ago by Noa Wertheim and Adi Sha'al, Vertigo has been in talks to come to Dallas for years; "we're super excited that the time is now," says Santos. Their blend of modern dance and classical ballet will play the Moody Performance Hall April 12-13, 2024.
Also making their Dallas debut is
Giordano Dance Chicago
, known as "America's original jazz dance company" and one that Santos says he is proud to honor at the Winspear Opera House on March 29, 2024. Returning to Dallas after decades is Tokyo's
Sankai Juku
, which Santos calls "quintessential TITAS: to be experienced more than watched." The company specializes in
butoh
, a form of Japanese dance theater that is traditionally performed in white body makeup with slow, hyper-controlled motion. Founder and choreographer Ushio Amagatsu brings the company's latest work,
KŌSA
, to the Moody Performance Hall October 13-14, 2023.
Another troupe that defies definition is Cie Hervé Koubi, out of France and Algeria. The "mostly" male company is made up of street dancers, with Hervé's classical ballet structure laid on top of the movement. They return to Dallas on Jan. 19, 2024, at the Winspear with their new work Sol Invictus, which features music by Swedish composer Mikael Karlsson mixed with excerpts by Steve Reich and digital composer Maxime Bodson.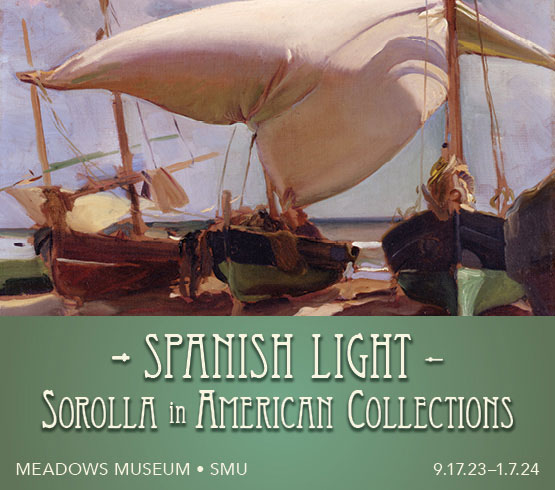 Also working within the world of street dance is
Rennie Harris Puremovement
, a pioneer of hip-hop and theater which Santos first viewed at the World Trade Center before he moved to Dallas. Its award-winning
Rome & Jewels
is based on Shakespeare's
Romeo and Juliet
but reimagined in the streets of Philadelphia, and will play the Moody Feb. 2-3, 2024.
"This is diversity in the truest sense," says Santos. "With a global perspective and broad representation of culture, dance is such a central art form. With programming like this, we're making Dallas a must-stop location for touring companies."
—LINDSEY WILSON