Though we always take pride in our lone star moniker, Texas has ignited a galaxy of stars across the art world. From film, visual and performing arts to singers and songwriters to fashion and architectural designers, the state produces true creative innovators. And to celebrate that Texas art pride, every two years the Texas Cultural Trust puts on the ultimate star-gazing party, a.k.a. the Texas Medal of Arts Awards.

The Texas Cultural Trust champions the arts for their educational and economic power, and the Texas Medal of Arts Awards help to fund its many advocacy programs. The two-day event also serves notice to any who doubt the state's artistic prominence.
"There's this perception that we may lack a little bit of culture," explains Texas Cultural Trust CEO Heidi Marquez Smith. "So much has been developed and cultivated here that we should be proud of and we should be aware of."
The 2023 ceremonies on Feb. 21 and 22 stand as a good example of how the awards put a spotlight on Texas artists creating nationally and at home. Two of this year's award recipients, film and television actor Luke Wilson and country western singer/songwriter Miranda Lambert, are well-known Texans. But the awards also give us some likely "Surprise!—They're Texan!" reveals, like lifetime achievement award-winner, Broadway legend Carole Cook (born in Abilene), Yellowstone creator, filmmaker Taylor Sheridan (Weatherford) and  five-time Grammy winner, 80s-soft rock "Sailing" king and San Antonio native Christopher Cross.

­­­
The Texas Cultural Trust looks for "masters of their craft" from all over the state who "exemplify excellence in creativity, have exemplary talents and have contributed to Texas vibrancy," but sometimes even the Trust wasn't aware that a pioneering artist is a native Texan, so anyone can offer a nomination during the initial process. Then a selection committee of experts in their fields help to narrow down the nominations.
"It's extremely important to us that Texans feel a part of the work that we do," says Smith.
The process ensures that not only do stars like Luke Wilson make the list but also those creators whose faces we might not so readily recognize. It also awards those who have done great creative work within the state and those who have taken the Texas arts spirit beyond our borders.
Visual artist honoree Deborah Robert's multimedia work can be found in the collections of national and international museums, but she continues to create in Austin, as does Miró Rivera Architects, winning international architectural awards while working in Austin. The Texas Medal of Arts Awards also metaphorically stamps a kind of Made in Texas label on some of our most celebrated exports like dance honoree, choreographer and Hong Kong Ballet artistic director Septime Webre (originally from Brownville) and Dallas-raised, New York-based fashion designer Lela Rose.
"Part of this event is to bring those individuals to the forefront, for Texans to recognize that there are so many people out there making a difference and inspiring others that are from Texas," describes Smith.
Other honorees also illustrate how Texas sometimes lets art economic opportunity slip away. This year's literary arts Medal recipient, Benjamin Alire Sáenz, lives in El Paso but Smith notes that when it came time to film the screen adaptation of his bestselling, El Paso-set young adult novel
Aristotle and Dante Discover the Secrets of the Universe
, the production went to Georgia, likely because of film incentives.
The Texas Medal of the Arts  have always given the stage to those behind the scenes stars like educating organizations and arts patrons, but this year they've opened a new category, Arts in Health. This year's Medal honors the work by Houston Methodist's System Center for Performing Arts Medicine, which offers specialized health care for performing artists, integrates the performing and visual arts into hospital environments and does research on using art in some therapeutic practices.
"We have learned, especially during COVID, that the arts became an emotional salve and a way to improve the lives for people who work in hospitals," explains Smith.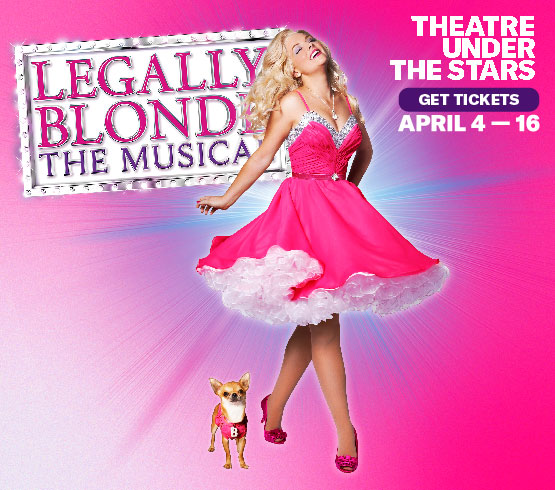 Not so coincidentally, the biennially event is always scheduled in Austin when the Texas Legislature is in session. The Texas Medal of the Arts Award celebrations make for the greatest art party of the year, but above all the awards remind us that just as artists give to Texas, the state needs to nurture budding artists early through education and support the arts organizations that give back so much both culturally and economically.
"It's not sustainable to only fund the arts privately. We need to garner support from the state so that everyone has access," Smith emphasizes. "We have such a rich cultural heritage. So many people have come from Texas and developed their talent here because they had access to the arts at some point in their lives. We need to cultivate that."
—TARRA GAINES