Sarah Rothenberg and Da Camera Young Artist alum Boson Mo.
Photo courtesy of Da Camera.
---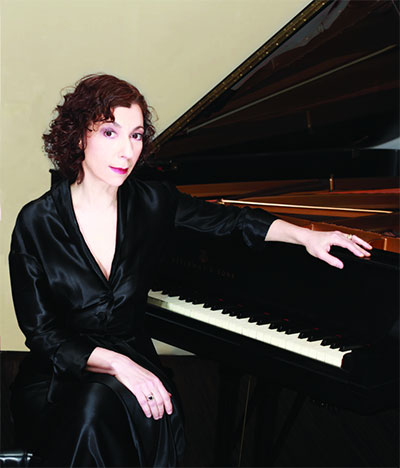 Sarah Rothenberg, artistic director of Da Camera and Houston's great maestro of performances that blend music, literature and art, believes that to encounter the works of the great French author Marcel Proust is to begin a life long relationship. Rothenberg admits it will likely be an affair fraught with breaks and silences, but if her latest original production A Proust Sonata: 7 tableaux en musique, is any indication, it can also be a relationship filled with beauty and inspiration.
I spoke with Rothenberg recently as the date neared for the world premiere of Proust Sonata, Feb. 11-12 at Cullen Theater, Wortham Theater Center. Rothenberg's own bond with Proust began as a child before she ever read a word. Proust's multivolume masterpiece In Search of Lost Time was a large presence on the bookshelves of her home growing up, but this was also her introduction to that complex relationship between Proust and readers.
"My father was a very literary person," Rothenberg remembered. "He was a big literary influence on me, but he had never read all of Proust. He had a complicated reaction, because he knew that these Proust books were supposed to be great, but they had not opened up to him."
They would not open to daughter either, until her move to France to study where Proust is such an important part of the literary culture. Rothenberg would have more success than her father did in maintaining that relationship with Proust, though she admits there were some rough patches over the years, such as going back and forth between the original French text and English translations of the works. Yet it's obvious from speaking to Rothenberg that this author/reader collaboration has sustained throughout her life and has illuminated her own relationship with music. For Proust captures in words the intense experience of listening to music like few other writers. This is an experience Rothenberg wishes to share with her Da Camera audience.
Just as In Search of Lost Time blurs the lines between fiction and memoir, Proust Sonata is set to be a kind of hybrid of a performance that's part concert, part play. It will weave together threads of Proust's fiction with his biography and the music that inspired him.
Obie Award-winning actor Henry Stram, plays the Narrator who delivers the words from Lost Time, while Broadway veteran Nancy Hume becomes Céleste Albaret, Proust's housekeeper who wrote the memoir, Monsieur Proust, chronicling her own time with the author. Structured as seven tableaux that reflect the seven volumes of In Search of Lost Time, the dramatic performance will be intermixed with music performances of Fauré, Schumann, Debussy, Chopin, Ravel and Beethoven as well as video projections of paintings, photography and Proust's manuscripts.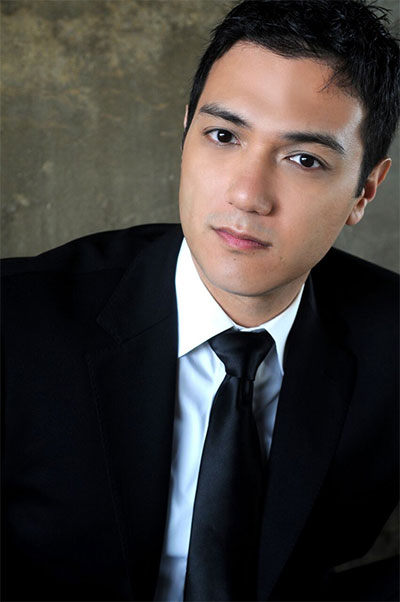 "Yes it's all about Proust," explains Rothenberg, "but it's really theater and it's music and it's sensual and it's enjoyable. That's almost more important. I think people can find their way into this on a lot of different levels. People who haven't read a word of Proust, I hope, will find it to be an entirely engaging evening."
Rothenberg also believes that to access Proust, it is helpful to begin with small selections. "Sometimes just small quotes and sections, being exposed to just a little bit, can have such an affect. That's what I try to do in this piece, to really narrow in on small sections to give people a flavor of things, and then to amplify the text with the music and the visuals," she explained.
This is certainly not Rothenberg's first presentation of Proust with Da Camera. In fact, her Marcel Proust's Paris was the inaugural concert of her Music and the Literary Imagination series in 1995. So why the call to return to Proust two decades later?
"Since I've been working more with video, projections and sets, I've always had the idea that I would go back to Proust and really do it in a way that reflects my stronger feelings, and really grasp at the whole work."
Two Tony Award winners, lighting designer Jennifer Tipton and set and costume designer Marina Draghici, as well as Obie Award-winning video and projection designer Hannah Wasileski, will help Rothenberg to bring her Proustian musical vision into being on the Cullen stage.
Before I let Rothenberg get back to work on this latest creation, I had to ask if she would submit her imagination to a few questions from the Proust Questionnaire, those almost philosophical queries made famous, though not originated, by Proust, and now used to delve into celebrity personalities when they're interrogated by Vanity Fair or James Lipton. While she struggled to narrow down to just one favorite author, literary hero or heroine, her idea of great happiness was most revealing for its indication of the importance of art in life and life in art.
"Now that I'm a mother there's no concept of happiness without my children and my husband, who is very much connected to me having my children," she said. "But at the same time, there's a special experience for me when I'm finally in the theater and being so in touch with the music of a project like this, while having fantastic collaborators and having the possibility of making a piece like that. That's very essential to my idea of happiness too."
TARRA GAINES